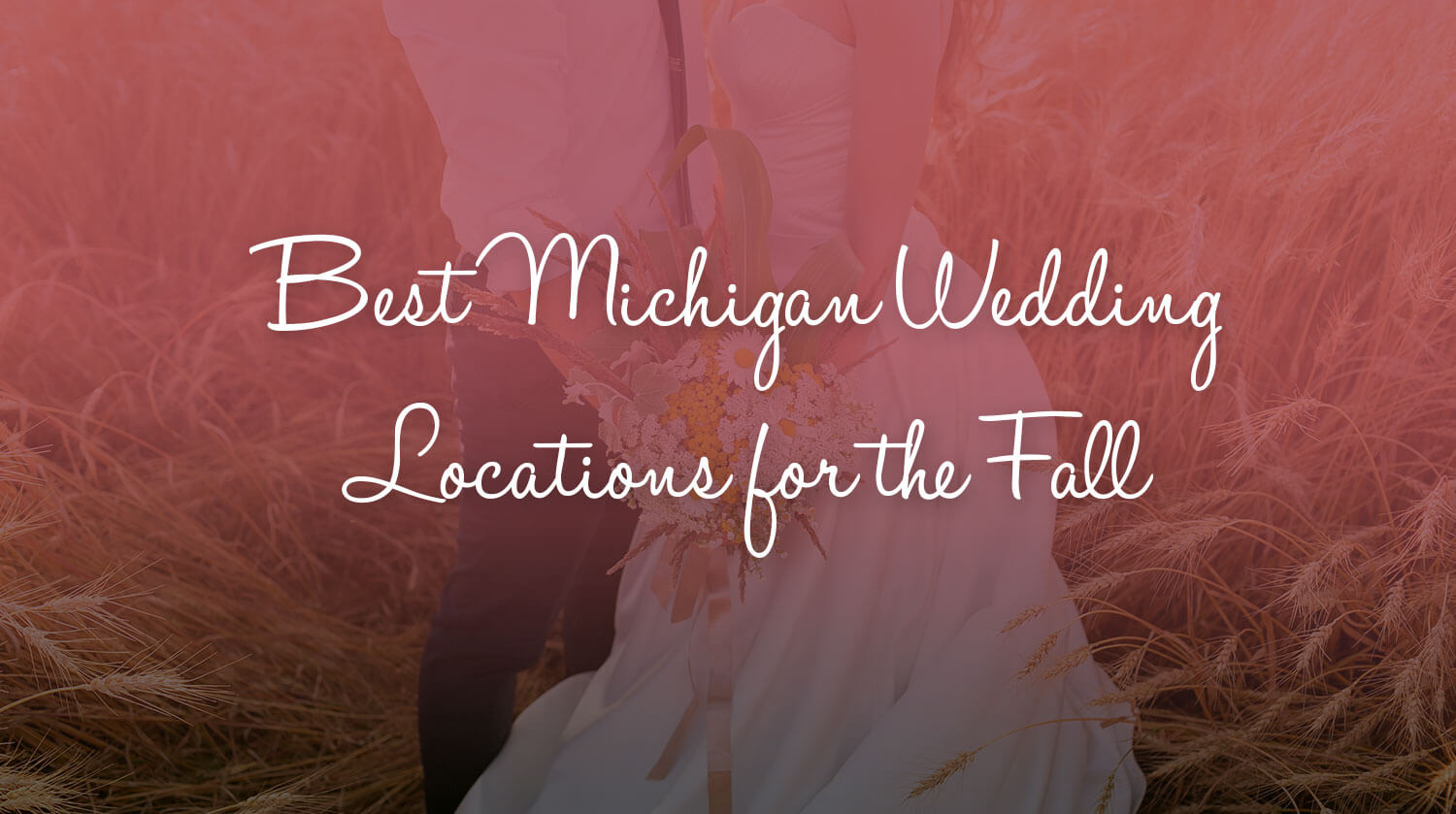 Best Michigan Wedding Locations for the Fall
You don't have to venture far afield to plan a beautiful destination wedding close to home.
Fall is possibly the best time of year to be in Michigan. The temperature drops just enough to cut through the summer humidity, the leaves turn every shade from pale gold to bright red, and somehow the sky seems to always be a clear and cloudless blue. Combine that with the return of cozy seasonal comfort foods, and for many brides, it's simply the perfect time of year to plan a Michigan wedding.
While Michigan isn't a tourist destination for many people, those of us in the state know how stunning its natural beauty can be—especially at the height of color season. So, if you've always dreamed of a gorgeous getaway weekend wedding, here are a few Michigan destinations that may make your autumn dreams come true.
Northern Michigan: Traverse City, Old Mission Peninsula, Lake Charlevoix, and Michigan Wine Country
For brides looking to head north, Traverse City is an obvious destination. Not only will your guests have plenty of opportunity to enjoy scenic views of Lake Michigan, you also have your pick of wineries to host wedding events, from the bachelor and bachelorette parties, to the rehearsal dinner, to a day-after wine tasting.
Brides and grooms hoping to get married in the cherry capital of the United States have plenty of option to choose from, but here are a couple of the most stunning.
Cathedral Barn
Just as its name sounds, Cathedral Barn combines vaulting church architecture with a rustic barn character for a country chic style that is hard to beat. Even better, it is located in the Historic Barns Park, which offers several other scenic spots for everything you could want for a picture perfect wedding.
Chateau Chantal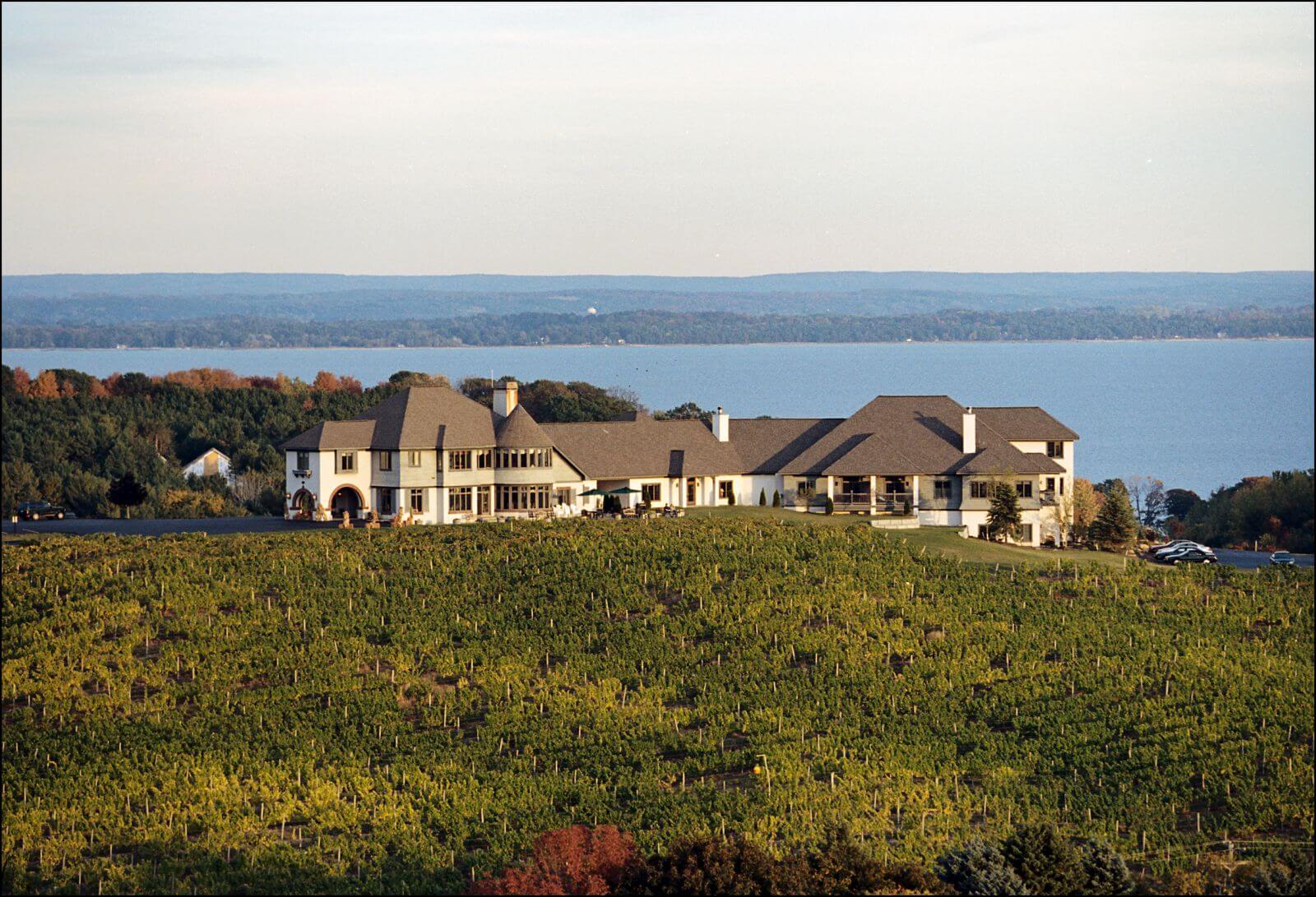 Of course, if you're in Traverse City, you will want to take a drive up Old Mission Peninsula to visit the wineries. Possibly the best known is Chateau Chantal, its stunning vineyards and breathtaking lake views. Even better, they are a special boutique wedding venue for intimate weddings of 42 or less. Or, if you have a larger party in mind, you can use their space to host a bridal shower or champagne brunch.
Castle Farms
Northern Michigan is probably not the place you'd expect to host a castle wedding, but this state is full of surprises. As a wedding venue, Castle Farms is unquestionably one of the most romantic. Built in 1918 as a model dairy farm, its stone barns and castles were based on those found in Normandy, France, and the extensive grounds make it an ideal location for weddings of any size.
Heading to the U.P.: Pictured Rocks, Lake Superior, and Mackinac Island.
Every Michigander knows that "up north" is a relative term, and for many that means the Upper Peninsula. It's a perfect place to head for fall color, but it can also get chilly this time of year, so be prepared to plan a bridal ensemble that includes a warm jacket!
Mackinac Island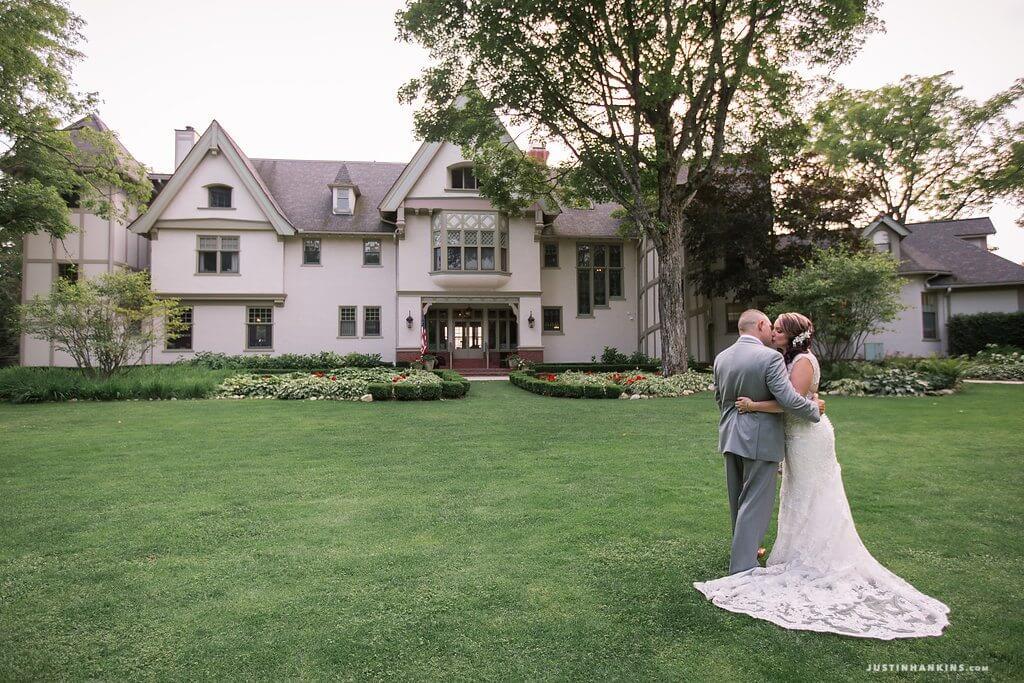 Anyone heading across the bridge will want to stop by the historic Mackinac Island, which is open to visitors until late October. The island offers several stunning wedding venues, with The Inn and Stonecliffe pictured here.
Chapel Rock, Pictured Rocks National Lakeshore, Lake Superior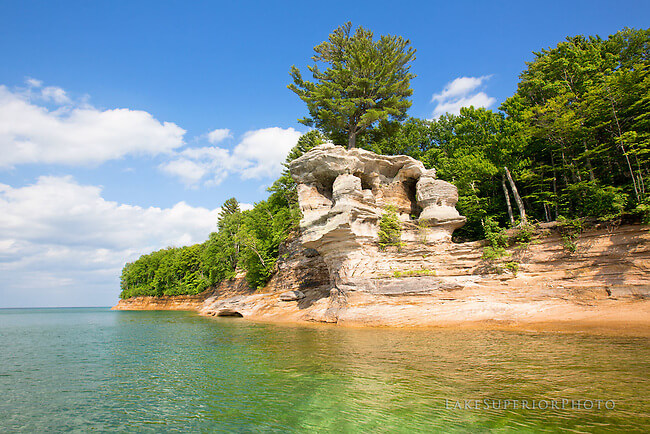 For some couples, the best church is the great outdoors. And there are few places in Michigan more naturally beautiful than Pictured Rocks National Lakeshore. If you've dreamed of a beach wedding, there are some Up North wedding planners who can help you arrange your special day.
West Coast: Grand Rapids, Fall Breweries, and Lighthouses.
Michigan is known for many things, microbreweries among them. Why not plan an Oktoberfest wedding in some of Michigan's western cities most known for their beer culture? Alternatively, plan your pictures to feature gorgeous lighthouses and Michigan dunes against a backdrop of fall color.
The Veranda at Whitcomb, Saint Joseph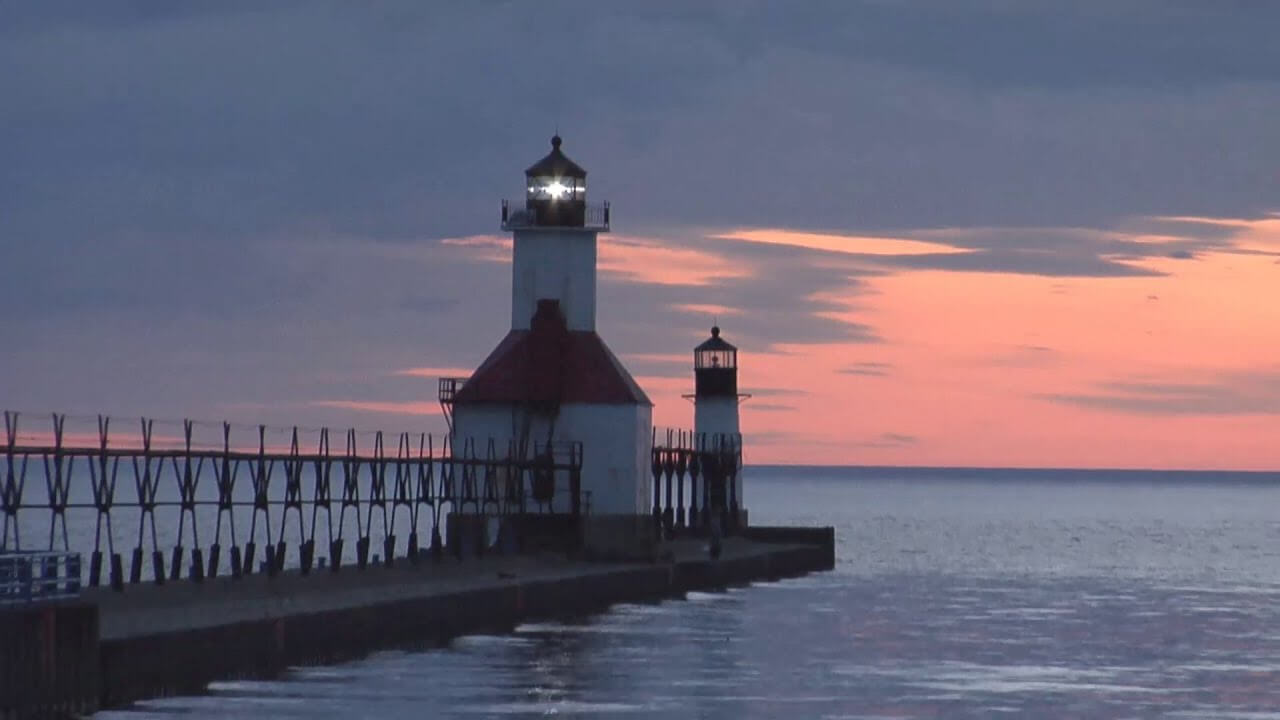 If you've ever wanted to get married on a beach with the picture perfect lighthouse in the background, Saint Joseph has just the spot for you. The lighthouse at Whitcomb looks like it belongs on a post card, and The Veranda at Whitcomb venue can help you arrange your day to perfectly suit your dreams.
Frederik Meijer Gardens & Sculpture Park, Grand Rapids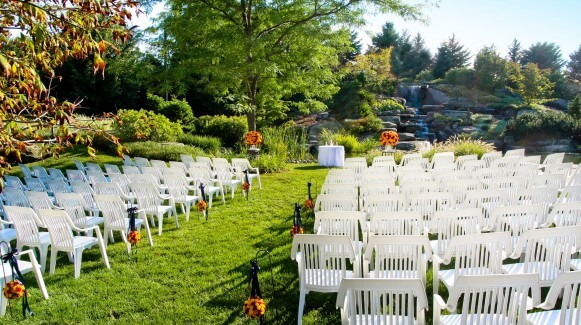 Grand Rapids is home to many stunning wedding venues, and as the recently-crowned "Beer City, USA," it's bound to be an exciting place to plan a wedding. But possibly the most beautiful location in the city is the Meijer Gardens & Sculpture Park. With several location to choose from, you can plan a wedding of any size.
Southeast Michigan: There's no place like home.
Of course, our own corner of Michigan is also a perfect spot for a wedding, as we covered in our previous post about Southeast Michigan wedding venues. From the glitz and glam of Detroit to the beautiful barn locations around Ann Arbor, there are more plenty of gorgeous venues to choose from, no matter your wedding style.
And when you've found your dream venue, we hope your next destination is our boutique to find the perfect dress to match. Whether you're planning for a crisp and clear fall day, or a sultry Indian summer, we can find the gown to match.