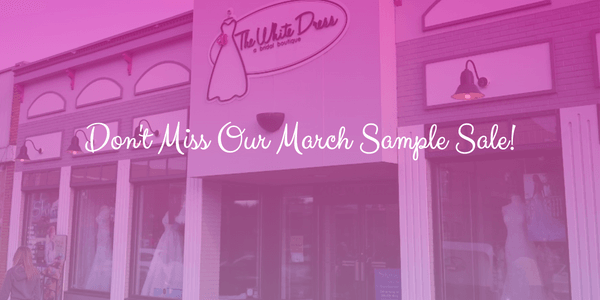 Don't Miss Our March Sample Sale!
Through April 7th, we're offering amazing deals on off-the-rack dresses.
Spring is nearly here, and that means a new season of bridal gowns is about to drop. We're looking forward to shopping the collections and bringing in a fresh selection of dresses for our store, but before we can do that, we need to make room. And you know what that means: it's time for a sample sale!
Here are the details:
March 15–31: Clear the Racks Sale
Dresses as low as $250
Extra 75% off the discount price
April 1–7: Last Chance Sale
All remaining dresses on sale for $100
Remaining dresses will be donated to Brides Against Breast Cancer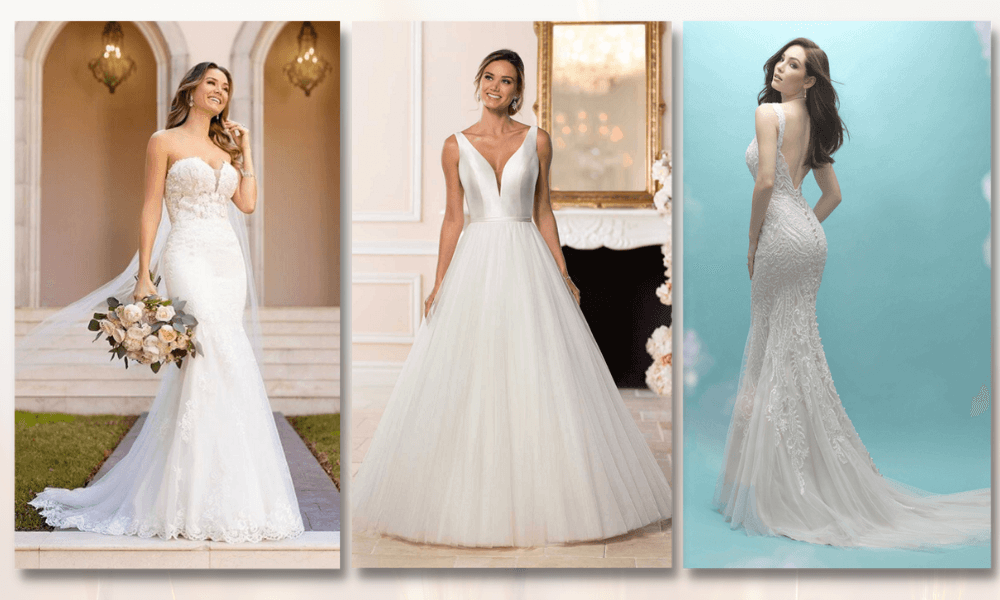 Why you should shop a sample sale.
Sample sales are a fantastic opportunity for brides who love deal hunting, or who need a gown on a short timeline. Buying off the rack means you can walk out of the store with your wedding dress that very day, making sample sales the perfect option for an elopement.
Our sample sale gowns are all of excellent quality and have been well cared for. Because the gowns on sale are the same ones tried on by brides who visit our store, there's usually some wear, but typically not more than what can be resolved by a good dry cleaning and some light mending (reattaching buttons, for instance). They also come in a limited size range, so we recommend budgeting extra for alterations.
That said, the lower price point can also relieve pressure from brides who want to be more creative with their wedding gown. Many brides would avoid doing anything drastic to a brand new gown, but a sample sale gown gives them the freedom to personalize the dress or take more daring photographs.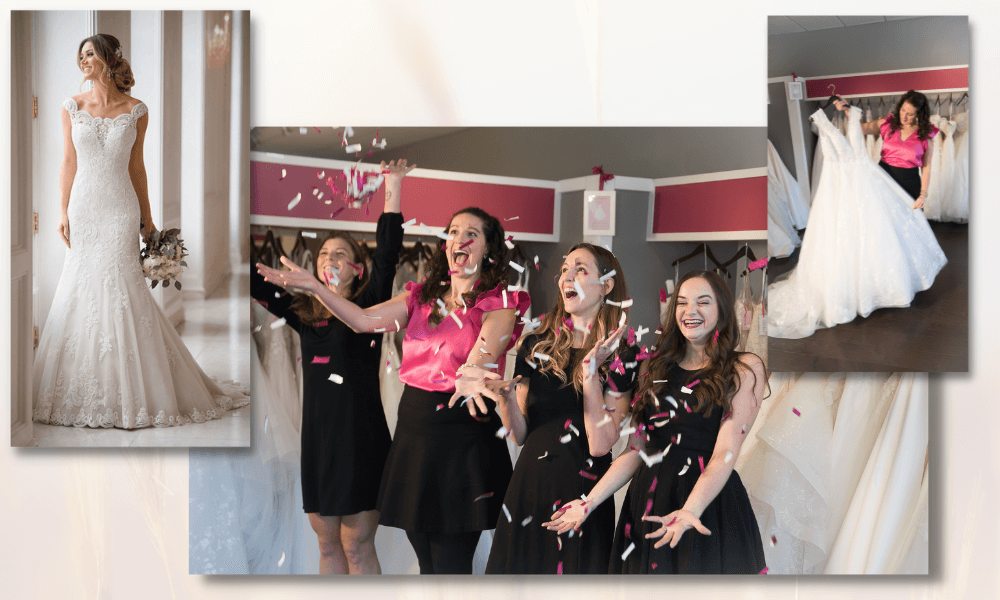 Brides Against Breast Cancer
Not every gown finds its bride at our store, which is why we donate all our unsold sample dresses to Brides Against Breast Cancer. This charity resells donated gowns at reduced prices to lower income brides, and then uses the profits to generate funds for early breast cancer detection awareness programs. We believe this is a beautiful way to help our gowns reach brides in need while also promoting fashion recycling.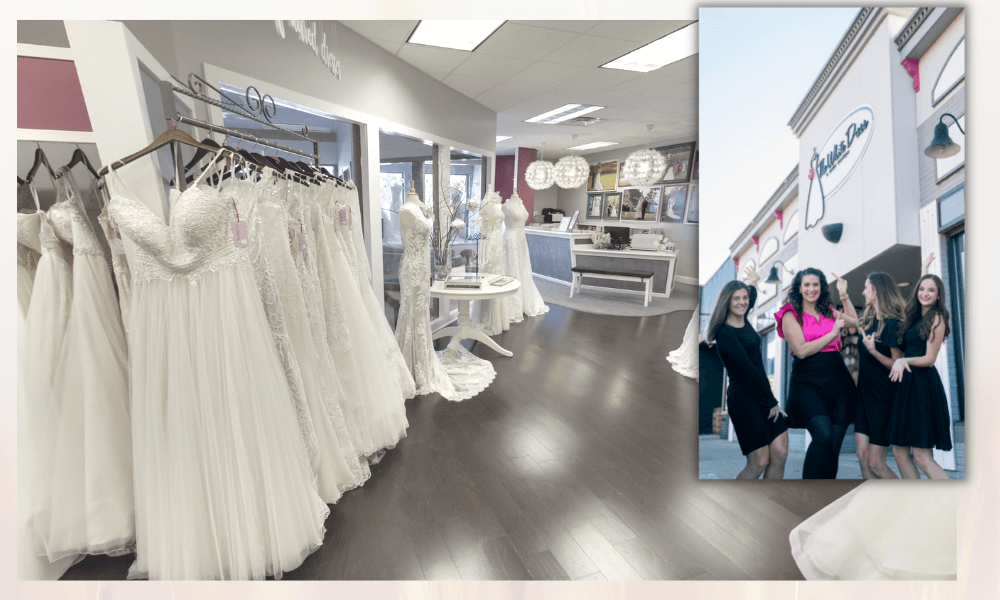 Book an appointment with us today!
We love sample sales in general, but when it comes to The White Dress, we think they are extra special. That's because we have made it a priority for our bridal boutique to bring in new stock regularly so that our brides have access to all the latest styles. And more inflow of new dresses means higher turnover, which in turn means that our sample sale dresses are newer and less worn than boutiques who don't bring in new dresses at the same rate.
Schedule an appointment today to catch our sample sale while it lasts!