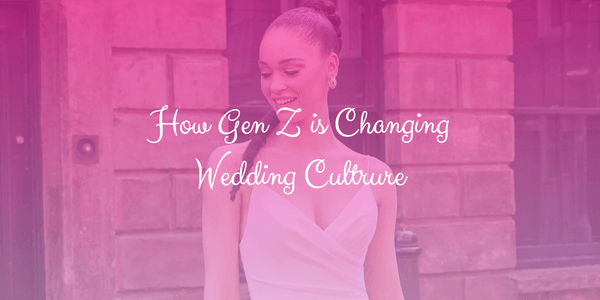 How Gen Z Is Changing Wedding Culture
For this generation, it's all about vibes.
Every generation makes their own mark on wedding culture. With the rise of reality television in the early 00s, weddings became huge, blow-out affairs with guest lists large enough to fill a banquet hall. As Millennials hit their stride in the 2010s, the boho took hold. Weddings became more whimsical and more personal, with a larger portion of the budget put toward photography—and videography—than previous generations. Now it's Gen Z's turn, and the impact of their cultural influences is making itself known.
To understand how Gen Z is changing weddings, it's helpful to remember the world in which they've come of age. Their formative years were shaped by the pandemic, the ubiquitous presence of social media, and greater multiculturalism. Gen Z are more likely to have grown up in mixed households with multiple races, religions, and sexual orientations. Their weddings reflect these influences, as more couples are rethinking which traditions to embrace, which to reimagine, and which to leave behind. Here are the top five trends we're noticing from our youngest generation of brides.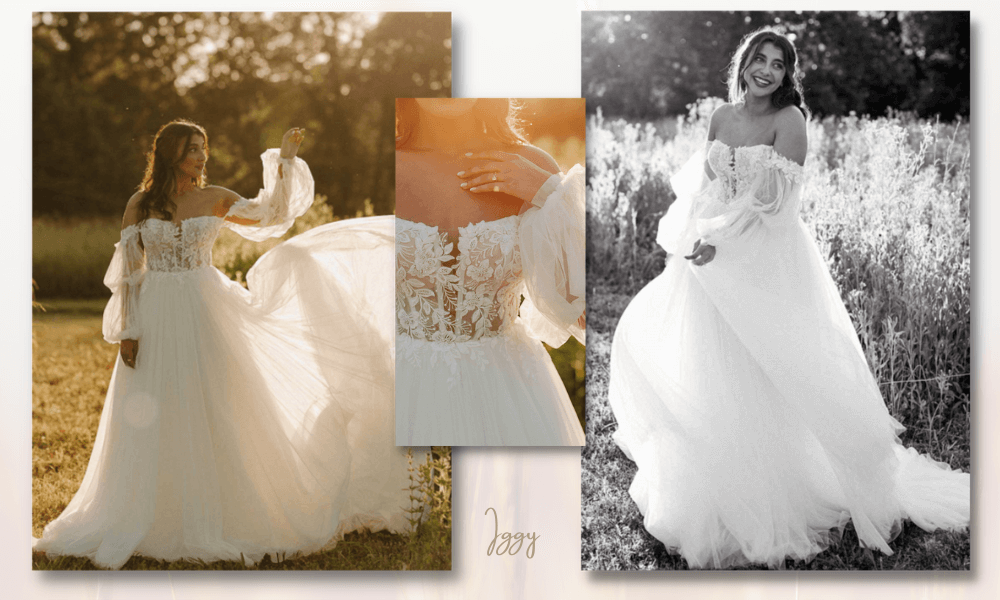 1. Elopements and courthouse weddings are in.
Back in the day, an elopement might cause a minor scandal if it meant the young couple was getting married without their family's blessing. It might also imply that the couple was acting hastily, with little forethought before making a lifelong commitment to each other. At the very least, they were likely to ruffle some feathers, especially among guests who would have liked to attend and felt excluded.
The pandemic changed all that. Many young brides were forced to choose between postponing their big day until a time when they could have the large party of their dreams, or else scaling their celebrations down to just a handful of people.
In some cases, couples have come up with a satisfactory compromise: an elopement, followed by a reception party sometime after the honeymoon. These parties can take the pressure off the big day, and give more flexibility to those struggling to balance expectations about their weddings.
2. Smaller venues, guest lists, and wedding parties.
Many couples who haven't chosen to elope are still choosing to cut down on costs by having smaller parties overall. In some cases, this is the choice of younger generations to center their guest list around people they have a more intimate connection with, rather than their broader social network. The shift may also have to do with parental finances. Families may be less keen to splash out on a big reception in uncertain financial times, and that in turn makes it easier to talk the guest list down to a more manageable size.
The downsizing applies to wedding parties, too. The politics around who to ask to stand in your wedding have never been easy, and for a time, the solution seemed to be greater inclusivity. Gen Z has gone the other direction, and are more likely to limit their wedding parties to only a Best Man and Maid of Honor. That said, the gender makeup of bridal parties has also changed. These days, they are more likely to be mixed, with men and women on both sides of the aisle. Don't be surprised by weddings that include a Man of Honor or Best Woman.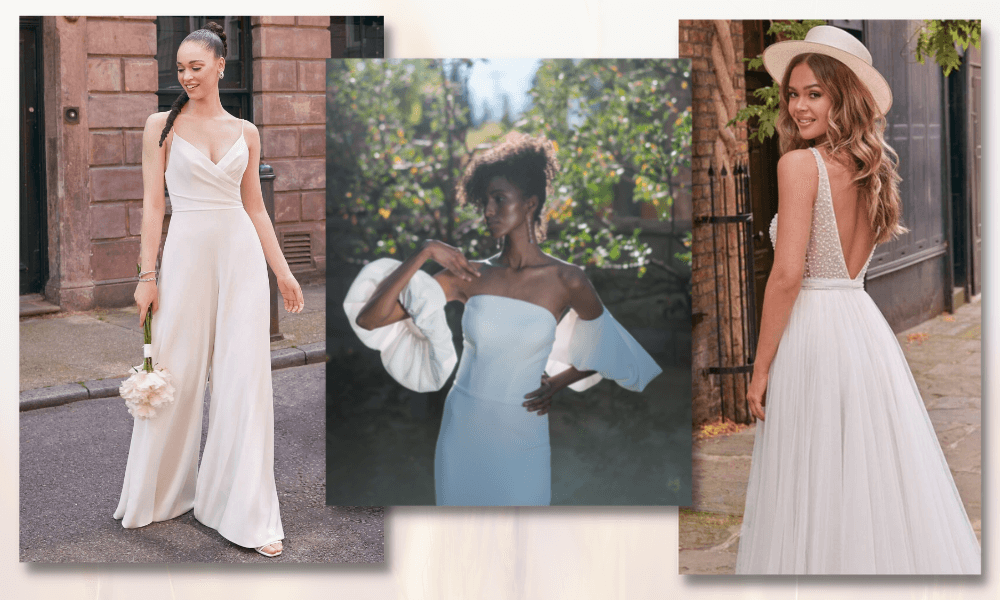 3. Meet the wedding wardrobe.
One thing that hasn't scaled down? The wedding wardrobe. It used to be that brides would put their entire budget toward a dress. But with the ceremony and reception scaled down, many couples are putting more energy into events surrounding the wedding, such as the rehearsal dinner, joint bachelor/bachelorette parties, or brunch the next morning.
Some brides are choosing outfits for each event, allowing them to experiment with a wider range of styles and looks, such as a jumpsuit for the rehearsal, a ballgown for the ceremony, and a summer dress for brunch. It's easier to justify these expenses if you're paying less for a venue, or if you're choosing outfits that you're planning to re-wear on later occasions.
4. Tradition is what they say it is.
As contradictory as it sounds to talk about "new traditions," they have to come from somewhere, right? Often, traditions come from cultural or religious backgrounds. But as we touched on earlier, Gen Z are a multicultural group, more comfortable with religious fluidity and less committed to social norms that aren't meeting their needs.
The response has been a wholesale rewriting of the rules. Young couples are finding ways to fuse cultures, or simply come up with ceremonies that have personal meaning. It's altogether possible that by the time the next generation is ready to exchange vows, some of those traditions will have caught hold.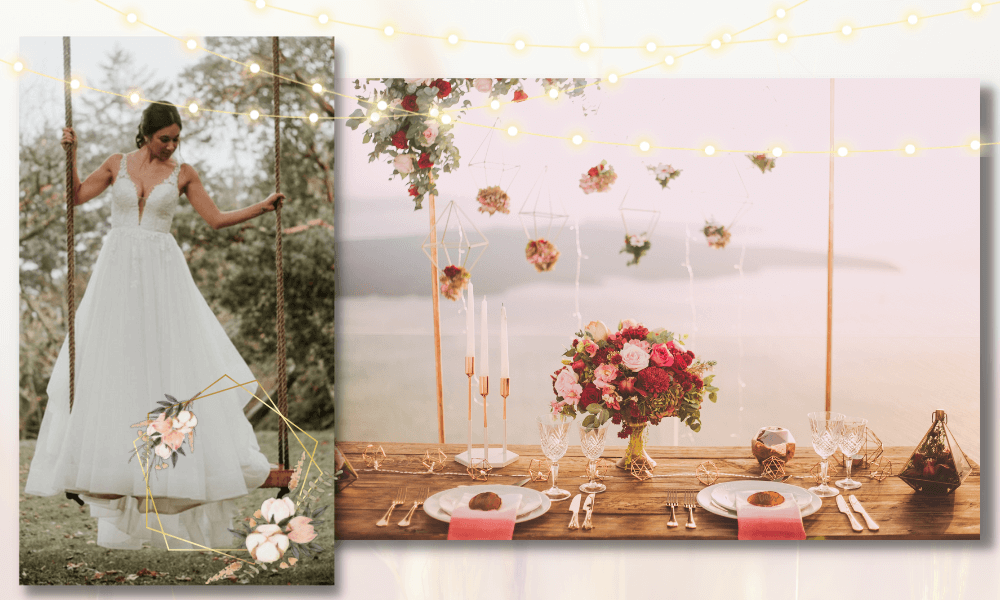 5. Don't forget the aesthetic.
Finally, let's not overlook social media influence on wedding culture. Young audiences may want to do things on a smaller scale, but they still want to share it with everyone they know. And a huge part of that has to do with creating an aesthetic that translates well online. That may involve focusing on a unique centerpiece or backdrop for their wedding ceremony, or providing some form of novelty experience during the reception.
It also means going extra lengths to give the entire party a more cohesive visual feel, many of which can become very niche—think cottagecore, dark romance, or royal fantasy. We love this trend for two reasons. First, it's a wonderful way to personalize the occasion without going for a full theme, which can sometimes feel overdone. But we also think it's going to give the weddings of this decade a feel that will stand the test of time, as well as some incredible photos.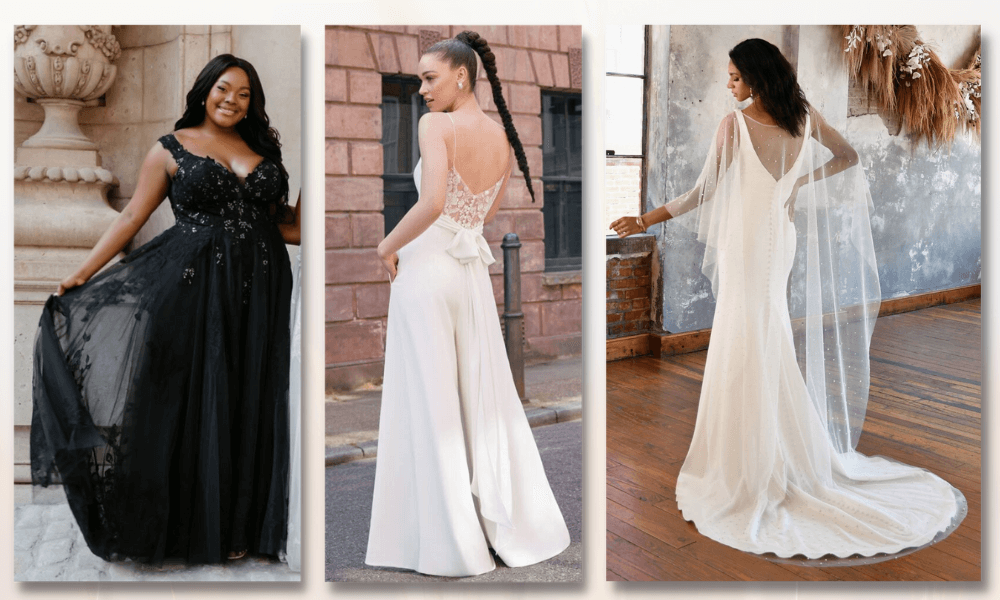 Younger generations are prioritizing experiences over a big splash—and we're here for it.
Gen Z may spend a lot of time online, but in some ways, that only heightens their commitment to the experiences they have with each other in person. The move toward smaller, more intimate ceremonies is a reflection of that.
At The White Dress, we love seeing brides step outside traditional choices for their weddings, especially when it means embracing their individuality. Whether your heart longs for a jumpsuit, a black gown, or a flowing cape, we can help you style the dress of your dreams. Contact us today to get started.