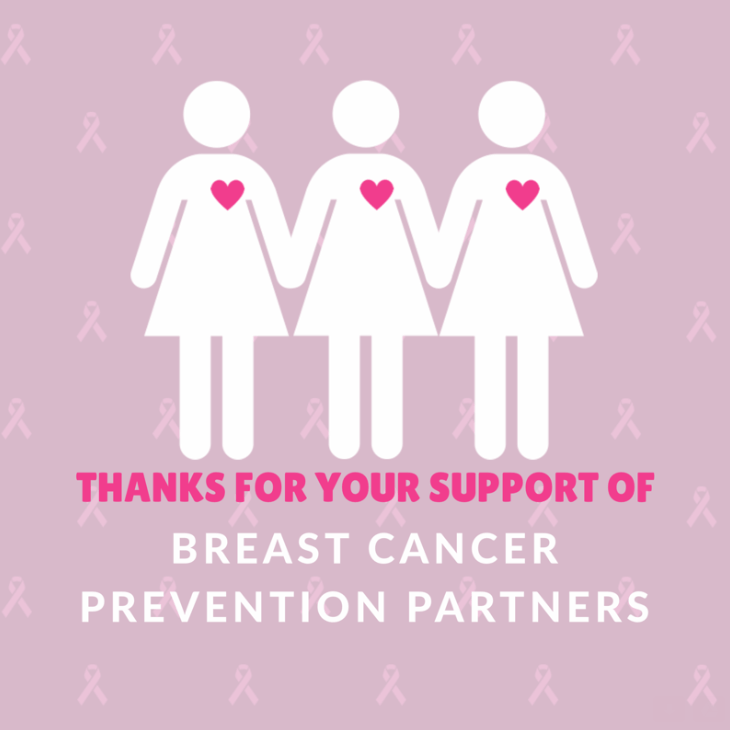 October – A Month in Review
During the Month of October, The White Dress contributed over $1,000 to BCPP, Breast Cancer Prevention Partners!  BCPP is rooted to the early prevention and awareness of breast-cancer-causing products used by females every day. BCPP is the leading science-based policy and advocacy organization working to prevent breast cancer by eliminating exposure to toxic chemicals and radiation.
Think about it: mascara, lotion, shampoo, conditioner, deodorant, hairsprays, and perfumes – just to name a few…and we use it all, oftentimes on a daily basis! How many of these products are truly toxic and can be correlated to breast cancer? In their most recent study, BCPP set out to unveil the toxicity of fragrance in several beauty products specifically marketed towards women and girls. According to BCPP, "fragrance chemicals made up the vast majority of chemicals linked to harmful chronic health effects in the beauty and personal care products that were tested."   (https://www.bcpp.org/resource/right-to-know-exposing-toxic-fragrance-chemicals-report/)
Knowledge is power; together we can be our own best health advocate. We at The White Dress are proud to contribute to this incredible organization. As seen on our Instagram @thewhitedressmi, brides who said YES to the dress participated in our Pink Ribbon Party to win a variety of prizes towards the promotion by pulling their choice of a pink ribbon.  On top of that, we donated to BCPP for each dress purchased during our promotional period.
Sending a great big THANK YOU and congratulations to all the #realTWDbrides who said YES to their wedding dress this past October!  Welcome to the TWD family!
Until next time,
Kristy & The TWD-ettes
To learn more about BCPP and how you can become involved please click the link https://www.bcpp.org/