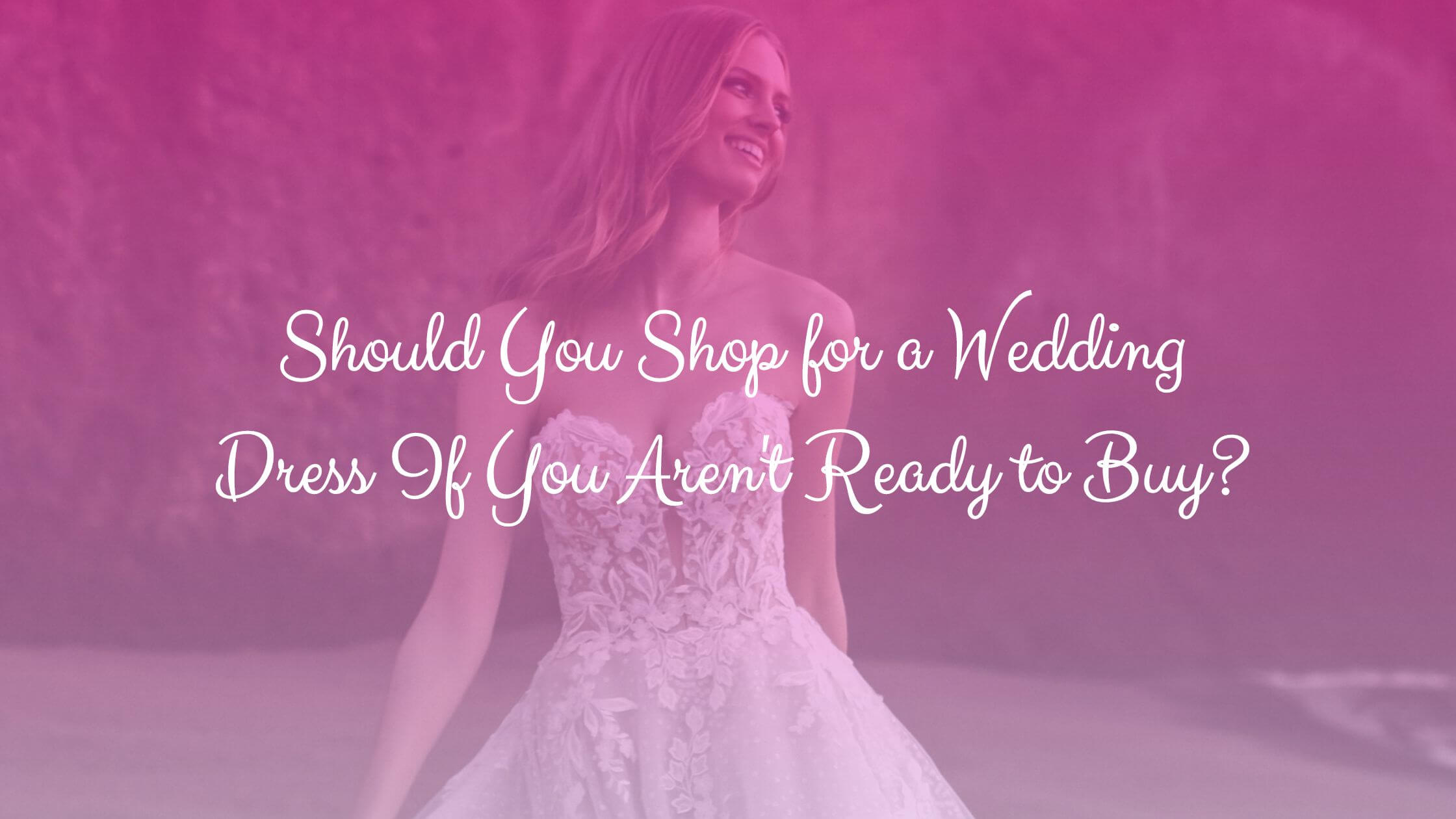 Should You Shop for a Wedding Dress If You Aren't Ready to Buy?
Will early wedding dress shopping help you explore options or set false expectations?
One of the best parts of running a bridal boutique is helping brides find their perfect dress for one of the most exciting and emotional days of their lives. Finding just the right dress is a huge decision, so it's only natural that brides want to be as prepared as possible when the time comes.
Some brides (or brides-to-be) are so eager to find their dress that they start wedding dress shopping before they're ready to buy a gown. Maybe they're engaged but haven't yet set a wedding date, or they've planned a long engagement and their wedding is still a couple years away, or they're saving up money and don't have the budget yet to make a purchase. (Or maybe they aren't engaged yet but just can't wait to start shopping!)
Whatever their situation, many of these brides seem hopeful that taking a peek at possible wedding dresses now will help them come to a decision later. In reality, nothing could be further from the truth.
As much as you may want to start searching for your dress, don't get carried away! Shopping for a dress before you're ready to buy usually creates painful mixed emotions that will make it even harder to find your dress when you are ready. If you're tempted to begin the process early, here are four good reasons to wait.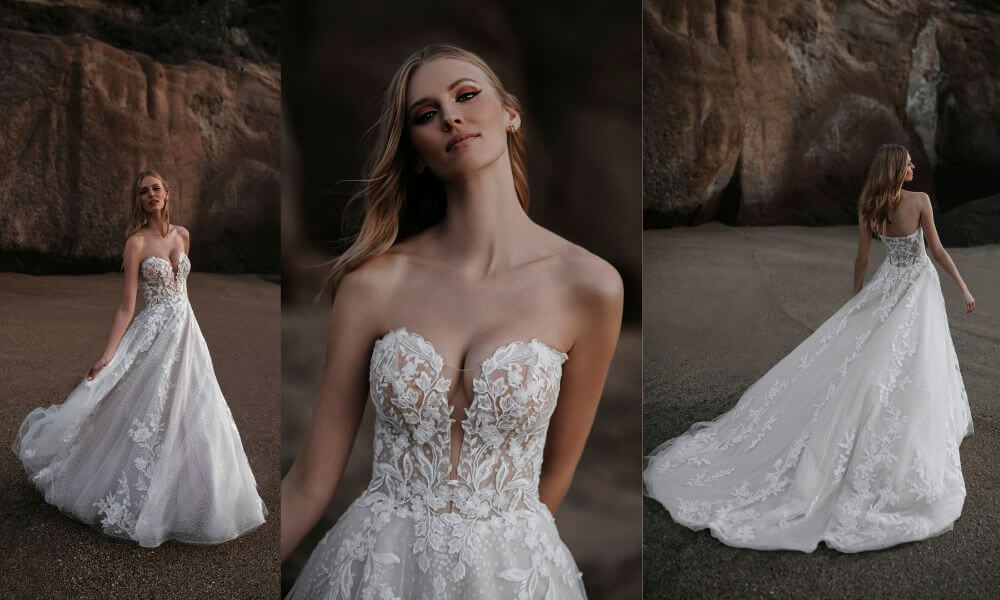 1. Don't go just to try dresses on.
Let's start with etiquette. Whenever you go wedding dress shopping, you will need to make an appointment with a boutique. Bridal shops only have a set number of appointments available, so if you have no serious intention of purchasing a wedding dress, you may be taking up a spot that would otherwise go to a paying customer.
Now, on a slow day this doesn't matter so much, which may lead you to believe that you could always schedule to come in on a weekday without it being a problem. But even if it's not inconvenient for the boutique, it's not a good idea for you.
Wedding dress shopping is a special time. The emotions that you feel when trying on a dress for the first time can be surprising, and you don't want to stir them up when you aren't ready for them. Not only can this turn what seemed like a fun idea into a difficult experience, it can also take away some of the special feeling that comes when you're ready to go shopping for real.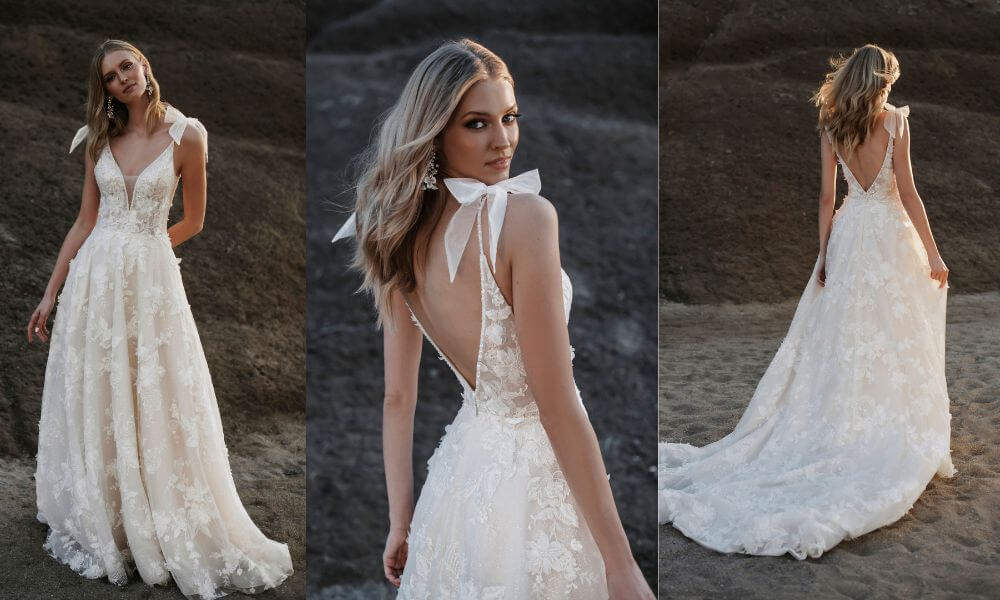 2. Remember that most people find a dress they love at their first store.
As crazy as it sounds, this is the truth and we see it every day! A lot of brides have spent months—if not years—thinking about their dream dress before they even walk into a store. They've made a number of important decisions regarding their dress ahead of time (sleeves or no sleeves, lace or a more simplistic fabric, sparkle or no sparkle) and sometimes have only to try on a few gowns to find one that matches their vision. Even if that's not the case, we do our best at TWD to get you in every silhouette and style so you are exposed to seeing yourself in a variety of ways. As a result, most brides find their dress at the first store they go to.
In other words, while you may think that finding a dress is a process that will require going to a lot of stores and trying on a lot of dresses, the truth is that you will probably find your dress a lot faster than you expected—and if you aren't ready to buy it, that could leave you in a tough position.
Then again, this strategy can also backfire. You may go to one store thinking that you just want a taste, only to feel confused if none of the dresses you try on give you a bridal feeling. This in turn could lead you to want to schedule more appointments at more boutiques, all to search for a dress you have no intention of buying. Like any slippery slope, it's best not to get started.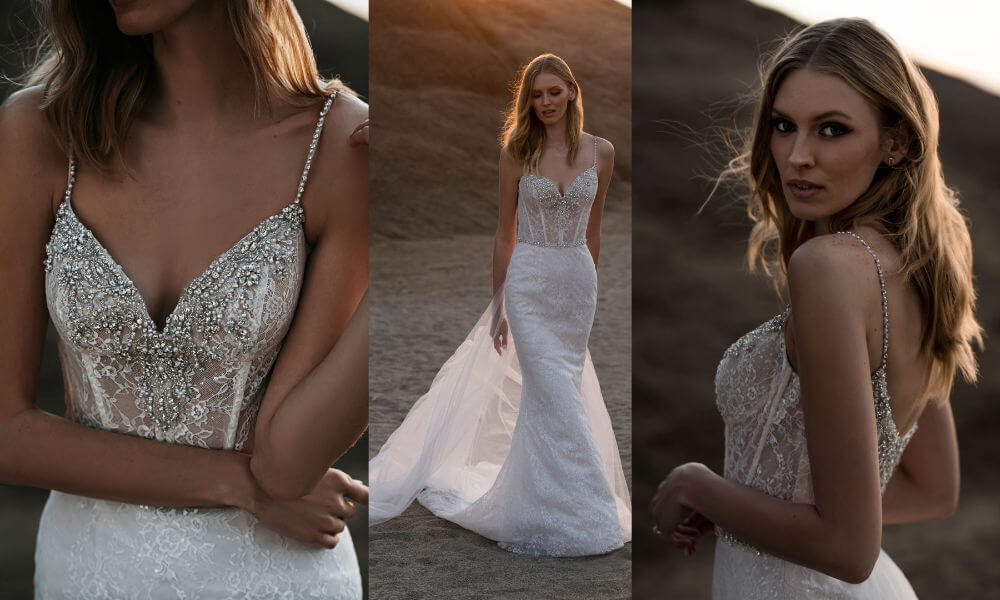 3. Trying on dresses outside your budget or timeline will only lead to heartbreak.
This applies to all brides, but it's especially true for those who are just window shopping: You should never try on a dress you can't buy! Now, most brides, when they're ready to purchase a gown, have a good idea of what their budget is.
But a bride who isn't ready to buy yet may not have given their budget any real consideration. Or they may be thinking of it with rose-tinted glasses, hoping that by the time they are ready to buy a gown they will be able to afford a more generous budget. This pie-in-the-sky thinking can lead them to start trying on dresses that are well beyond what they could ever buy.
Fast forward to the day they're actually ready to buy a gown and have to come to terms with the constraints of their budget. The dress they can afford will now invariably be contrasted with the dress they truly want—a nightmare scenario for any bride. No one wants to be in this position, and the best way to avoid it is to not start shopping until you know your budget.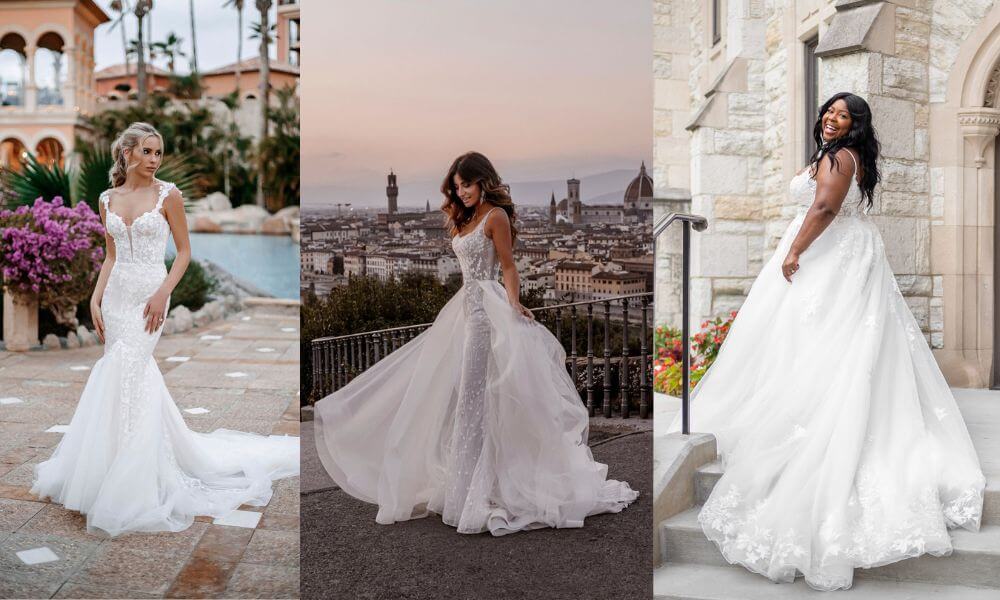 4. Styles change, so dress shopping too early won't give you a clear idea of your options.
Finally, while you may think that early shopping will help you gain a better sense of what you really want, the reality is that you'll only be learning about the options available to you at that time. By the time you are ready to purchase your actual dress, new styles will be out, and new trends will have emerged. Decisions you made before will be entirely upended by the new market.
For instance, not so long ago, finding a dress with sleeves was a real challenge. These days, your options for sleeved dresses are much wider, but there's no guarantee that will last. Similarly, the boho trend is in full swing, but in a few more years something new may come along to replace it. Or you may change! As much as your heart may be set on boho now, a couple years from now you may be ready for something different. Either way, the research you do now won't help you later.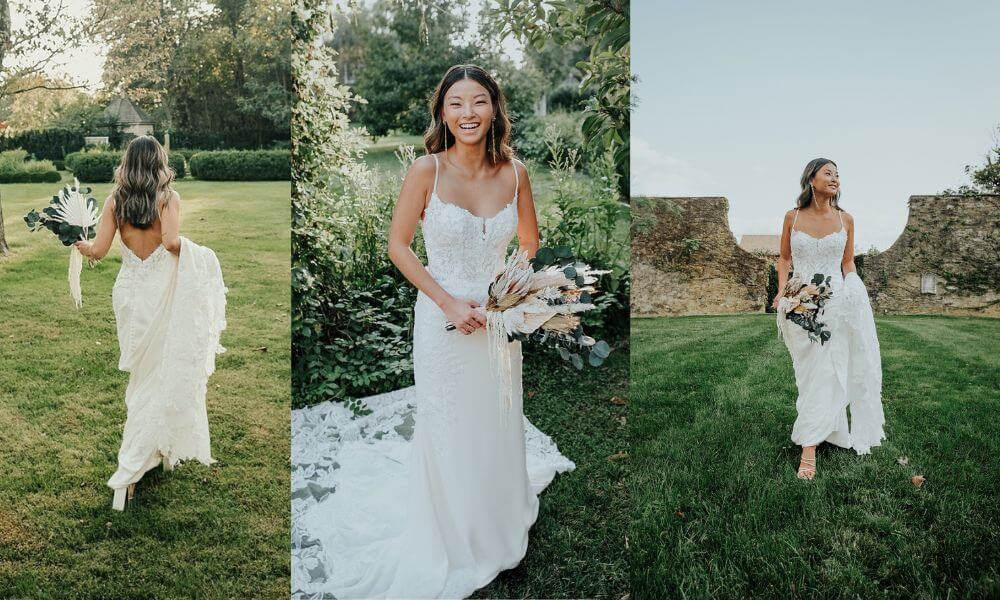 Don't let the excitement of searching for your wedding dress lead you to disappointment.
The bottom line is that pre-shopping is not a productive way to prepare for your wedding. As eager as you may be to start the process, it's best to wait until you're ready to make a purchase to try on dresses. Otherwise, you may find yourself having "The Moment" with a beautiful gown that you can't buy.
That said, there are some steps you can take to prepare yourself for finding your special dress, even if you aren't quite ready to make a purchase. You can:
Research designers. Wedding dress designers put a lot of thought and care into their dresses. Knowing more about a designer can make your eventual dress choice even more meaningful.
Choose an aesthetic. Do you want a romantic garden theme? Or are you going for a vintage vibe? Do you want something dramatic or minimal? Extravagant or simple?
Decide your must-haves and deal-breakers. It's important to keep an open mind, but you should also know what your budget is, and a few things you definitely do or don't want in a dress.
Think about your silhouette. Sometimes a silhouette surprises you, but having an idea whether you want a ballgown or trumpet dress can help narrow down your options.
Plan that shopping trip. The best time to schedule your wedding dress shopping trip is about one year out from your big day, once you have your venue and wedding dress budget finalized.
When you are ready to buy a wedding dress, we're ready to help you find the one. Whether you're nervous, giddy, overwhelmed, or overjoyed, our TWD-ettes are here to be trusted guides and emotional supports throughout your bridal journey. Contact us today to set up an appointment.