Stella York Preview Trunk Show . June 23-24
We are back at it again with the most fabulous of all trunk shows from Stella York – the Designer Preview Trunk Show!  We are beyond excited to be chosen to host another one of these events!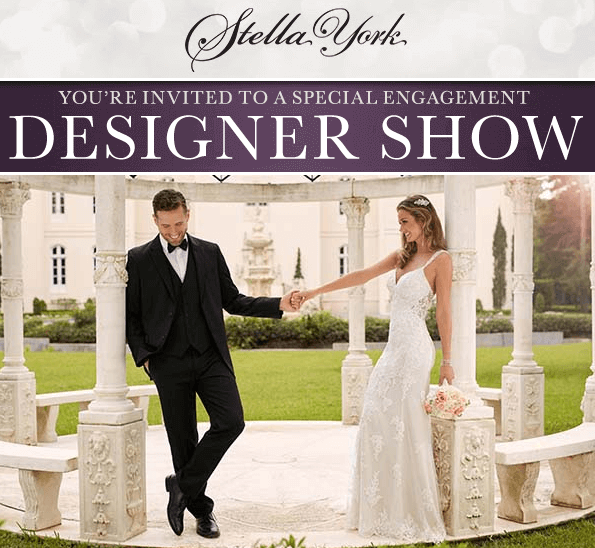 What exactly does this mean if you attend the show?  So. Much. FUN!  Besides that, though?  During the show, TWD will have all the wedding dresses being considered for the Spring 2018 Stella York collection.  Brides will be encouraged to try on the gowns and give feedback direct to the designer representative, who will be at TWD that weekend!  Your feedback will help shape the collection – some dresses will be modified and others will be dropped from the collection entirely.  But never fear, any dress that you may fall in love with at the show is available to purchase…which means…you may end up with a completely one-of-a-kind designer wedding dress!  (It has happened before!)
So why attend such a Trunk Show?
You will get to try on brand new gowns before any other bride!
Your input will help shape the final Spring 2018 Collection from Stella York.
Meet our fabulous and fun designer representative, Madison!
Get the chance to say YES to a completely one-of-a-kind wedding dress!
If you say YES, you will be one of the first to wear your dress in the world!
Oh and don't worry, all the dresses in our shop are available to try on so you aren't limited to just the trunk show dresses on these days.  Appointments book very quickly for this event, so plan ahead if you'd like to participate!