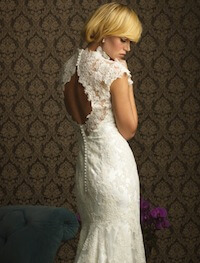 TWD is Hiring!
Written by: Kristy
Do you have a passion for bridal fashion?  Do you swoon over every wedding dress you see?  Are you the type of person that gets excited just opening a wedding invitation in anticipation of the joy of being part of that special couple's wedding day?  If these statements sound like you, then you may be a perfect fit for The White Dress bridal store Brighton Michigan!
We are currently looking for talented, enthusiastic, and friendly individuals to fill out the rest of the TWD Team.  The part-time positions we are seeking include:
Style Experts – We think that "Dress Consultant" sounds a tad boring.  So we are creating a team of Style Experts.  The perfect candidate is someone who loves fashion, especially bridal fashion, has an eye for style, and who has a friendly and good-natured personality.  He or she must be up for the challenge of working in an ever-changing environment and, most of all, must love to work with brides!
Tailor/Alterations – These individuals must have past experience in bridal alterations and should be prepared to show their work (hem, side seams, bustles, etc.)  As this individual will be working very closely with TWD brides, he or she must also possess similar characteristics that define TWD's Style Expert Team – friendly, hard-working, and a can-do attitude.
Receptionist – This individual is the first face that most of our girls will see upon entering our boutique and must be approachable, friendly, organized, and be able to answer basic questions about TWD.
If you are interested, please fill out the application below and submit it, along with your resume, to [email protected] or mail them to our shop at 209 W. Main Street, Brighton, MI, 48116.  If we see a good match, we will be in touch!