Yes, you can wear that dress.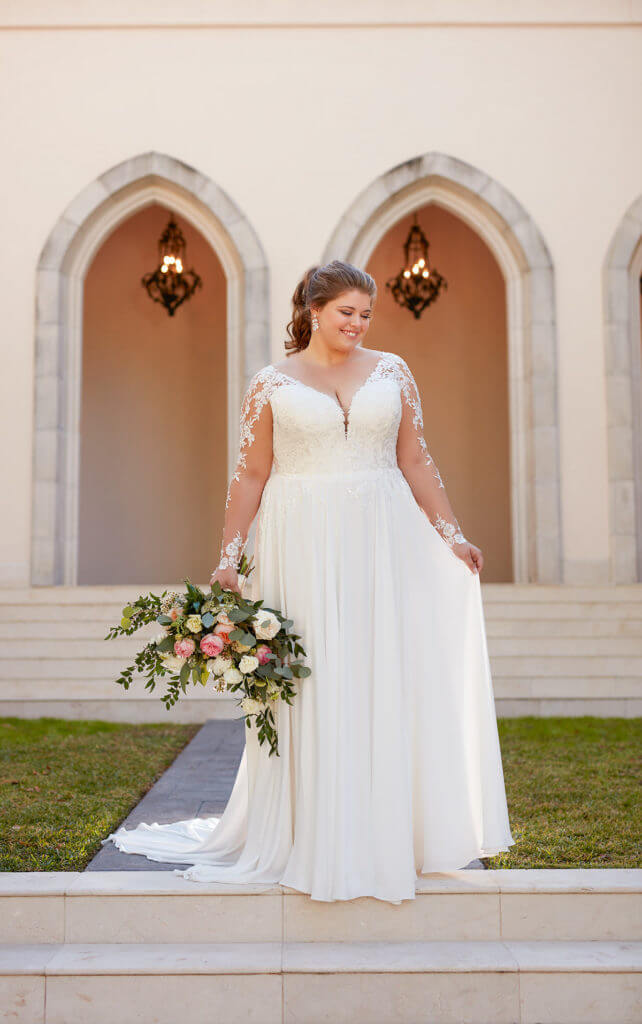 If there's anything we've learned from our years of helping plus-size brides find their perfect dress, it's that there are no hard and fast rules about what silhouettes will best suit certain body types. Every woman is unique—in her tastes, in her style, and most importantly, in the parts of herself she most wants to flatter and flaunt.
Do you want to wear the most voluminous ball gown you can find so that you feel like a princess when you walk down the aisle? We have just what you need. Or, are you looking for a slinky, backless dress that hugs every curve? We'll help you find that, too. We're not here to tell you that you can't wear a mermaid dress—we're here to help you rock it.
So, if you're ready to try on our selection of plus-size wedding gowns, schedule an appointment today. We can't wait to help you find "the one."
Every style, every fabric, every silhouette.
We don't want our brides to suffer from lack of selection. That's why we've been deliberate in expanding the number of plus-size wedding gowns in our store to include a full repertoire of silhouettes in a variety of fabrics. So, if you have your heart set on a flowing A-line but want to try on a full-drama ball gown for fun—we've got you covered.
Romance, drama, elegance—the looks are limitless.
There's more to a wedding dress than the silhouette. If you're eager to match your gown to your dream venue, the plus-size wedding gowns we carry in our store have the depth and range to fulfill your dreams. Whether you're planning to get married in a garden, church, or castle (we can dream, right?), we're confident we have a dress that will fit the mood perfectly.
You deserve to try on your dream dress in a size that fits.
There's a reason you aren't ordering your wedding dress online: you want to see how it looks on you before you make such an important purchase. But when the only dresses available to wear are in sample sizes, envisioning your dress in the right size can feel not much better.
That's why we carry a whole selection of plus-size wedding dresses in our store. We want you to have the opportunity to see your dream dress in a size that fits you, so that you can feel comfortable and confident in your decision. So, if you're ready to try on a wedding dress that fits, fill out our appointment form below to get started.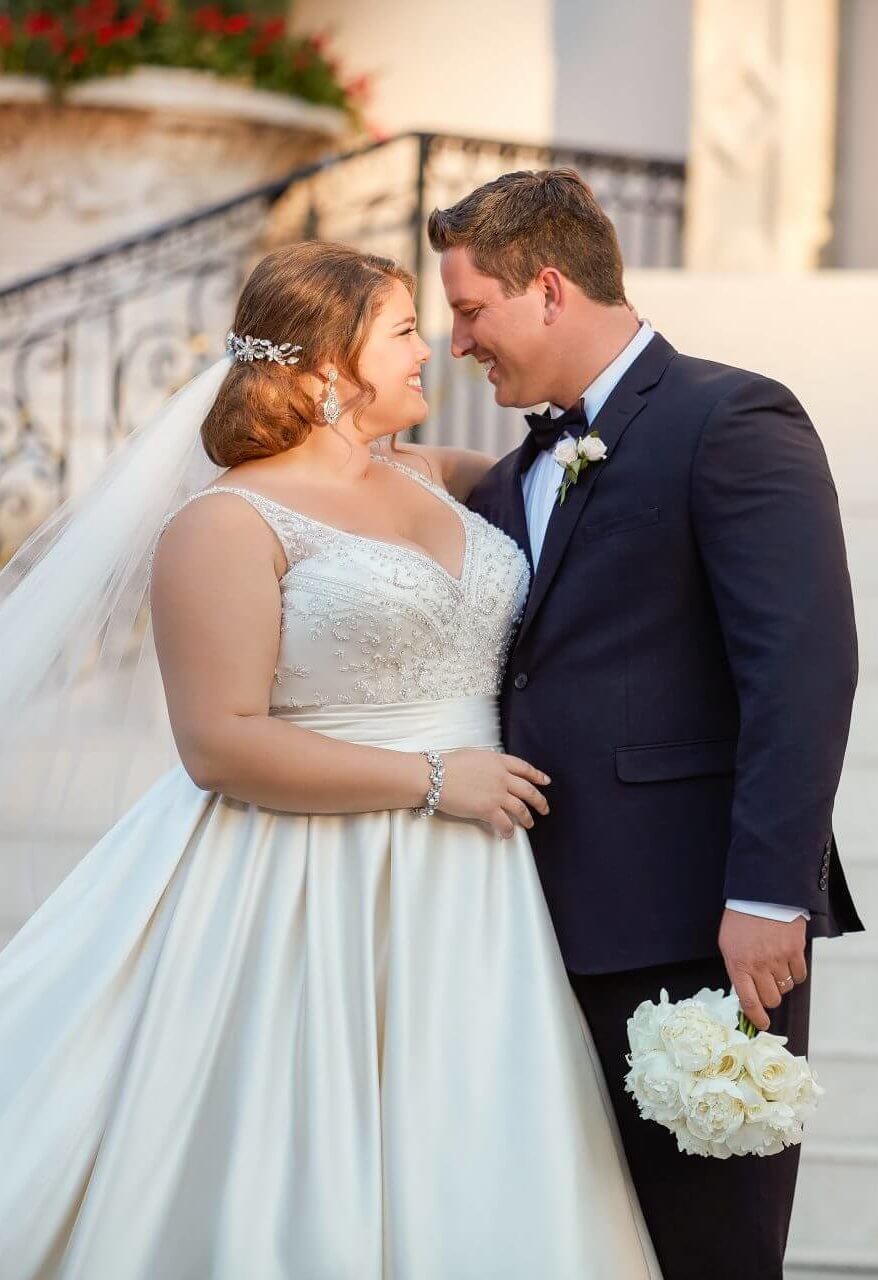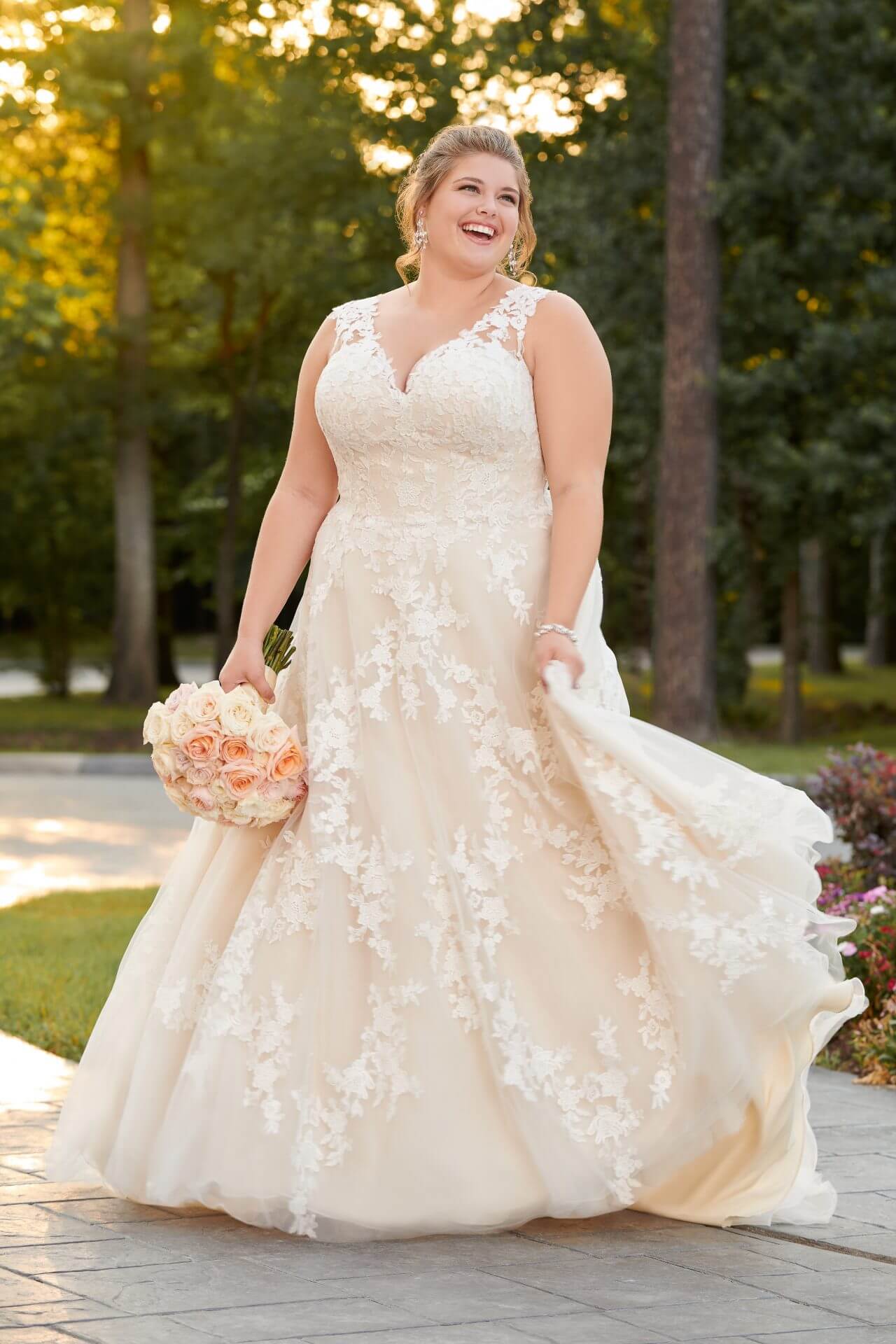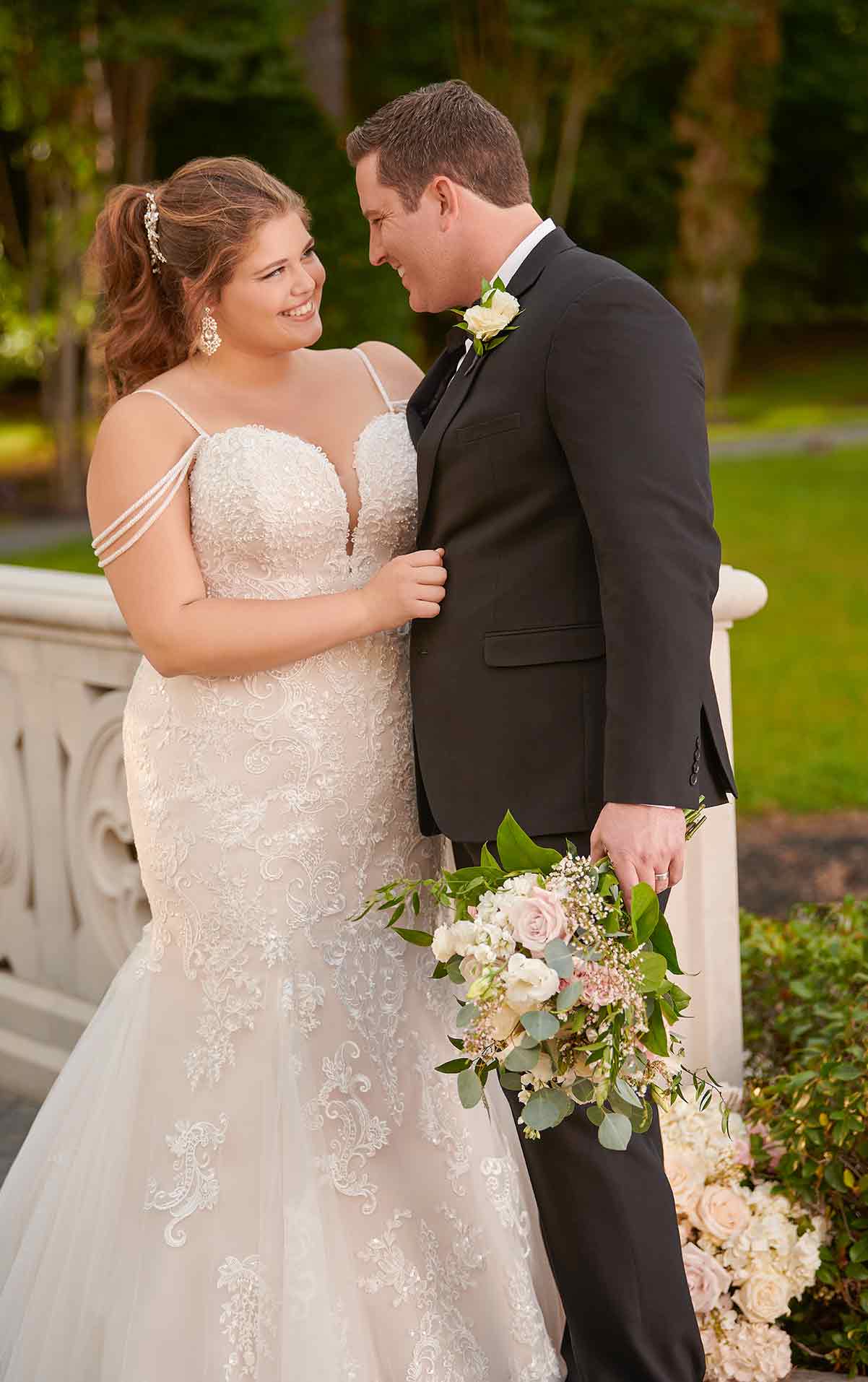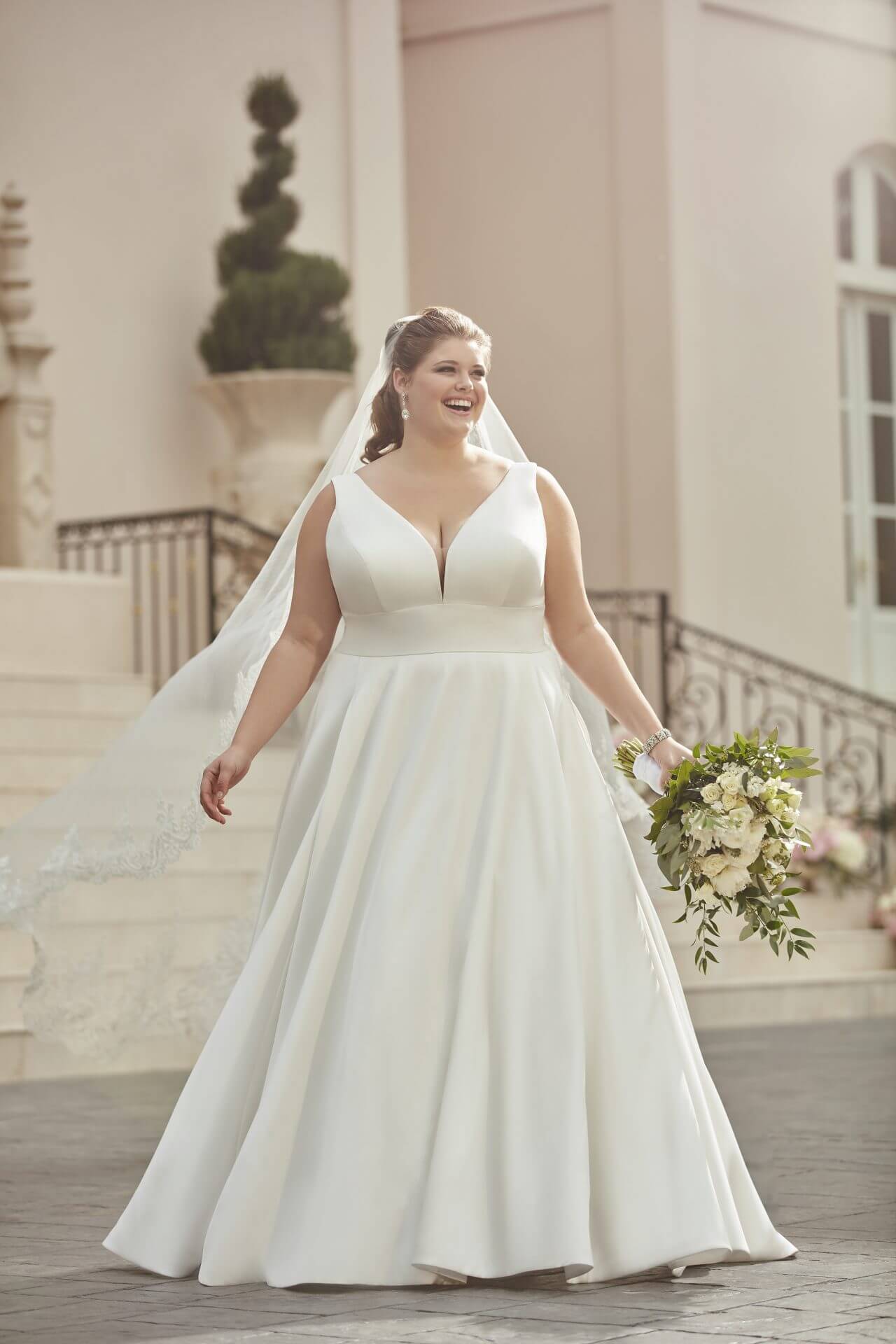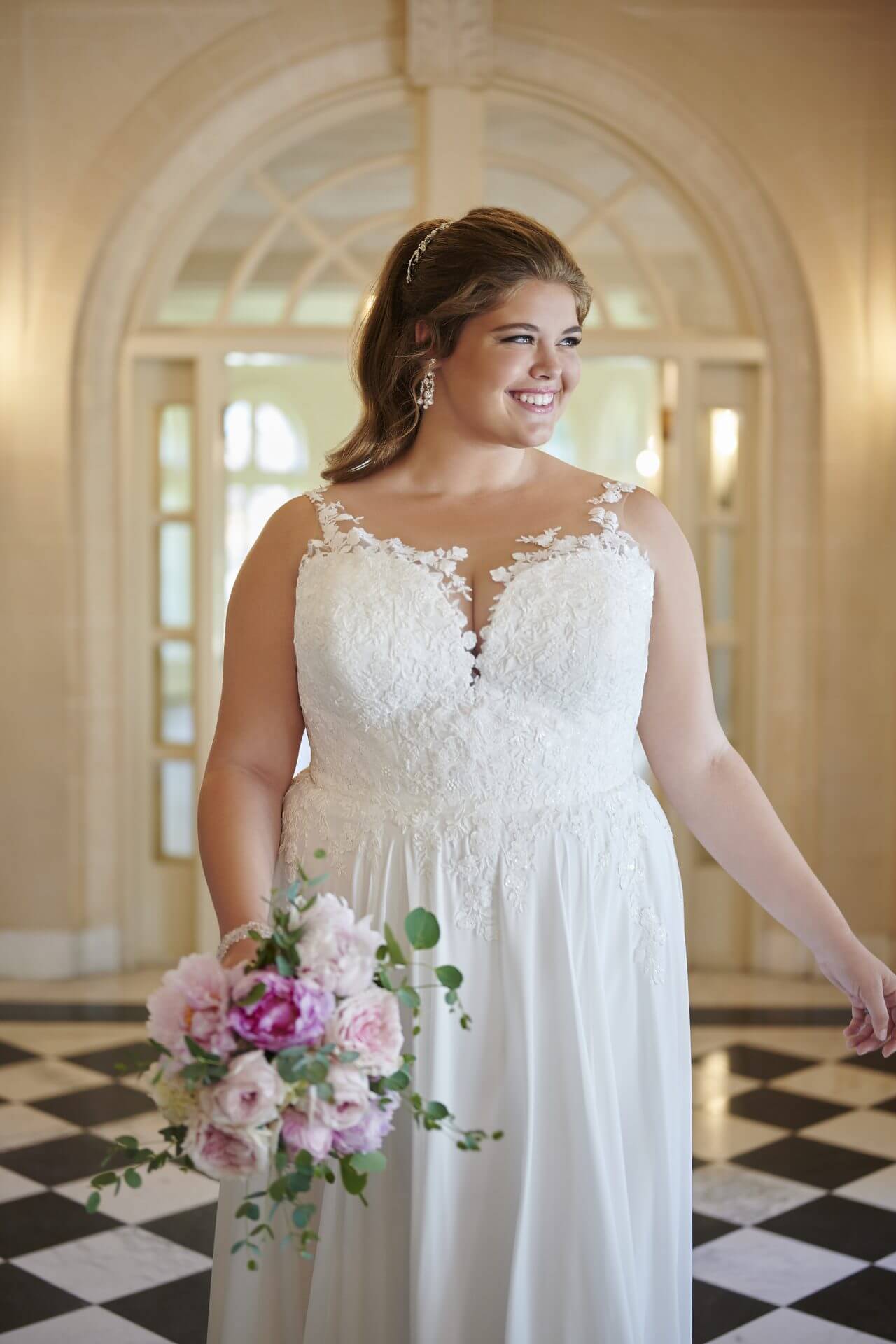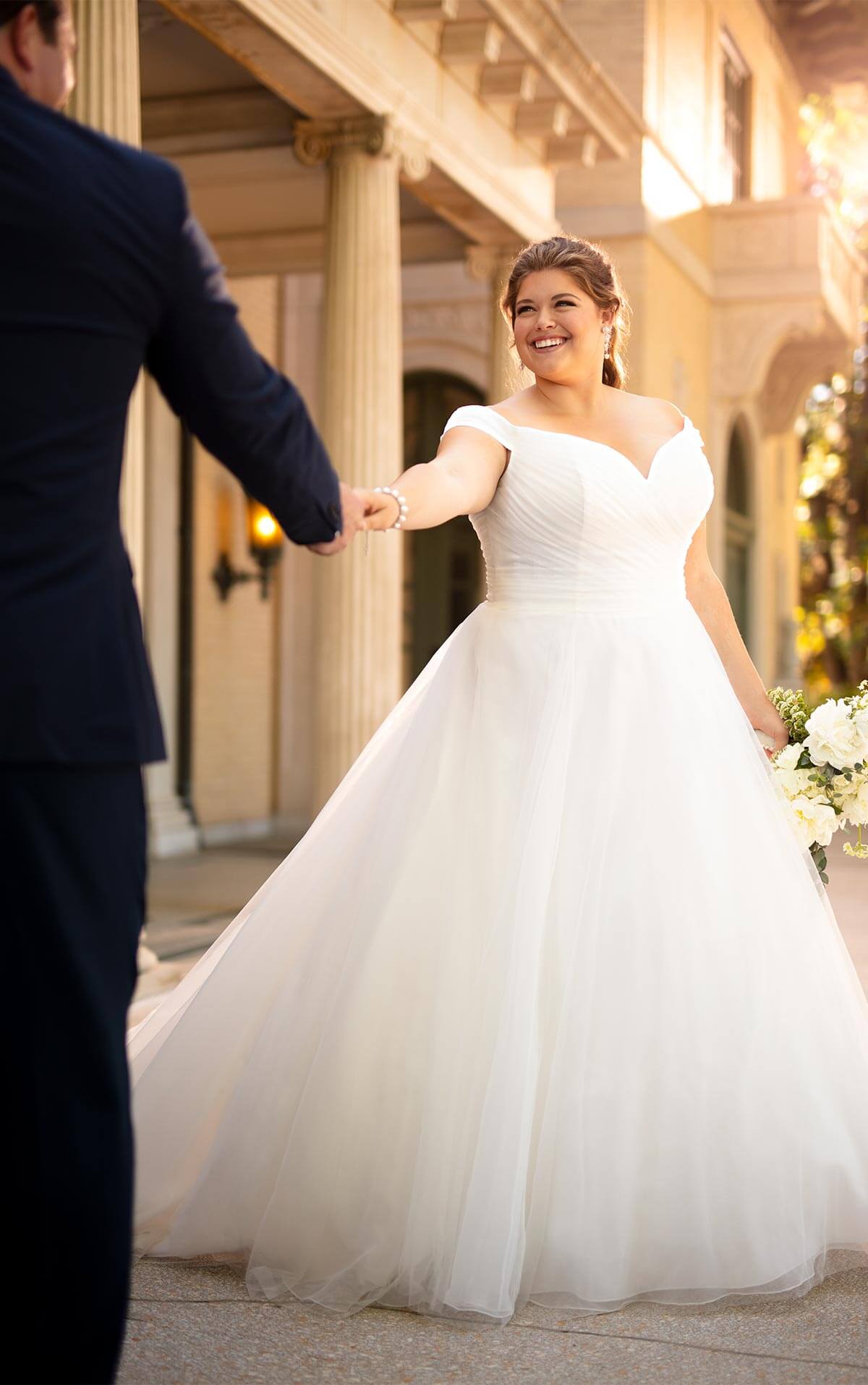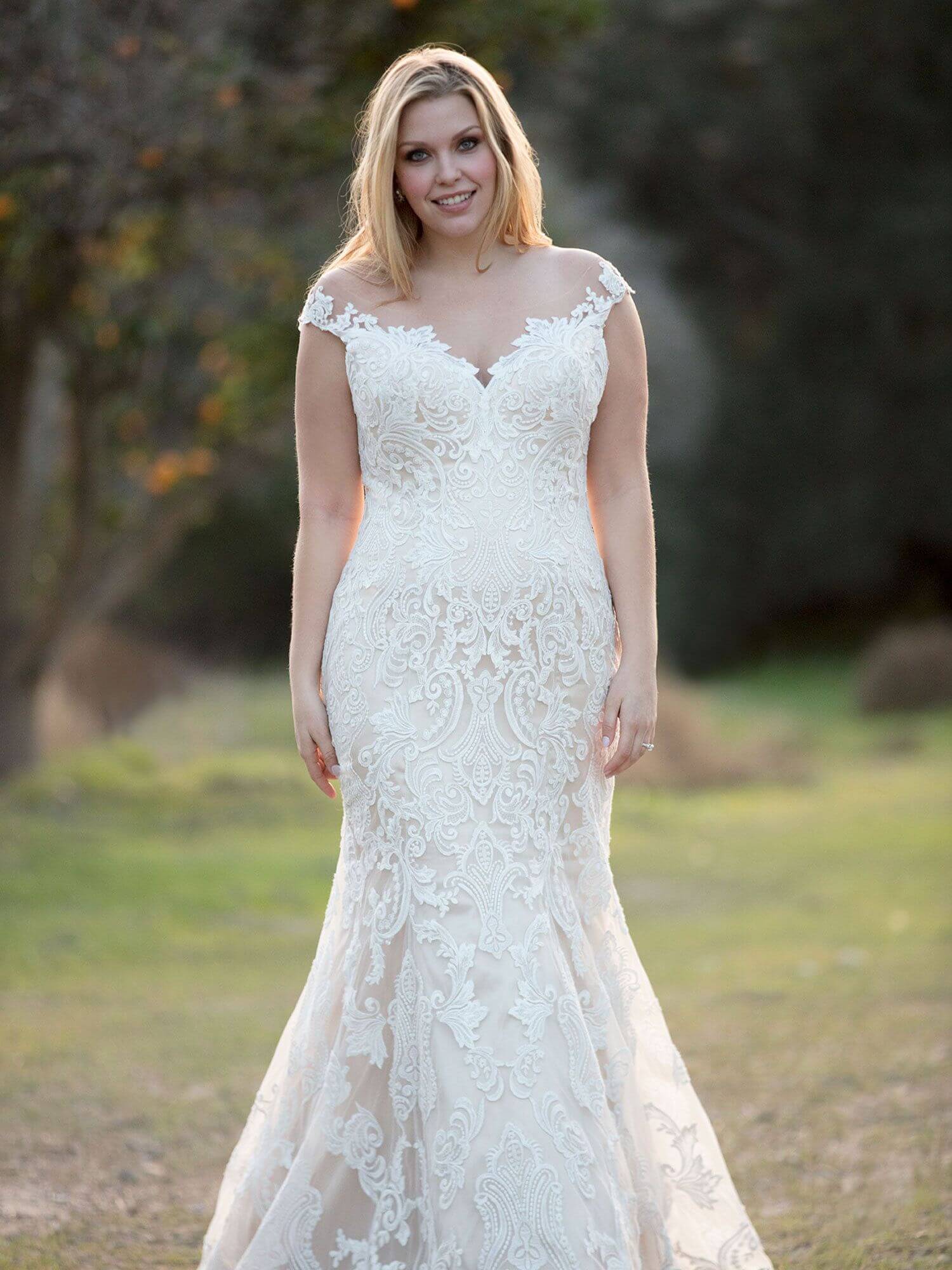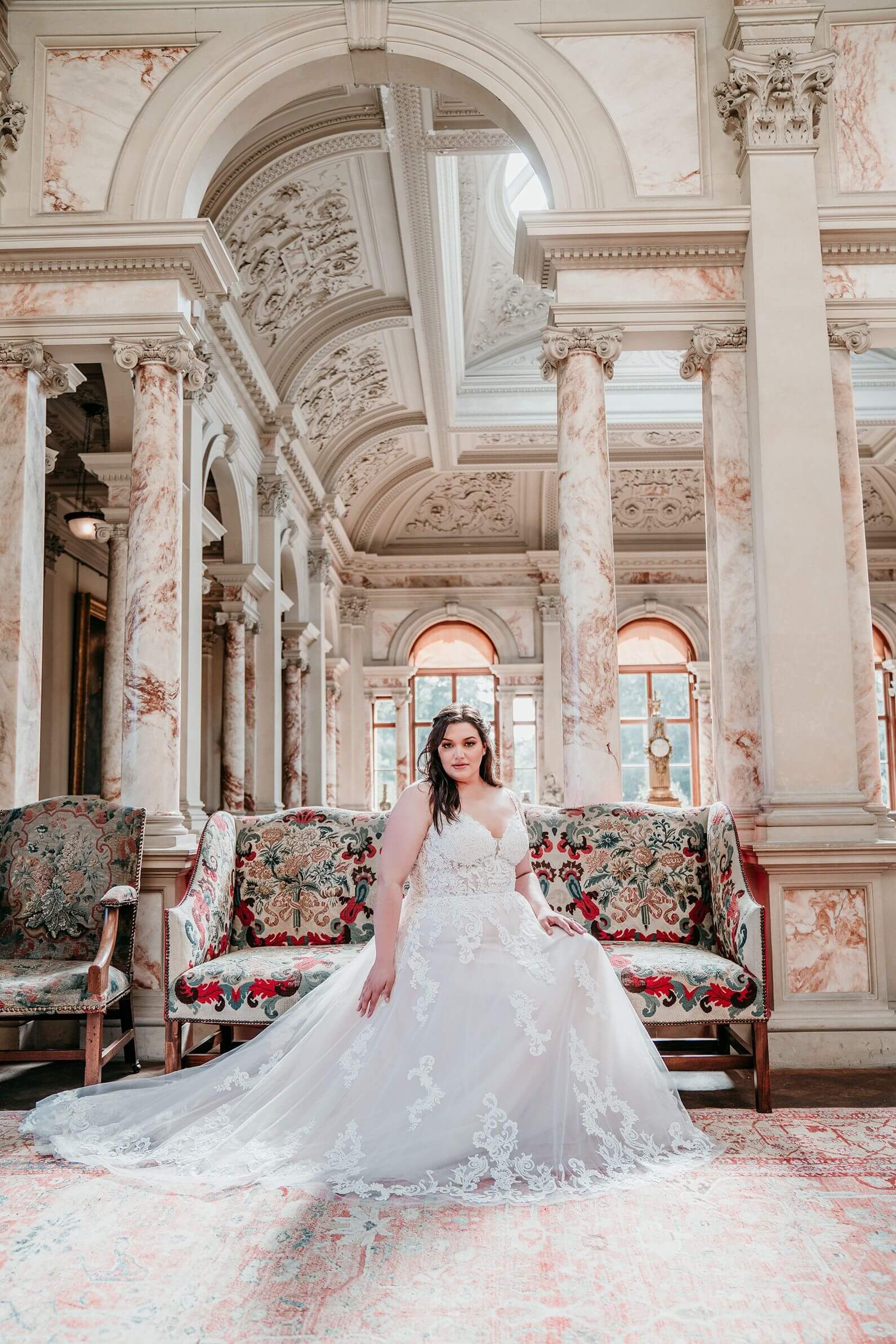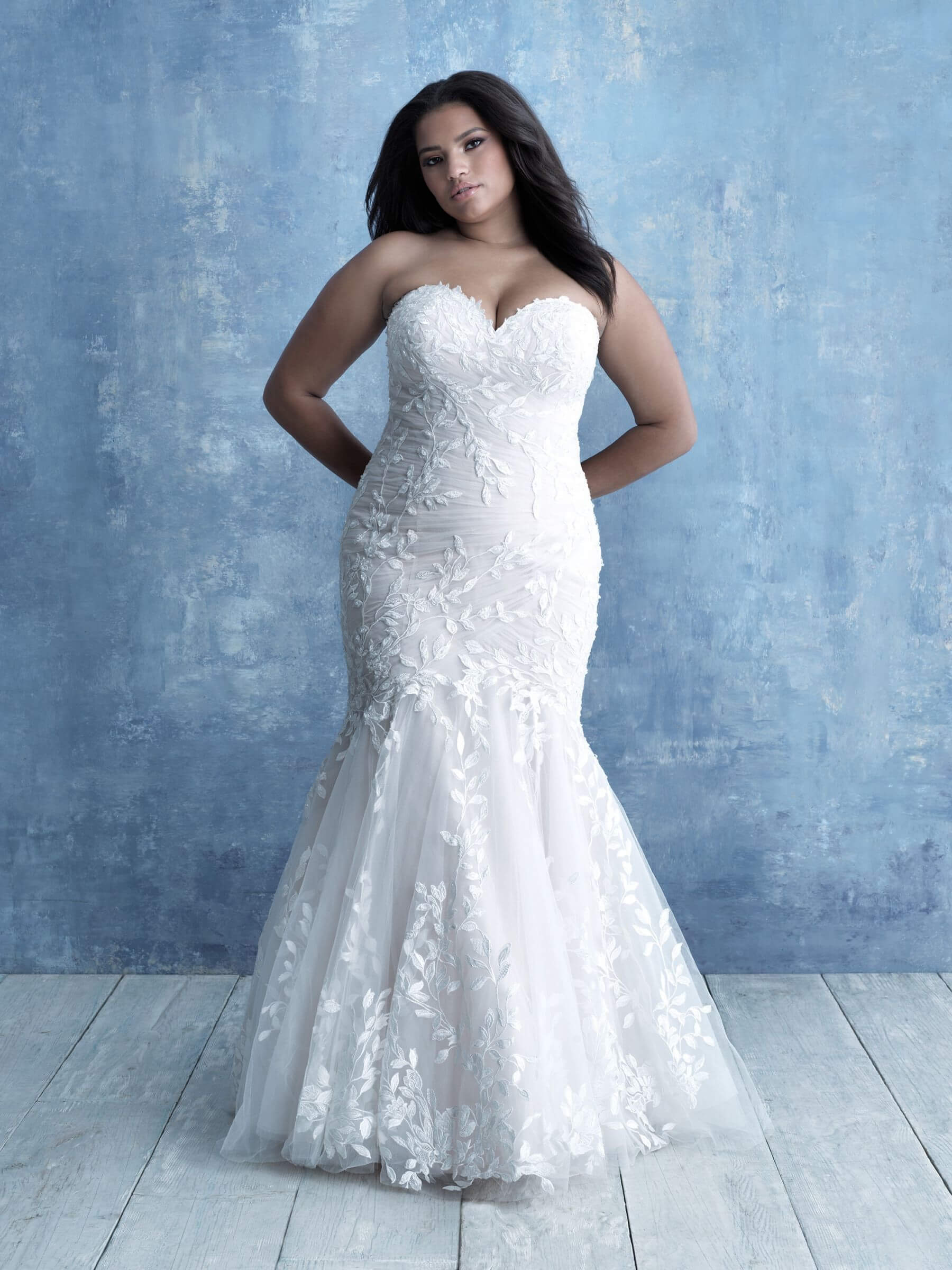 what are you looking for?