Not that we want to toot our own horn (ok, sometimes we do….) but we do think that TWD is pretty fabulous!  So we thought we would let our clients do the talking about Brighton's Premier Bridal Shop.  Here are just some of the rave reviews we have received:
From Our Brides
Kirsten M. 8/18/2020
From setting up the appointment, to finding the perfect dress, TWD made the dress shopping experience perfect! Paige took the time to understand my style and exactly what I was looking for, and all of the stylists I saw that day were incredibly friendly. The owner, Kristy, even stopped by multiple times to see how the appointment went. The store was beautiful, and had a wonderful selection of dresses. I was blown away by how wonderful the entire experience was! I would recommend this store to anyone in search of the perfect dress!
Tori F. 8/13/2020
The White Dress had so many beautiful dresses to choose from, it was honestly hard to narrow it down! With the help of the TWDette, Meg, though I was able to find the perfect dress for me. Meg was so patient with me as I tried on about 15 dress and some of the dresses twice. She listened to what I liked and what I didn't like and made me feel so comfortable. All the employees were very kind and shared in my excitement. Special shout out to the owner Kristy as well for selecting me as one of their wedding dress winners. Overall, I had such a wonderful experience and I can't wait to return when my perfect dress arrives!
Jaymie S. 6/30/2020
The cutest bridal shop ever!! When you walk through the front door it's like bridal heaven. So many dresses to choose from, at all different price points. The way the place is decorated. It makes you feel like this is where you belong! The staff is so, so friendly. They're also super good at their jobs. They listen to you and watch your reactions. From there they're able to pull dresses that they think you'll like. That's exactly what happened to me, and I couldn't be happier. Now I just have to wait until my wedding to wear the dress. I recommend stopping into TWD, you will not be disappointed!
Lindsay K. 6/2/2020
I had the BEST experience at The White Dress! All of the staff were so nice and friendly, but I want to give a special thanks to Danielle. She made the process of dress shopping so easy and stress free. I never once felt pressured or rushed through my shopping experience. Most places try to get you in and out, but she was patient and gave me as much time as I needed. I went in nervous thinking I wouldn't find anything, because I am such a picky person, but they have so MANY options. I ended up loving all the dresses I tried on, and left saying YES to the dress. Thank you to The White Dress!!!
Jennifer M. 2/7/2020
TWD was AMAZING! It was my first bridal shop I research for my dress. I browsed their wonderfully organized website for days leading up to my appointment! All the dresses were named so it was so easy to pass my research along to my dress consultant, Katelyn. She was so patient with me as I tried on dresses I picked, and dresses I did not pick. She was welcoming to my mom, MOH and MIL. I have an appointment scheduled to come back with my bridesmaids to search for their dresses. I have already recommended The White Dress to friends and family and will continue to do so in the future!
Beth K. 12/29/2019
I had been to a few salons and honestly never had fun trying on dresses. I found it all really stressful and not really what I had envisioned when I thought about finding a dress. The White Dress made the dress shopping experience easy from start to finish. Even booking the appointment was fun and informative. I loved the use of the google doc so they could learn more about me and what I was looking for before my appointment. Annie made me feel at ease and comfortable throughout the shopping experience. Then when I found a dress it was celebrated and I knew I made the right choice! They check our process was informative and I just felt that the team at the White Dress goes above and beyond to make brides feel informed, special and celebrated. I'm so grateful for the experience and I bought a beautiful Stella York dress!
Navpreet S. 10/19/2019
I completely loved my experience at TWD! I had been to a different shop in the area and while it was a great experience, I was blown away by my experience at TWD. I loved the adorable set up at the shop, the cute little bays where the brides and their parties could all have some privacy and the amazing staff. I understand the importance of the "little things" being a part of a small business in the area myself and TWD went above and beyond. From sending me a pre-appointment survey so they could know what I was looking for before I even set foot in the store, to having my name on a board to greet me when I walked in, to the owner, Kristy giving me a personal tour of the shop, to my stylist, Meg making sure she understood my venue, my desires and being able to personally bring me a dress that I would end up buying by paying attention and listening to me throughout my appointment, this place is THE BEST! And I never ever felt pressured to buy anything! They even give their brides a cute little bag with a little gift, champagne to celebrate and take your polaroid picture! I highly recommend!
Megan R. 6/28/2019
I cannot say enough good things about my experience at TWD! I had been to SEVERAL shops in both Michigan and Ohio before finding my way to TWD in Brighton. I had an idea of the dress I wanted when I walked in the door, and the ladies there put it right in a room for me but also encouraged me to shop around. The best part to me was that their sample dresses were in slightly larger sizes (12-20) so that I could actually try 99% of the dresses on to see what they would look like rather than just being told that it could be ordered in my size. My stylist Jillian was so friendly and made me feel so comfortable even when I was trying on dresses that were outside my comfort zone. I ended up getting the dress I knew I had wanted all along, and to my delight, it was MUCH cheaper at TWD than at the shop I had originally found it in! We celebrated with a toast and some photos…they even allowed us a few minutes of privacy to FaceTime my sister who was out of state so that SHE could be the one to ask me if I was "saying yes to the dress". Obviously I could go on, but it was without a doubt the best experience . I will be sending everyone I know their way!
Click the circle below to see all of our reviews from The Knot: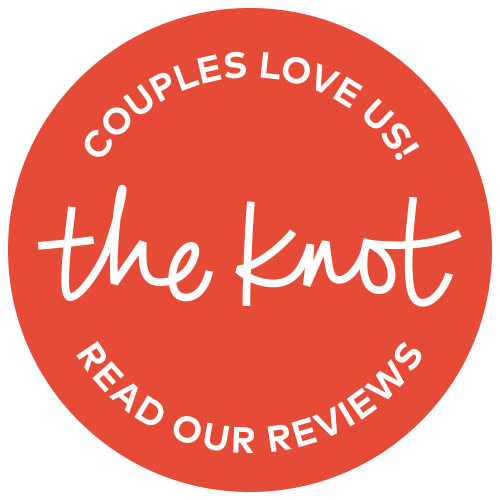 Click the G below to see all of our reviews on Google: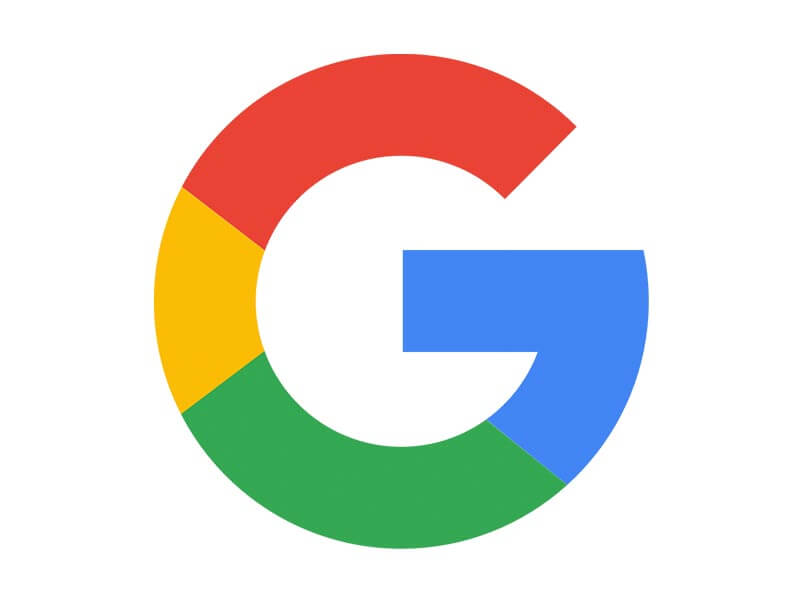 Read all of our
Wedding Gowns Reviews
at