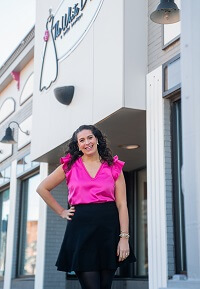 Hi, let's get started finding your perfect dress!
At The White Dress, we think that bridal fashion should be fun…and so should finding your perfect dress!  That's why we've created our online gallery of dresses so you can begin shopping before you even step foot in our door.  Feel free to keep note of any you'd like to try when you visit TWD, so we can show you the dresses in person when you come to our boutique!  And remember, we love to treat every bride to a great bridal experience, so it is best to request your visit in advance!
what are you looking for?
Download our Wedding Dress Appointment Guide!