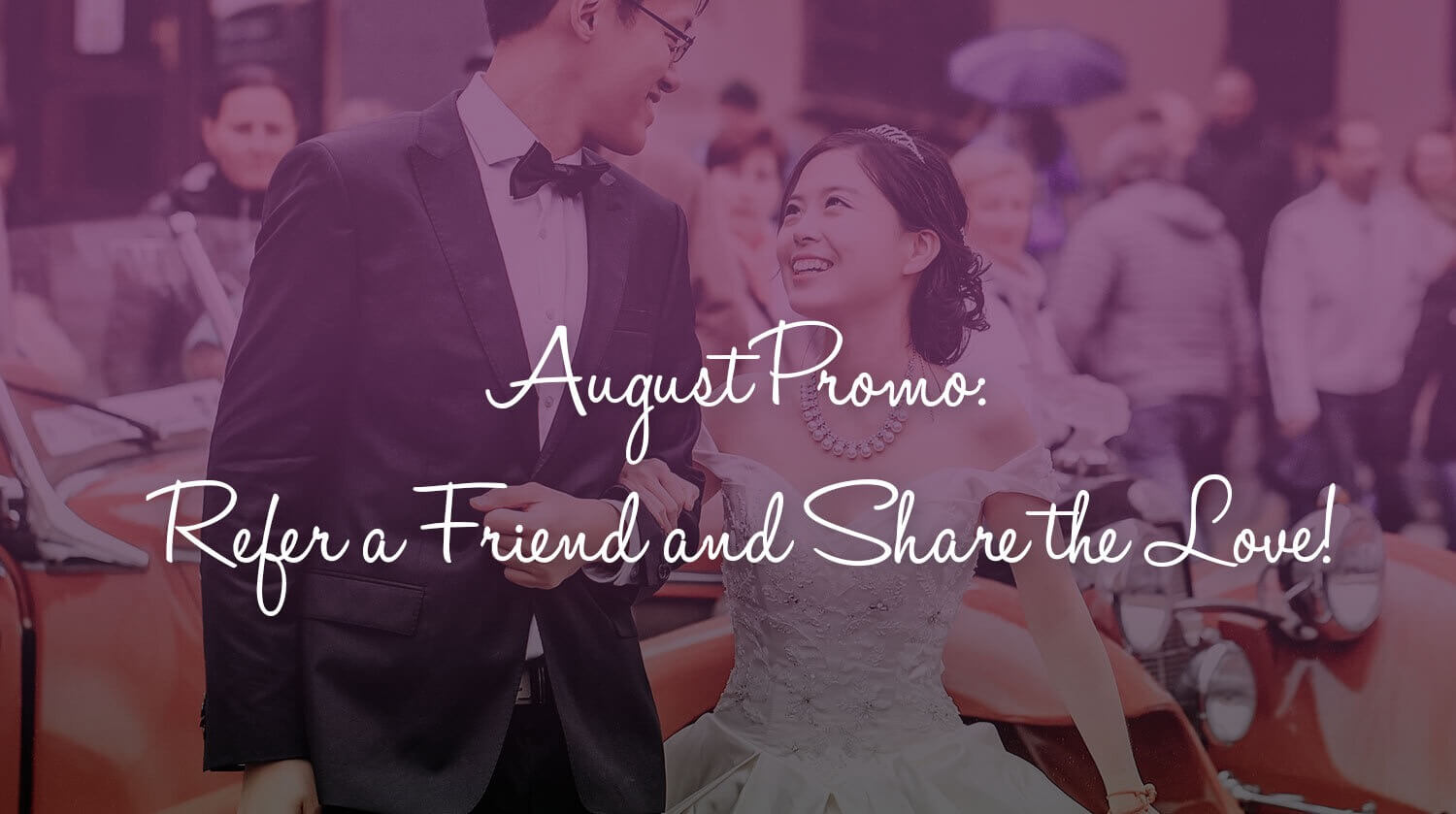 August Promo: Refer a Friend and Share the Love!
For the month of August, we're adding a little something extra to our referral program!
Being in the bridal business is bitter sweet. First we help our brides make one of the most exciting and emotional decisions of their wedding, then we see their faces when their dress finally arrives and they try it on for the first time. But once the fittings are over, the last we see from many of our brides are the joyful pictures on their wedding day. Unlike many other businesses, we're not hoping for repeat customers!
That's why there's nothing we love more than when our brides remember us when their friends are getting married. We've had a long-standing referral program in place, where if one of our brides refers another bride to us, we send them a little gift in the mail. This month, we're extending our referral program to the friends they refer as well!
Our referring brides will still get a gift in the mail, but for this month, if the referred bride says yes to a dress from our store, we will take $100 off her ordered gowns. (Sample sale wedding dresses and off-the-rack gowns are not included in the promotion.) And, to sweeten things a little more, we're also sending both brides our signature T-shirts!
Keep up with us on Instagram and Facebook for more updates!
Want to stay up to date on all our exciting news? Follow us on Instagram and Facebook, where we post updates on each month's special promotions as well as other announcements. We also share the latest posts from our blog, where we cover bridal design trends and the latest collections from our favorite designers. There's something for everyone, whether you're planning a wedding, feeling nostalgic about your big day, or simply love everything bridal. Follow us and don't miss out!