Monthly Archives:
July 2019
You don't have to venture far afield to plan a beautiful destination wedding close to home.
Fall is possibly the best time of year to be in Michigan. The temperature drops just enough to cut through the summer humidity, the leaves turn every shade from pale gold to bright red, and somehow the sky seems to always be a clear and cloudless blue. Combine that with the return of cozy seasonal comfort foods, and for many brides, it's simply the perfect time of year to plan a Michigan wedding.
While Michigan isn't a tourist destination for many people, those of us in the state know how stunning its natural beauty can be—especially at the height of color season. So, if you've always dreamed of a gorgeous getaway weekend wedding, here are a few Michigan destinations that may make your autumn dreams come true.
Northern Michigan: Traverse City, Old Mission Peninsula, Lake Charlevoix, and Michigan Wine Country
For brides looking to head north, Traverse City is an obvious destination. Not only will your guests have plenty of opportunity to enjoy scenic views of Lake Michigan, you also have your pick of wineries to host wedding events, from the bachelor and bachelorette parties, to the rehearsal dinner, to a day-after wine tasting.
Brides and grooms hoping to get married in the cherry capital of the United States have plenty of option to choose from, but here are a couple of the most stunning.
Cathedral Barn
Just as its name sounds, Cathedral Barn combines vaulting church architecture with a rustic barn character for a country chic style that is hard to beat. Even better, it is located in the Historic Barns Park, which offers several other scenic spots for everything you could want for a picture perfect wedding.
Chateau Chantal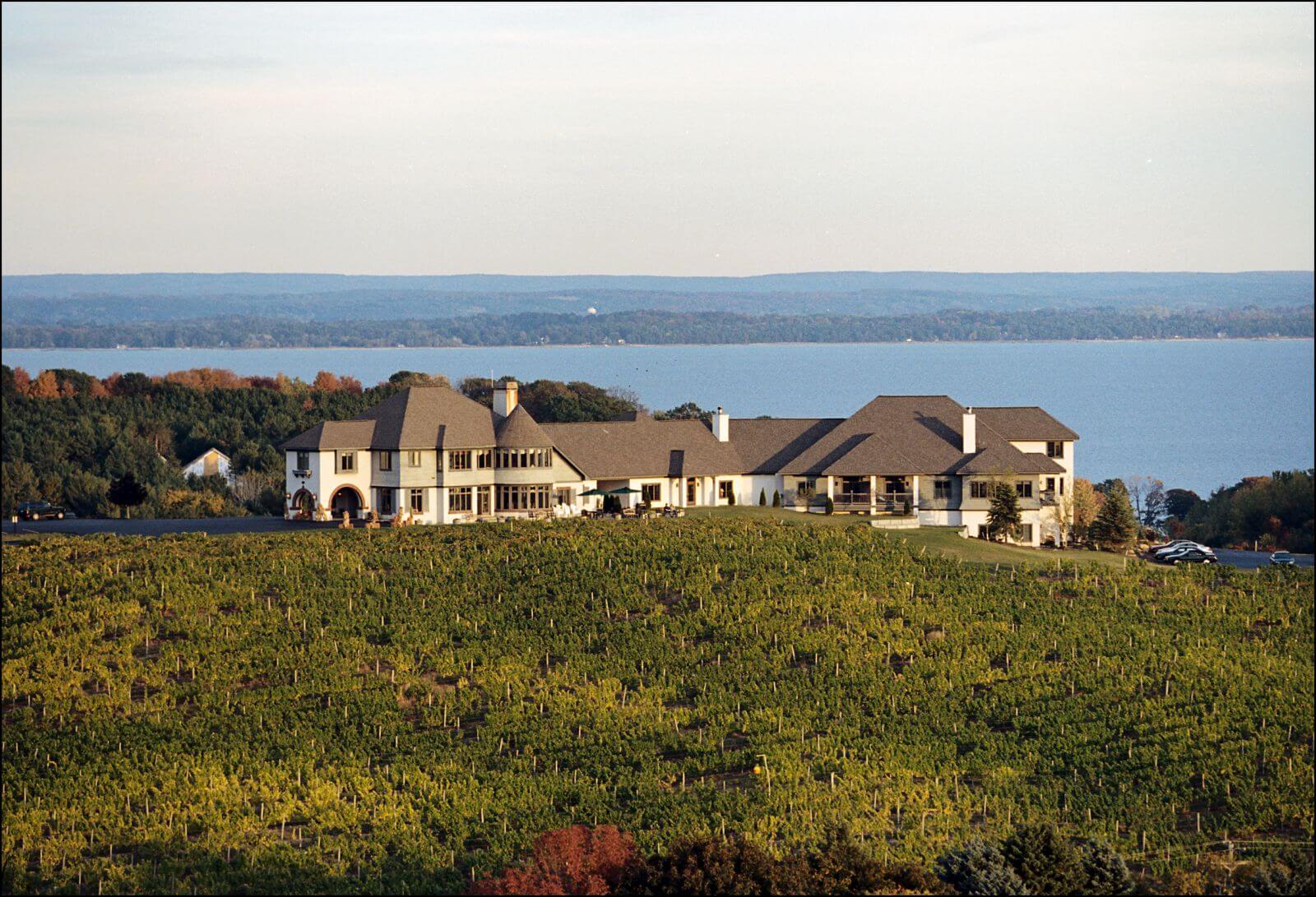 Of course, if you're in Traverse City, you will want to take a drive up Old Mission Peninsula to visit the wineries. Possibly the best known is Chateau Chantal, its stunning vineyards and breathtaking lake views. Even better, they are a special boutique wedding venue for intimate weddings of 42 or less. Or, if you have a larger party in mind, you can use their space to host a bridal shower or champagne brunch.
Castle Farms
Northern Michigan is probably not the place you'd expect to host a castle wedding, but this state is full of surprises. As a wedding venue, Castle Farms is unquestionably one of the most romantic. Built in 1918 as a model dairy farm, its stone barns and castles were based on those found in Normandy, France, and the extensive grounds make it an ideal location for weddings of any size.
Heading to the U.P.: Pictured Rocks, Lake Superior, and Mackinac Island.
Every Michigander knows that "up north" is a relative term, and for many that means the Upper Peninsula. It's a perfect place to head for fall color, but it can also get chilly this time of year, so be prepared to plan a bridal ensemble that includes a warm jacket!
Mackinac Island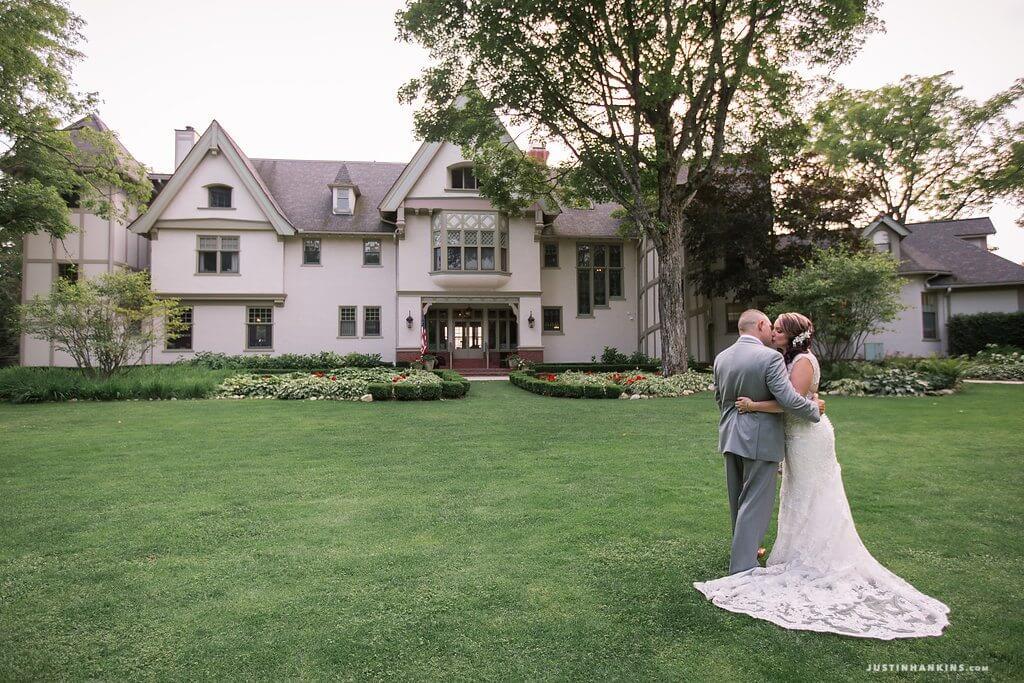 Anyone heading across the bridge will want to stop by the historic Mackinac Island, which is open to visitors until late October. The island offers several stunning wedding venues, with The Inn and Stonecliffe pictured here.
Chapel Rock, Pictured Rocks National Lakeshore, Lake Superior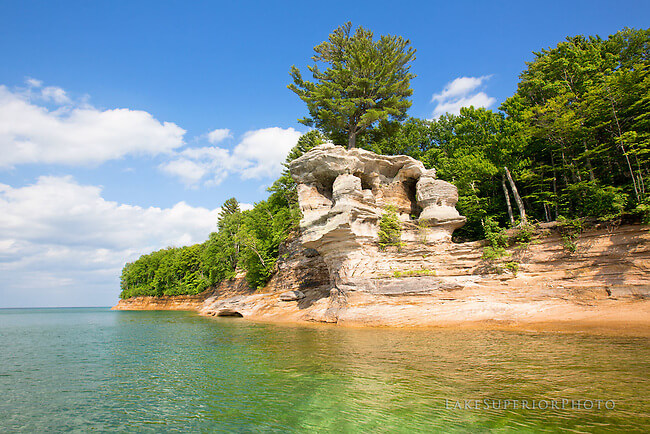 For some couples, the best church is the great outdoors. And there are few places in Michigan more naturally beautiful than Pictured Rocks National Lakeshore. If you've dreamed of a beach wedding, there are some Up North wedding planners who can help you arrange your special day.
West Coast: Grand Rapids, Fall Breweries, and Lighthouses.
Michigan is known for many things, microbreweries among them. Why not plan an Oktoberfest wedding in some of Michigan's western cities most known for their beer culture? Alternatively, plan your pictures to feature gorgeous lighthouses and Michigan dunes against a backdrop of fall color.
The Veranda at Whitcomb, Saint Joseph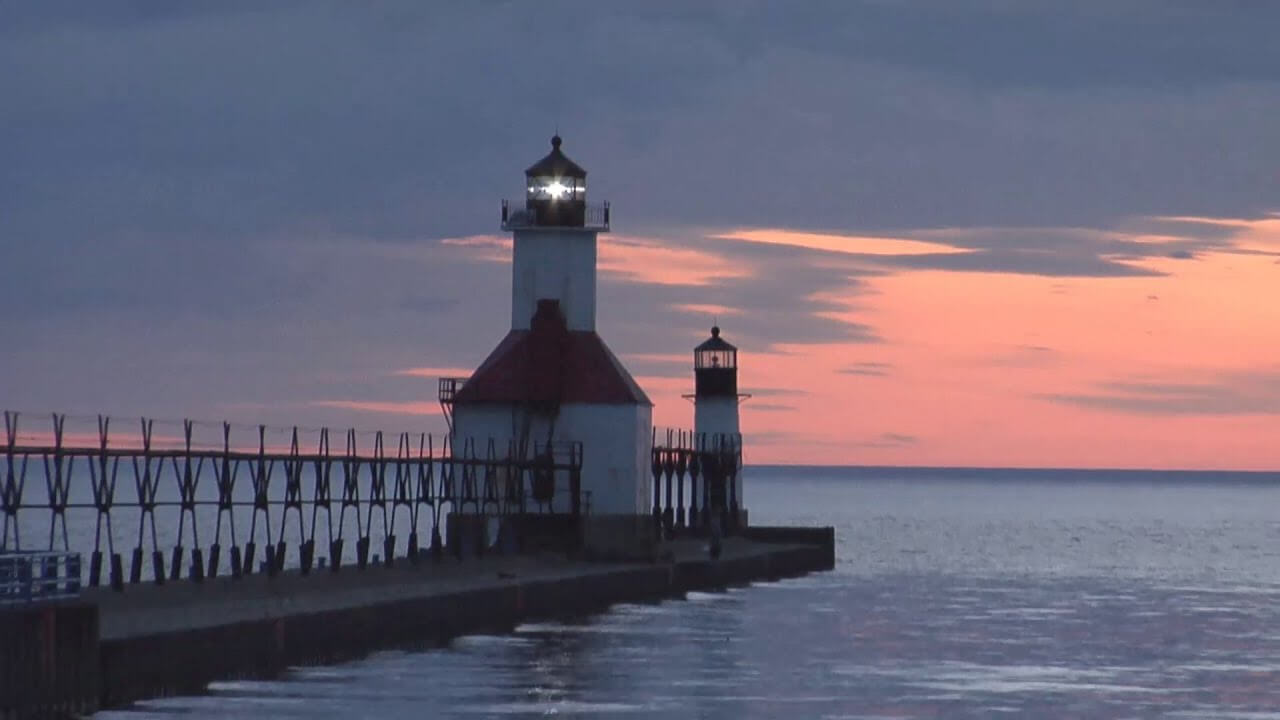 If you've ever wanted to get married on a beach with the picture perfect lighthouse in the background, Saint Joseph has just the spot for you. The lighthouse at Whitcomb looks like it belongs on a post card, and The Veranda at Whitcomb venue can help you arrange your day to perfectly suit your dreams.
Frederik Meijer Gardens & Sculpture Park, Grand Rapids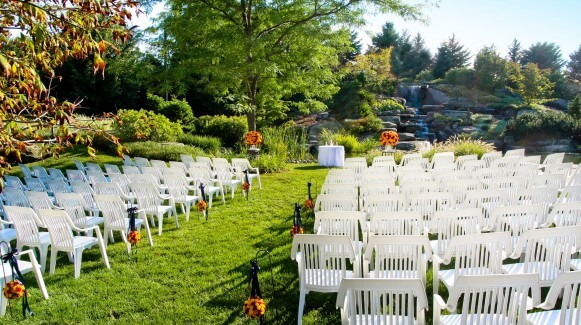 Grand Rapids is home to many stunning wedding venues, and as the recently-crowned "Beer City, USA," it's bound to be an exciting place to plan a wedding. But possibly the most beautiful location in the city is the Meijer Gardens & Sculpture Park. With several location to choose from, you can plan a wedding of any size.
Southeast Michigan: There's no place like home.
Of course, our own corner of Michigan is also a perfect spot for a wedding, as we covered in our previous post about Southeast Michigan wedding venues. From the glitz and glam of Detroit to the beautiful barn locations around Ann Arbor, there are more plenty of gorgeous venues to choose from, no matter your wedding style.
And when you've found your dream venue, we hope your next destination is our boutique to find the perfect dress to match. Whether you're planning for a crisp and clear fall day, or a sultry Indian summer, we can find the gown to match.
From Brighton to Ann Arbor to Detroit, don't miss these gorgeous venues for Michigan brides.
There are so many details that go into planning a wedding, and while the dress is certainly the highlight for most brides, the venue provides the backdrop that sets the tone and style for the whole day. Bridal magazines are full of glossy pictures of event venues that range from luxe and formal to whimsically casual. But if you thought you had to make a trip to some outlandish destination to find the venue of your dreams, Michigan might just surprise you.
We frequently ask our brides where they plan to have their ceremony and reception, because their answer will affect what dress they choose for their big day. Here are a few of the top local choices we hear from our brides here in Southeast Michigan.
1. Brewery Becker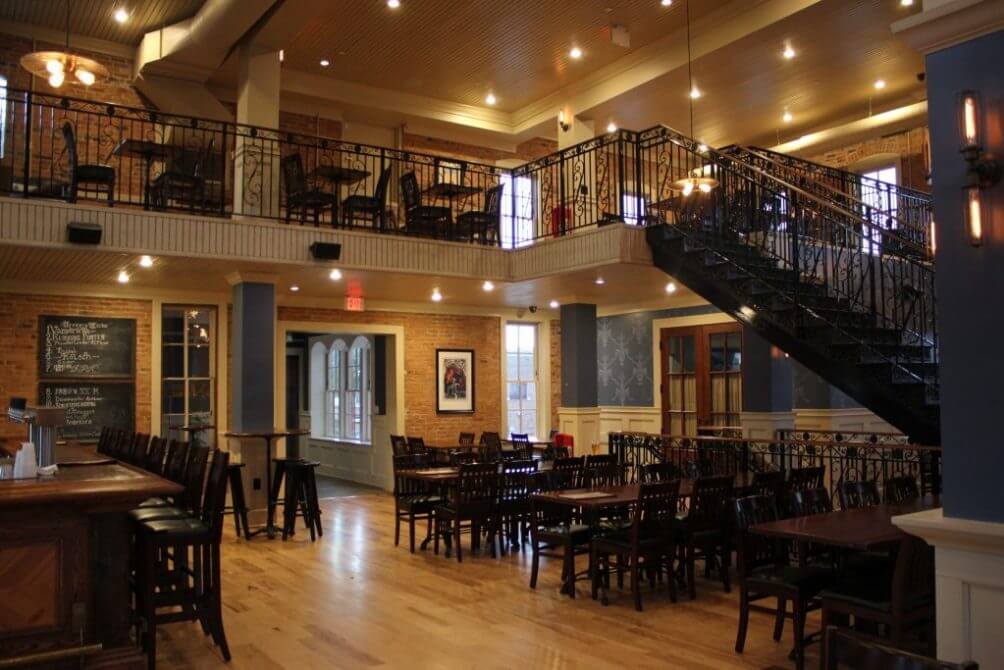 With a rustic chic feel, Brewery Becker is the perfect reception venue for any beer-loving couple. Located in downtown Brighton, MI, it's sure to be a popular choice with your guests. While the event space is limited, the rates are very affordable, leaving more room in your budget for a band!
2. Cobblestone Farm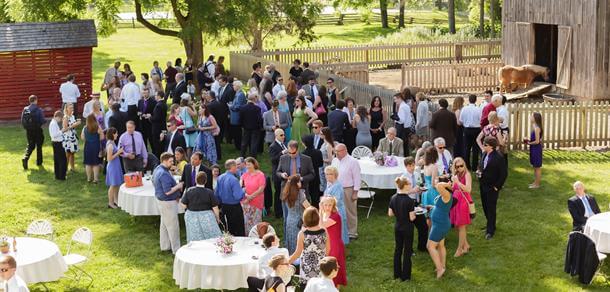 Cobblestone Farm is another venue that offers the perfect blend of country elegance. Run by Ann Arbor's Parks and Recreation department, it is available for events throughout the year and can hold up to 220 guests.
3. Dearborn Inn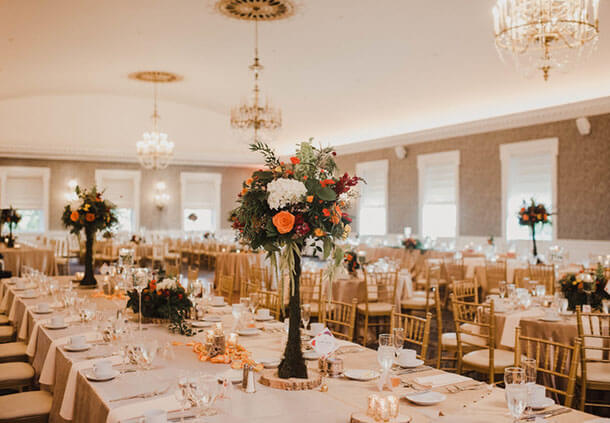 Run by Marriot, the Dearborn Inn is a wonderful choice for brides who want to choose a classic ballroom for their wedding reception. With special room rates for wedding guests, it is a convenient choice for those who have a long distance to travel, or who want to enjoy themselves without worrying about the drive home.
4. Grosse Pointe War Memorial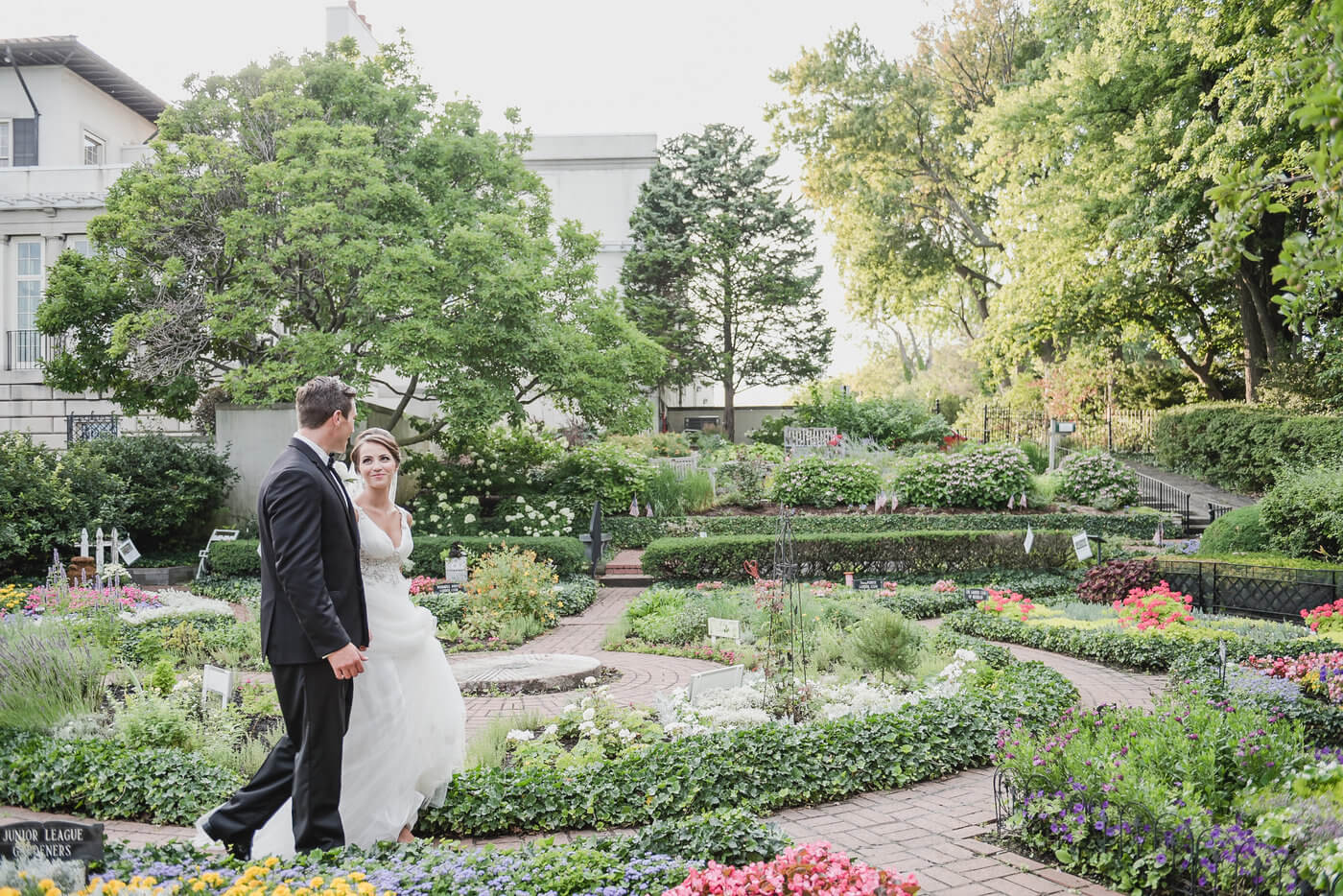 If you're dreaming of a beautiful garden wedding at an elegant and historic venue, the Grosse Point War Memorial is a stunning choice. Located on the gorgeous Alger estate and feature lakefront views, this venue is a perfect choice for ceremony, reception, and pictures.
5. The Henry Ford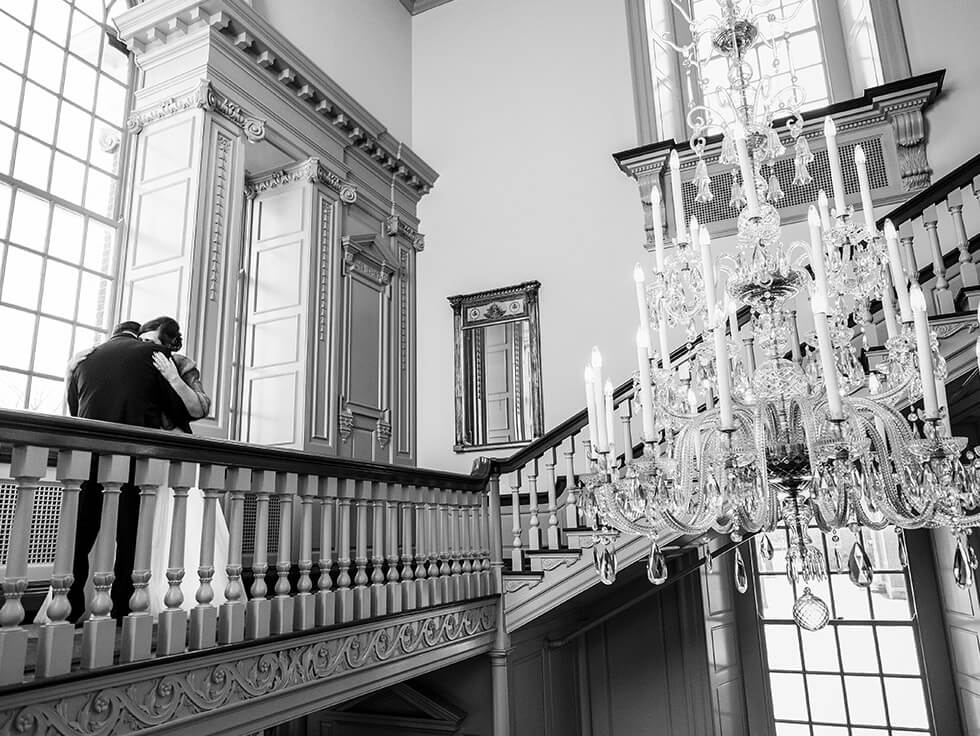 Speaking of historic, nothing evokes Michigan history quite like The Henry Ford and Greenfield Village. With a choice of three different venues—The Henry Ford Museum of Innovation for lovers of classic automobiles and invention, Greenfield Village for history buffs, and Lovett hall for those who prefer grand ballrooms—this location has an option for every bride.
6. Howell Opera House

Built in 1881, the Howell Opera House is a truly timeless choice. The first floor, which has been recently renovated, can hold up to 150 wedding guests. With several options available for rent, you will have plenty of space for guests, music, and dancing.
7. Inn at St. Johns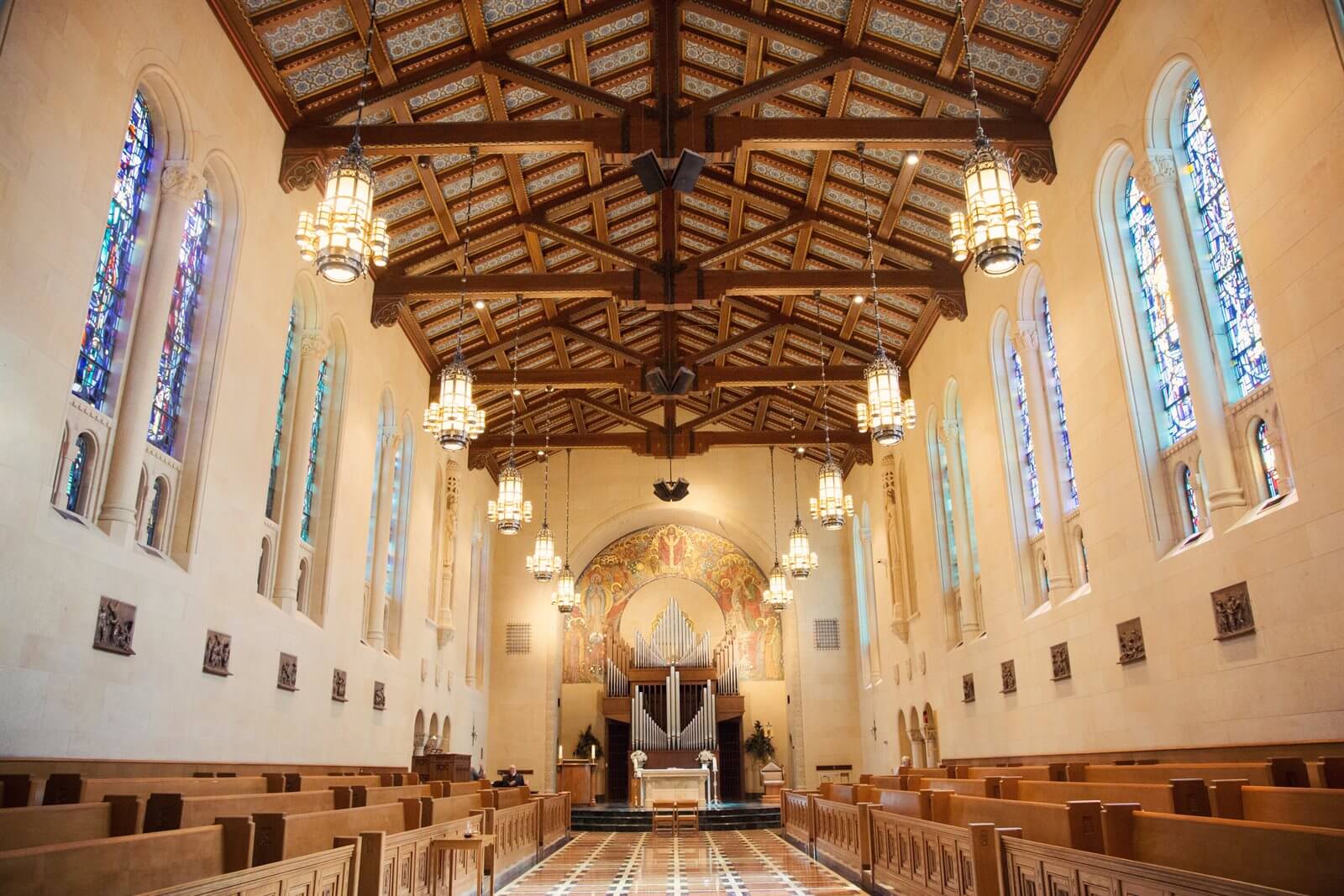 Located just north of Plymouth, MI, the Inn at St. John's is a beautiful venue adjacent to the Catholic chapel of St. John's. It's an ideal choice for anyone who wants a church wedding with a reception ballroom and guest lodging nearby. It even offers special packages for couples looking for a Friday wedding!
8. Lazy J Ranch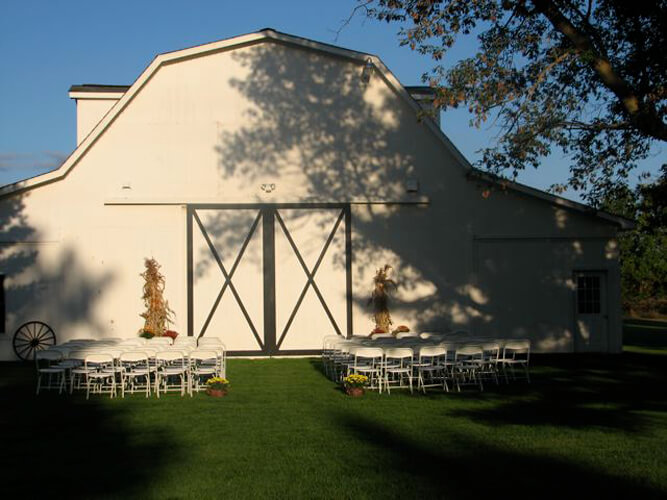 Are you planning a country theme for your wedding? Take a look at the Lazy J Ranch. With a homey, back woods vibe, it's the perfect spot for an easy going wedding where even the bride can kick back and just have fun. Additional rental options include hayrides, which makes it an especially good choice for family-friendly affairs.
9. Misty Farms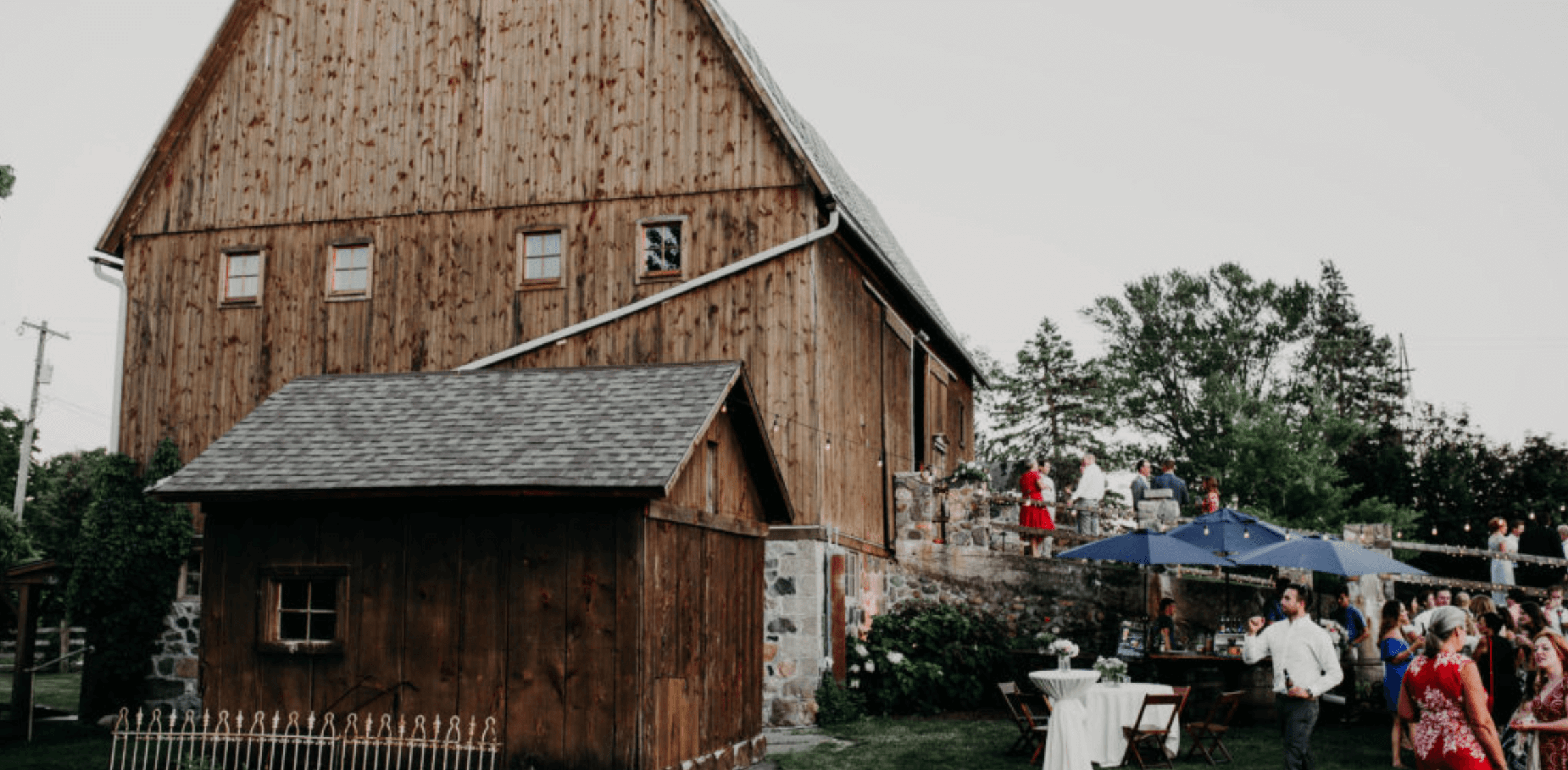 Just six miles outside of downtown Ann Arbor, the Misty Farms venue features historic barns, pastoral countryside, and a gorgeous pond. With room in the barn for up to 130 guests, and a tent option that can accommodate 250, it has the flexibility to hold large and small weddings alike.
10. Mt. Brighton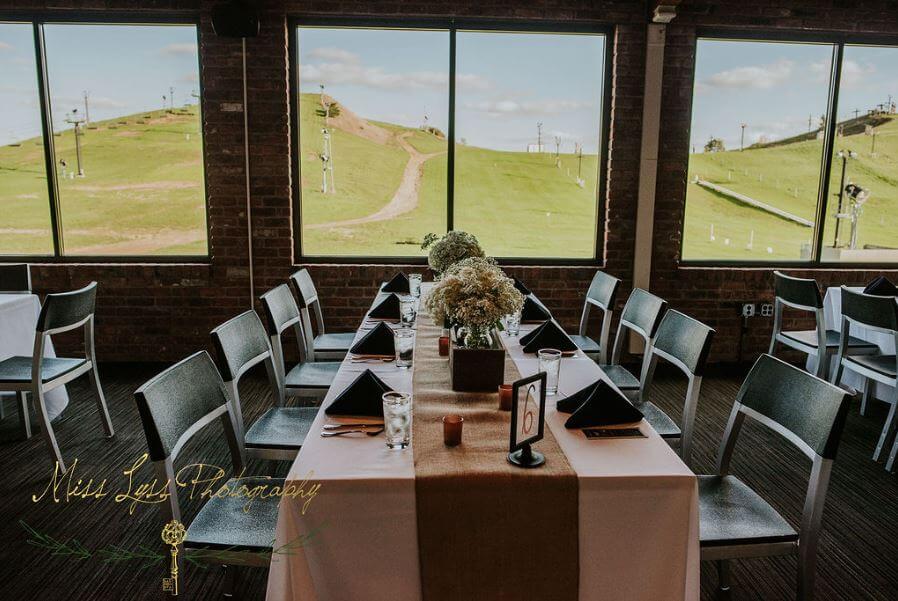 We always love a chance to call attention to one of our own local venues, and there are few spots better suited for Brighton brides that Mt Brighton itself. With sweeping views of golf courses and ski slopes, it's a perfect all-seasons spot for anyone who wants a venue with a view.
11. Noah's Event Center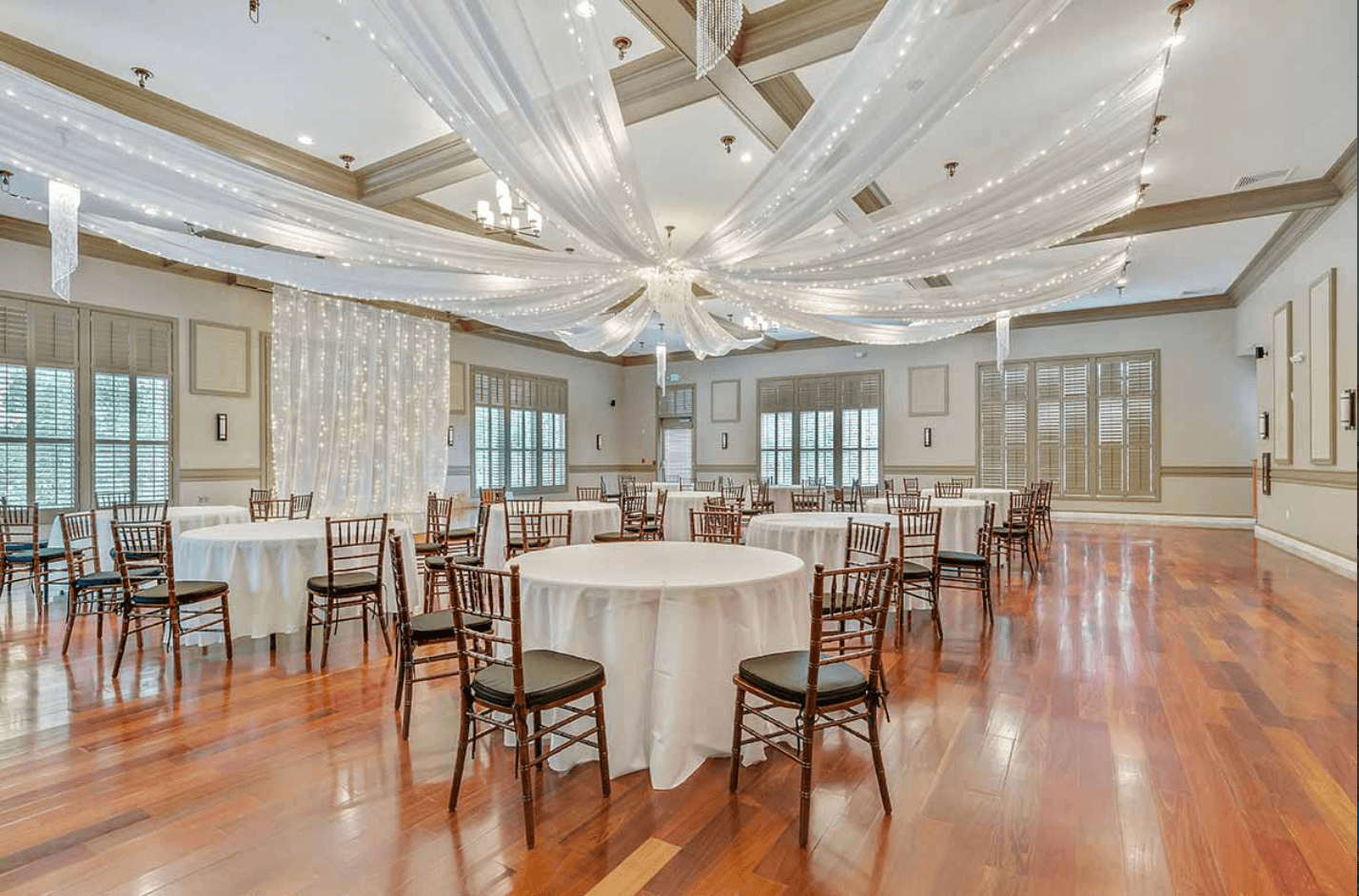 With venues in both Auburn Hills and Southfield, Noah's Event Center features elegant, modern spaces with plenty of room for large wedding events and a complete array of all the audiovisual essentials you might need for your event.
12. Planterra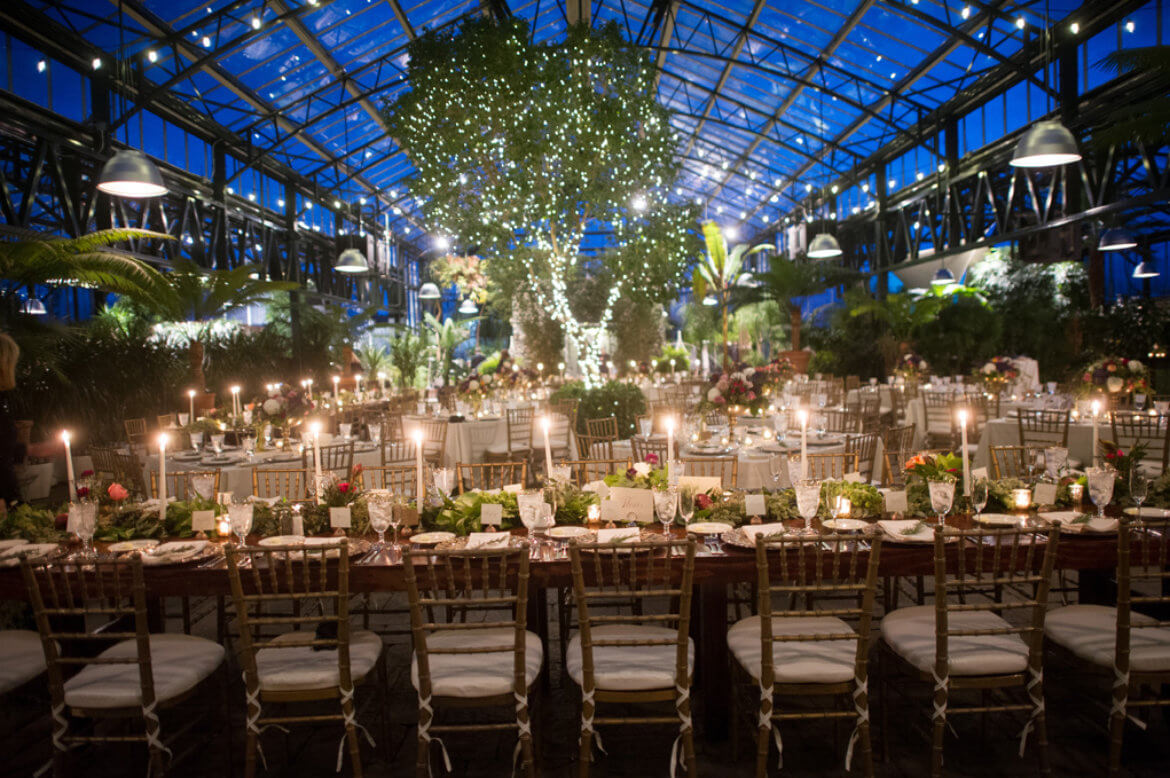 If you've ever dreamed of getting married surrounded by the lush interior gardens of a gorgeous glass conservatory, Planterra is the venue that can make that fantasy come true. The greenhouses are available year round, which means you could be married surrounded by trees and flowers while snow falls softly outside.
13. The Meeting House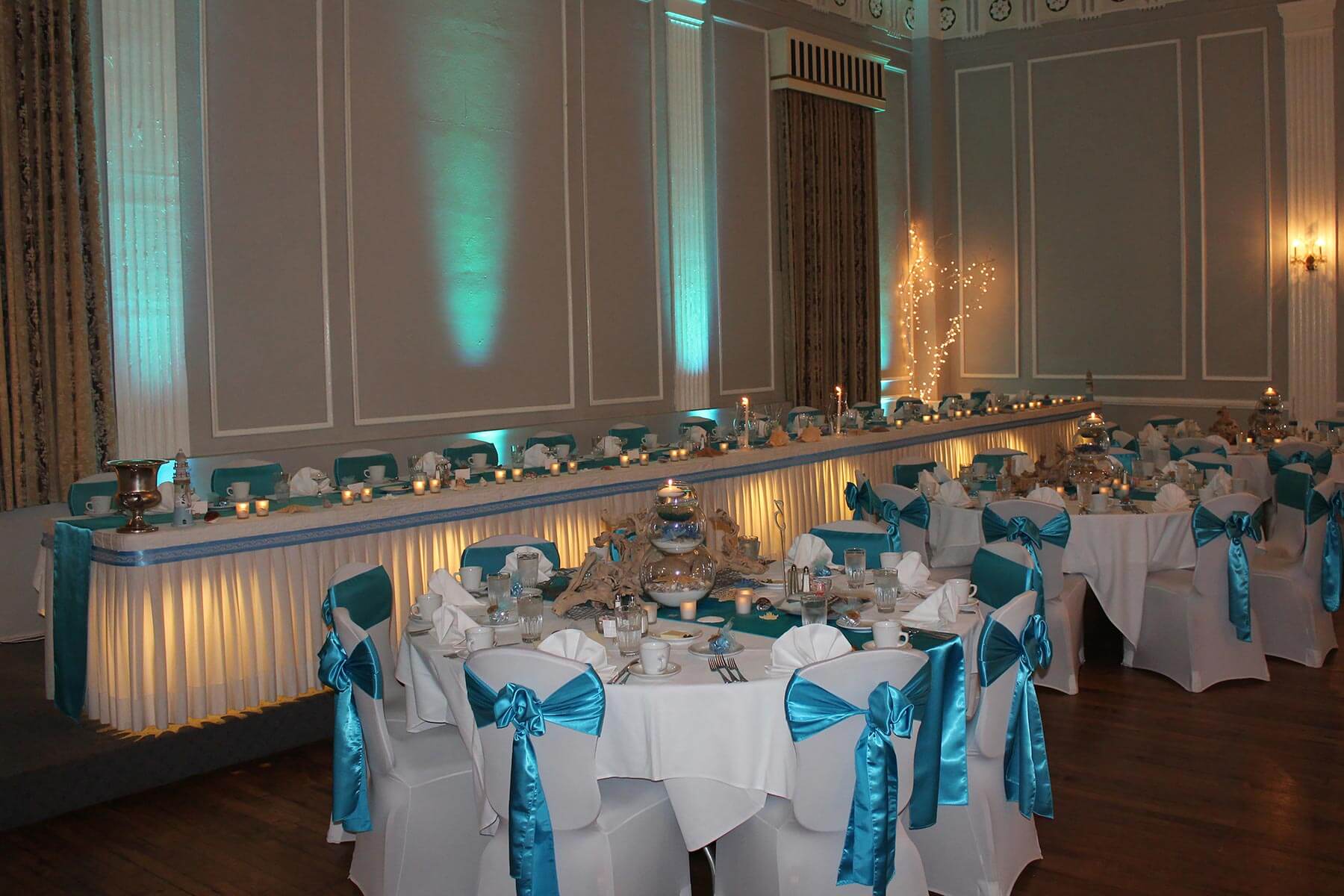 If you're planning a large wedding with everyone you could possibly invite in attendance, The Meeting House in downtown Plymouth, MI offers a ballroom that can hold up to 300 guests. Family owned and operated since 1961, they've been a top pick of Michigan brides for decades. Why not carry on the tradition?
14. Vinology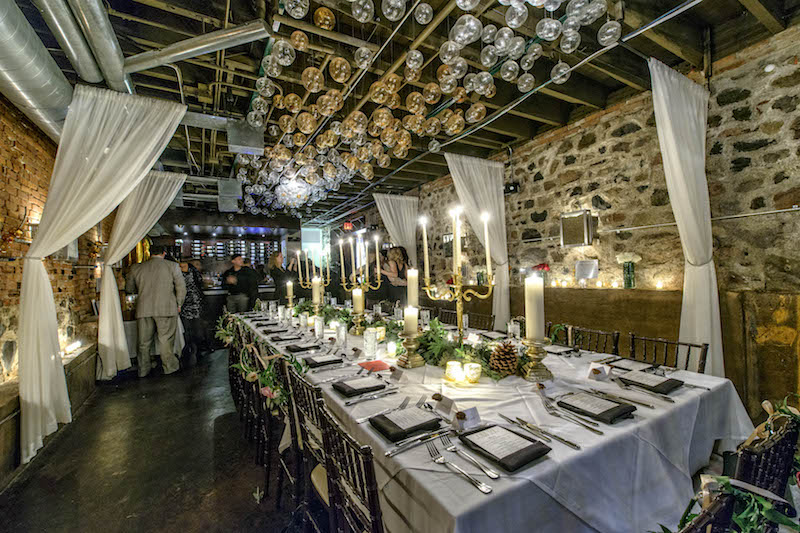 On the other hand, if you're planning a small ceremony with just your closest friends and family, Vinology in downtown Ann Arbor might be just the space. You can rent individual rooms with a capacity of 16–60 guests, or the entire restaurant for up to 130 people. Or, if that's not enough space, why not book a room for your rehearsal dinner?
15. Waldenwoods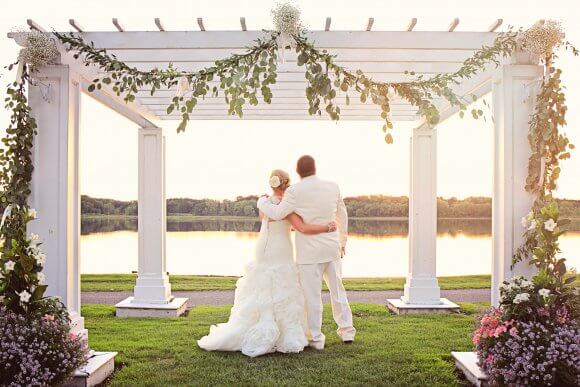 Do you want your wedding day to be a picturesque escape from the hustle and bustle of city life? Walenwoods offers a complete retreat. Located on 400 acres of rolling countryside and featuring a private, spring-fed lake, your guests can stay overnight in one of the lodge houses all while enjoying any number of outdoor activities from swimming to boating to golf.
16. Zingerman's Cornman Farms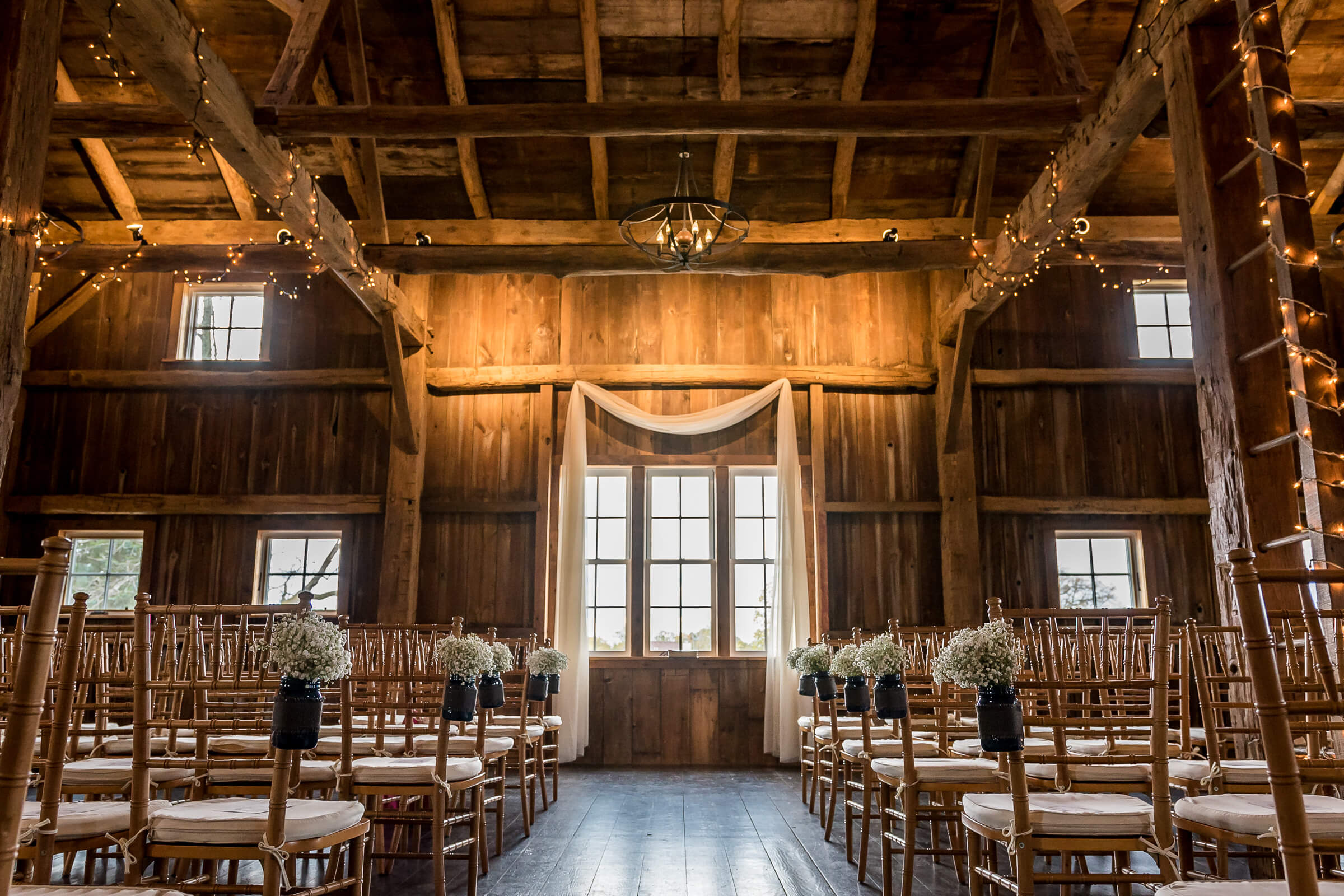 For an intimate farm wedding, Zingerman's Cornman Farms provides a venue oozing with rustic charm. From the 1834 Greek Revival Farmhouse to the goat parlor where guests can enjoy the farm animals, a wedding at Cornman Farms will provide charming photo opportunities for the wedding couple and a memorable day for all who attend.
Michigan wedding venues have a charm and class all of their own.
Truly, Michigan has wedding venues that can rival the best of their class all over the country, and with price points to match any budget. Whether you've been dreaming of a country barn wedding or a ritzy venue that recalls Detroit's golden days, you will not be short of options.
And, once you've chosen your perfect venue, come to us to find the perfect dress to match. From a flowing, romantic sheath dress to the princess ball gown of your dreams, we have just the style for you.