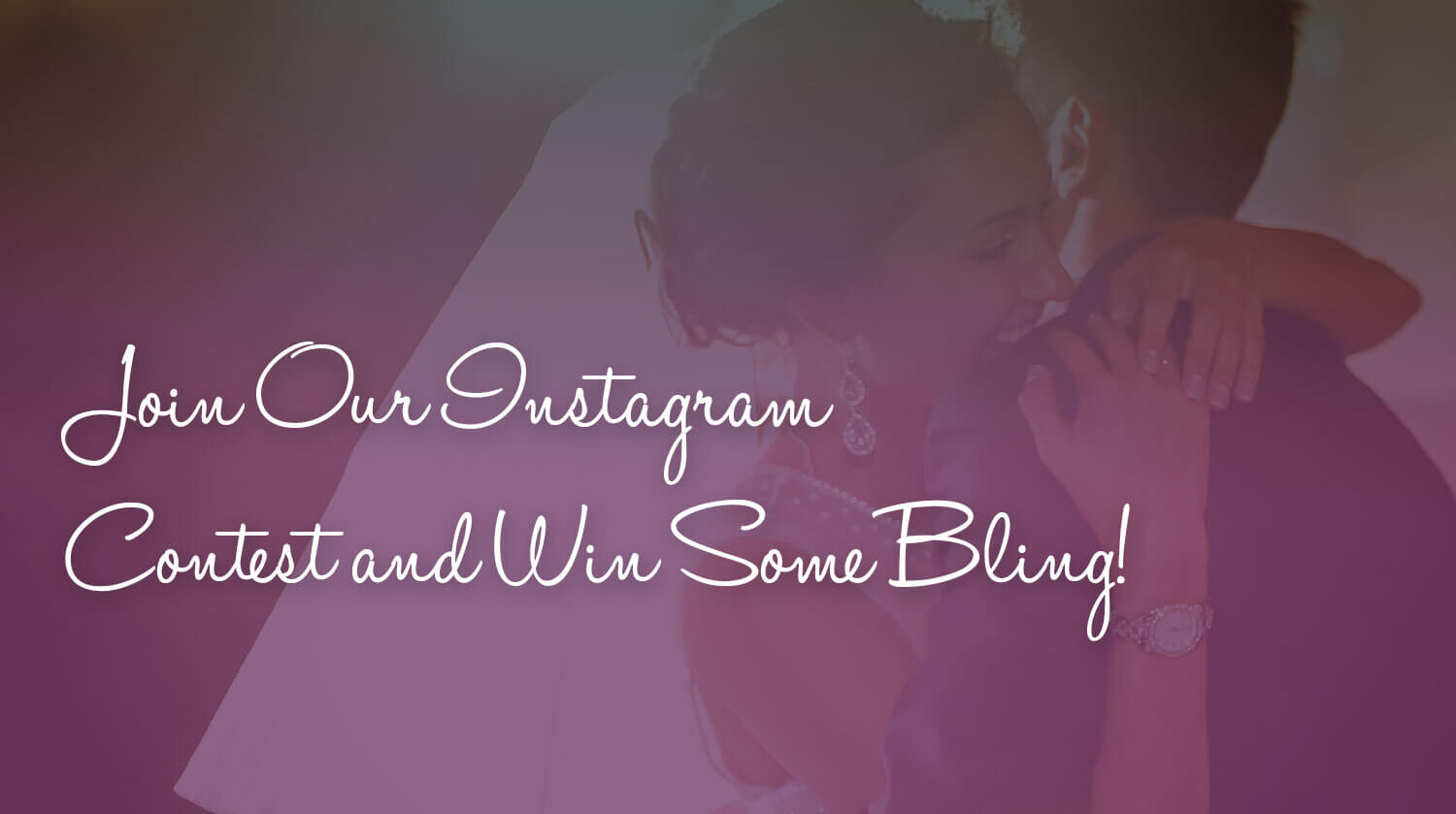 Join Our Instagram Contest and Win Some Bling!
There's nothing we love more than a little free sparkle.
You just got engaged, and that means you're sporting a shiny new ring. Congratulations!
If you're anything like us, that new bit of bling is making you want more. You're probably already thinking about what jewelry you want to wear for your wedding, but maybe you're also just keen for something to match your ring. Or maybe you're just thirsty for more sparkle. (We wouldn't blame you!)
Well, we hear you loud and clear. That's why we're offering a new special this month: a chance to win a piece of jewelry from Olive + Piper! These pieces are great for making a statement, and are sure to add some extra shine to your look.
Not only that, but one grand prize winner will get a free private wedding dress appointment at our store. This means we'll book the whole store for your visit so that you can bring a larger party to your appointment. Interested? Here are the details.
How can you win?
The rules are simple. To enter, you must follow us on Instagram, and then leave a comment on our contest announcement post telling us the date you got engaged. You can also tag a friend who recently got engaged to enter the contest on their behalf!
For more entries, you can also like our post and DM us an engagement photo with your fiancé. Each of these gets you one entry, so if you like our post, leave a comment, and send us a pic in our DMs, you can get a max of three entries to the competition.
When are winners announced?
We'll be sending the winners of our jewelry giveaway a DM on each Tuesday in January. If you win a free jewelry item, you can choose your piece from everything we have in stock here at TWD from our Olive + Piper collection. We will mail it to your address, unless you would like to come in and pick it up at our store.
Our final winner will be announced on Tuesday, February 2nd. We'll be pooling all entries together, then drawing one name for a private wedding dress appointment. Our private appointments let brides bring up to eight guests, so if you simply can't imagine picking out your dress without family and friends present, this is a great opportunity for you.
You can enter at any time before February 2nd to win, so don't miss out!
Interested in booking an appointment?
Even if you don't win our grand prize, you can still book an appointment at our boutique! The White Dress is taking appointments for groups of three, meaning the bride and two guests. While we do require everyone to wear masks and do not allow brides to browse our gown selection in-store, our bridal stylists know our selection well, and can work with you to find the dress of your dreams.
Brides can also look at our online catalog to see what dresses we have in-store, and can even request sample gowns from our designers if they have a particular dress they want to try on.
And as always, we are here to answer any questions you may have about our selection, and we hope to see you in our boutique soon!