Best Bridal Dresses by Venue for 2022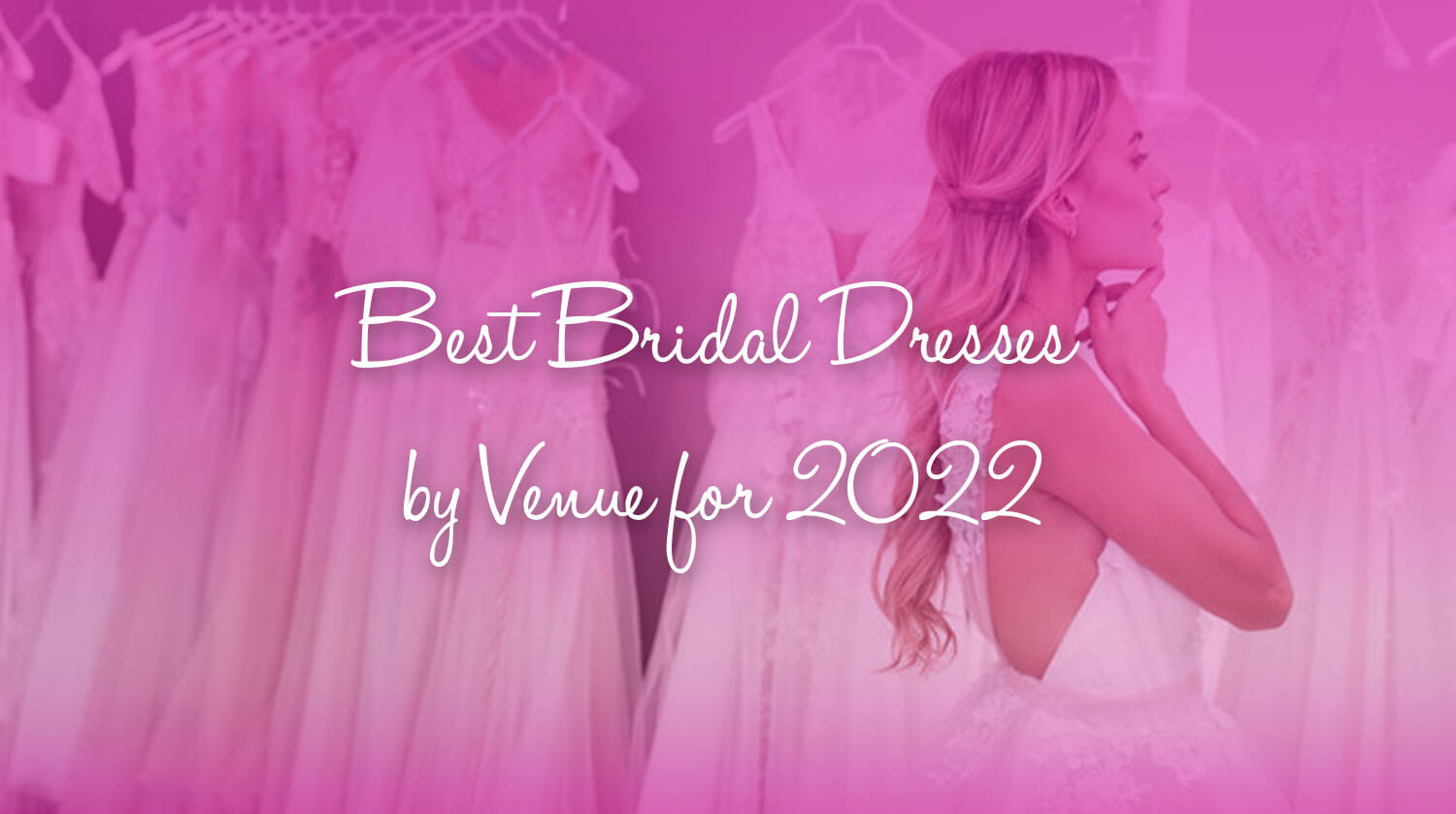 Your bridal venue has a big impact on the dress you choose.
For most brides, the two biggest decisions they must make in the immediate aftermath of their engagement are their dress and their venue. Given that the demand for beautiful event spaces means booking at least a full year in advance, most brides begin wedding dress shopping after their venue has already been chosen.
This is actually a huge advantage, because some wedding dresses work better than others at different venues. For instance, a voluminous ballgown might not be the best choice for a beach, and a lacy boho dress might not fit a ballroom.
So, if you've found the venue of your dreams and are looking for the perfect dress to match, here's what to take into account.
Chapel: Long sleeves, long trains, and traditional styles.
If you're having your wedding ceremony in a church or other religious location, you may want to check to see if they have any guidelines. Even beyond religious considerations, many brides like having a more traditional look for their gown if they're getting married in a church. After all, both Kate Middleton and Meghan Markle got married in long-sleeved gowns.
Our picks: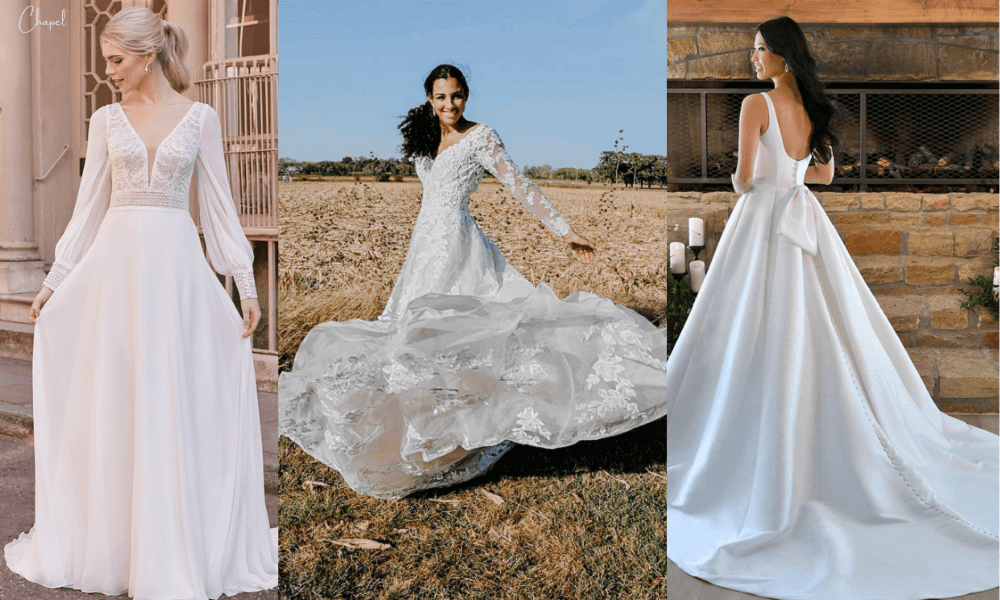 Ballroom: Big, bold, and princess-perfect.
For brides who have chosen a grand ballroom for their ceremony, be sure to pick a dress that can hold its own. Now is not the time for simplicity—it's time to be dramatic! Think sparkly ballgowns and voluminous trumpet silhouettes, and get ready to stop the show!
Our picks: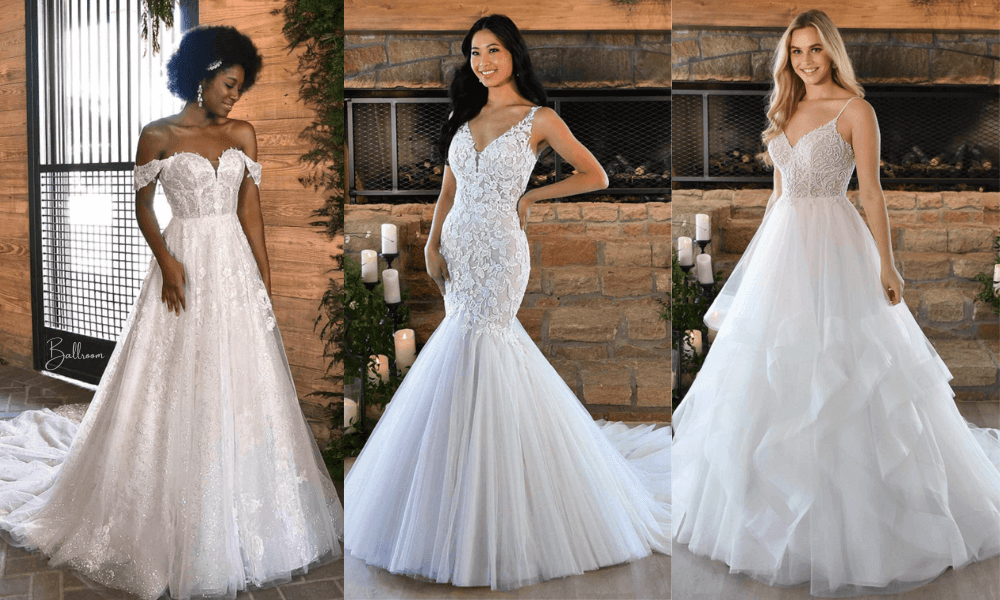 Garden: Lace, flowers, and boho gowns.
Gardens are a beautiful, romantic location for a wedding, but they can also be hot on a sunny day, and even some well-placed shade won't save you from the humidity of a Michigan summer. For these venues, keep your dress as weightless as possible, and consider carrying the garden theme through the design by choosing lace florals.
Our picks: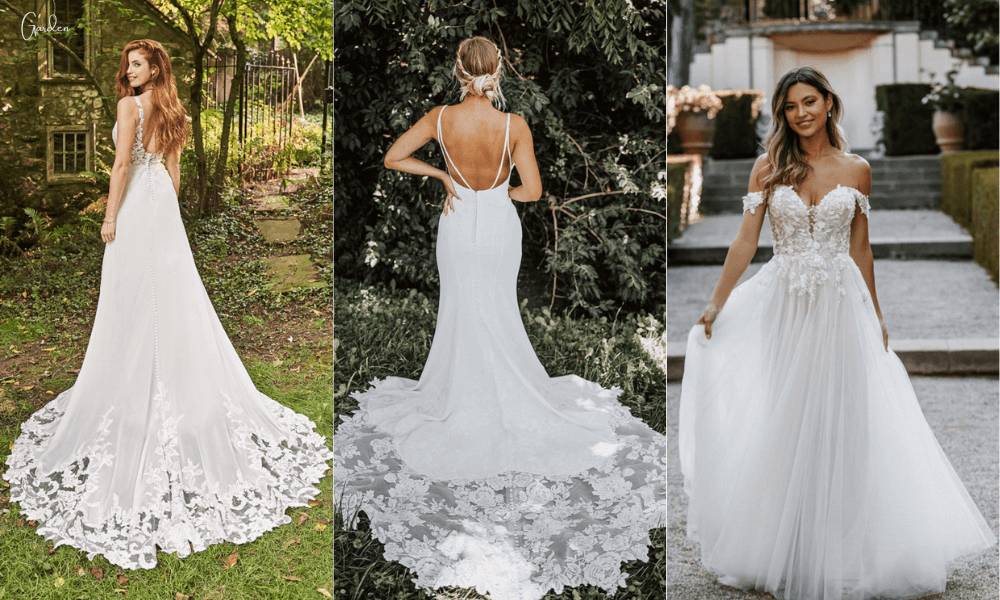 Beach: Breezy, beautiful boho.
Michiganders know that our beaches are both beautiful and underrated, which is why they make a perfect choice for (not too far) destination weddings. The one catch is that, unlike the sunny beaches of California or Florida, Michigan weather can be temperamental, windy, and (depending on the time of year) cold. Consider the usual weather for your time of year, and avoid tight-fitting gowns that will make it difficult to walk across sand.
Our picks: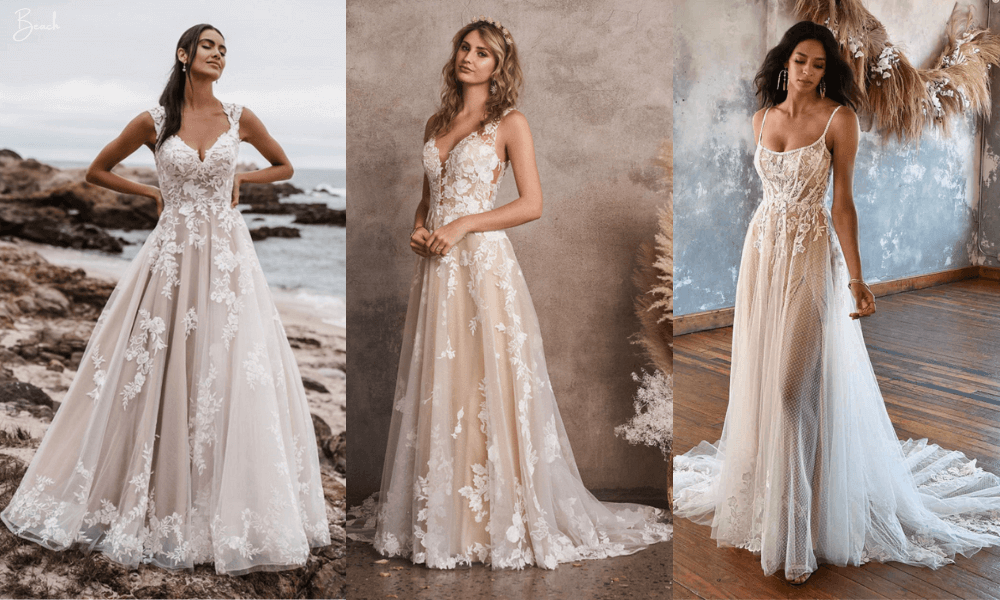 Barn: Vintage chic and rustic elegance.
The popularity of barn weddings in Michigan is still running strong, and for good reason. The lofted ceilings create a cavernous space that provides plenty of room for eating and dancing, while the grounds offer a quiet space for anyone who wants a break from the crowds. Given the more rustic setting, it's probably best to avoid anything too full or too chic, but it is perfect for many boho and vintage-inspired gowns.
Our picks: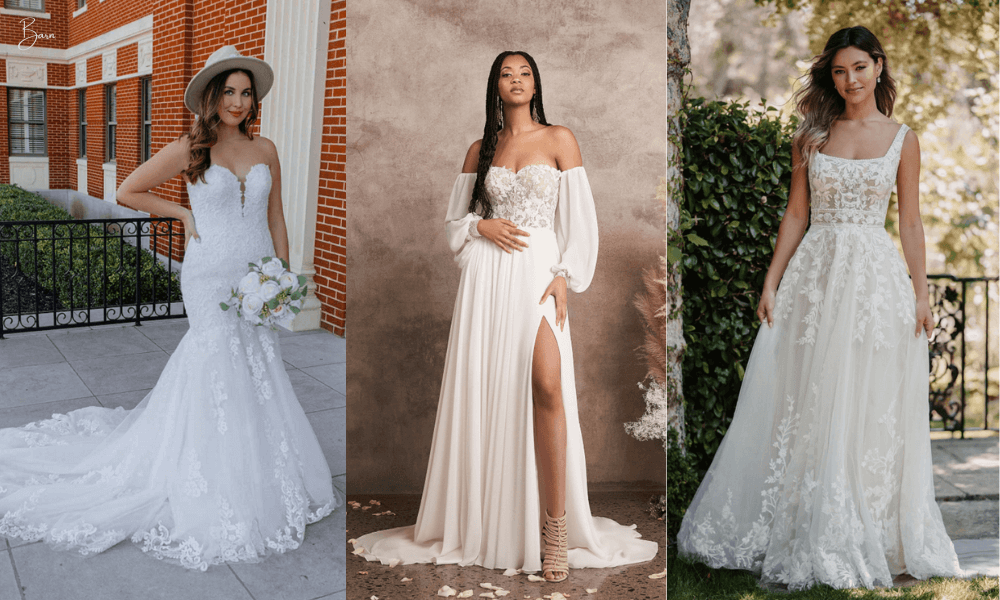 Vineyard: Elegant and graceful.
Anyone who has spent a weekend touring Michigan's vineyards knows that a more gorgeous location can be hard to come by. That said, vineyards vary greatly in style, with some taking a more rustic approach, and others choosing designs that are chic and modern. Depending on your venue, you could follow our recommendations for a garden or a barn wedding, but we also think a sophisticated sheath gown would pair beautifully with a vineyard setting.
Our picks: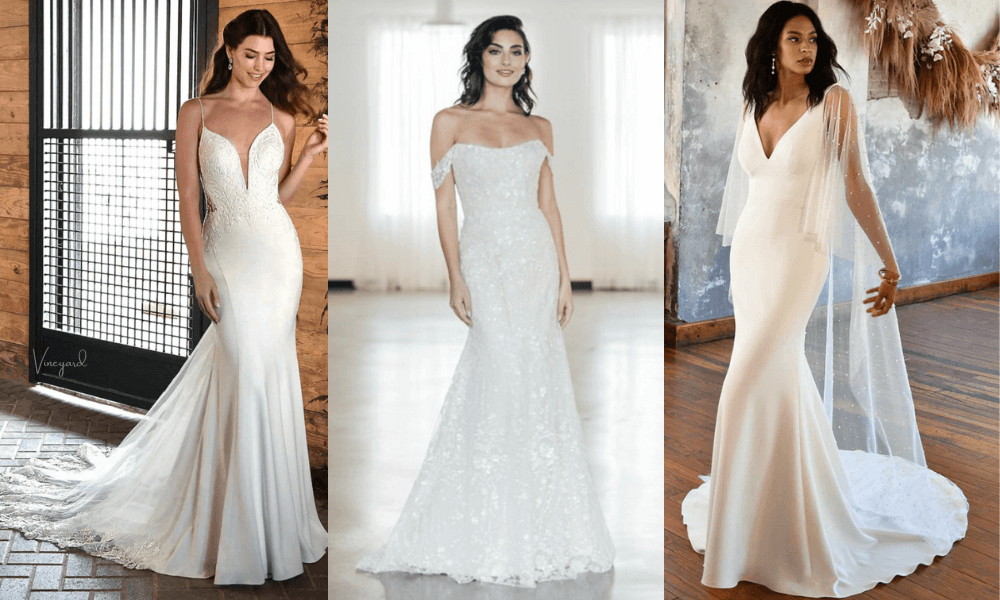 Our TWD-ettes are ready with style advice based on your venue to help you find your dream dress.
No matter your venue, our lovely team of TWD-ettes is ready to help you find a wedding gown that will match. We can talk to you about your favorite styles, possible modifications, and options for accessorizing. Schedule an appointment today to get started.