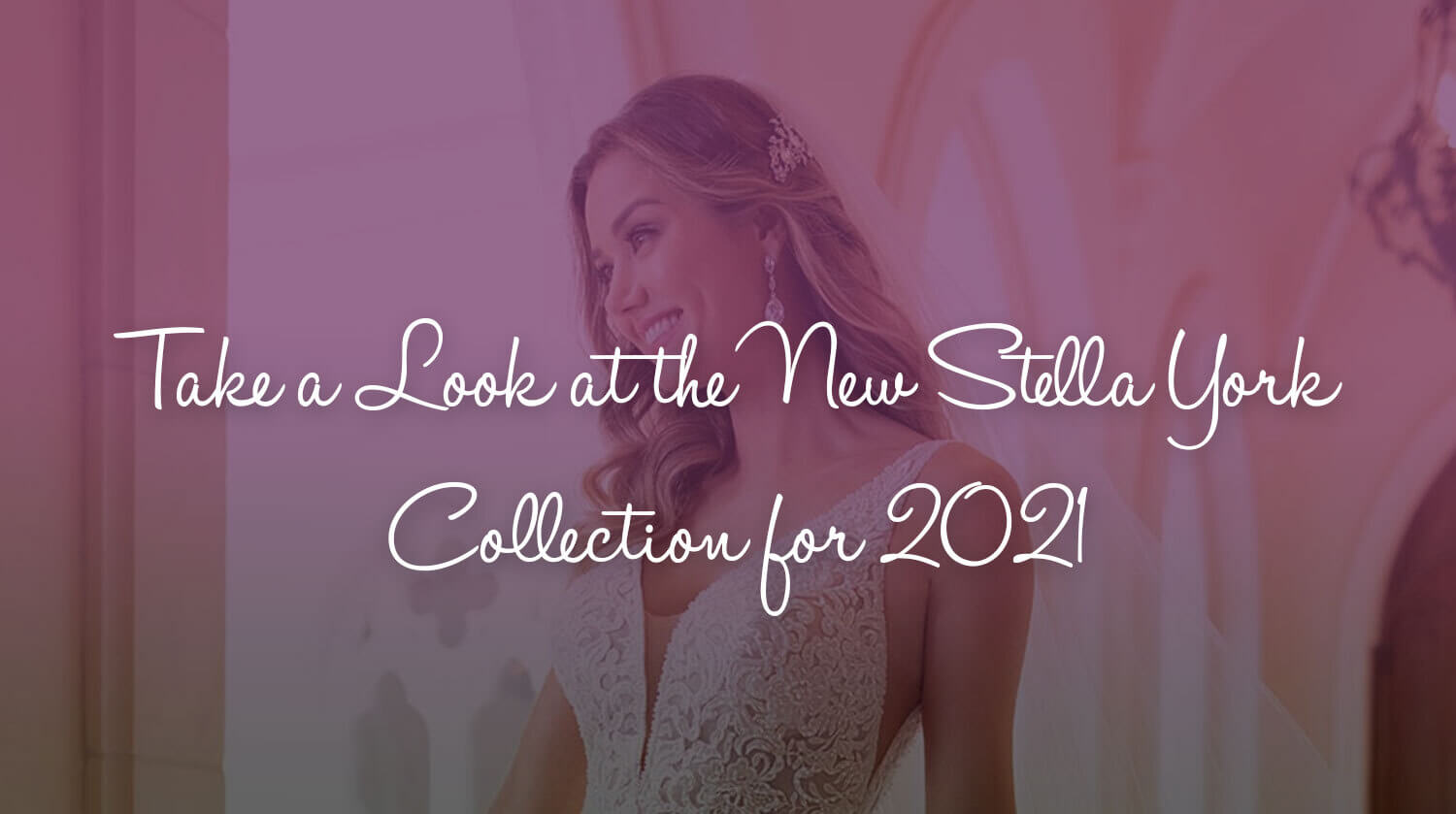 Take a Look at the New Stella York Collection for 2021
Stella York's new 2021 collection is here, and we are in love with the oversized lace.
It's a new year, and that means bridal designers are unveiling their latest collections. One of our absolute favorite designers is Stella York, whose collection we carry at our bridal boutique in Brighton, MI. Her latest collection is full of romantic, boho silhouettes, low backs, and intricate lace. We've ordered a substantial number of her gowns for our store, including the ones you see here, so if any catch your eye, come to our store to try them on yourself!
1. Alba: Open back with tie detail.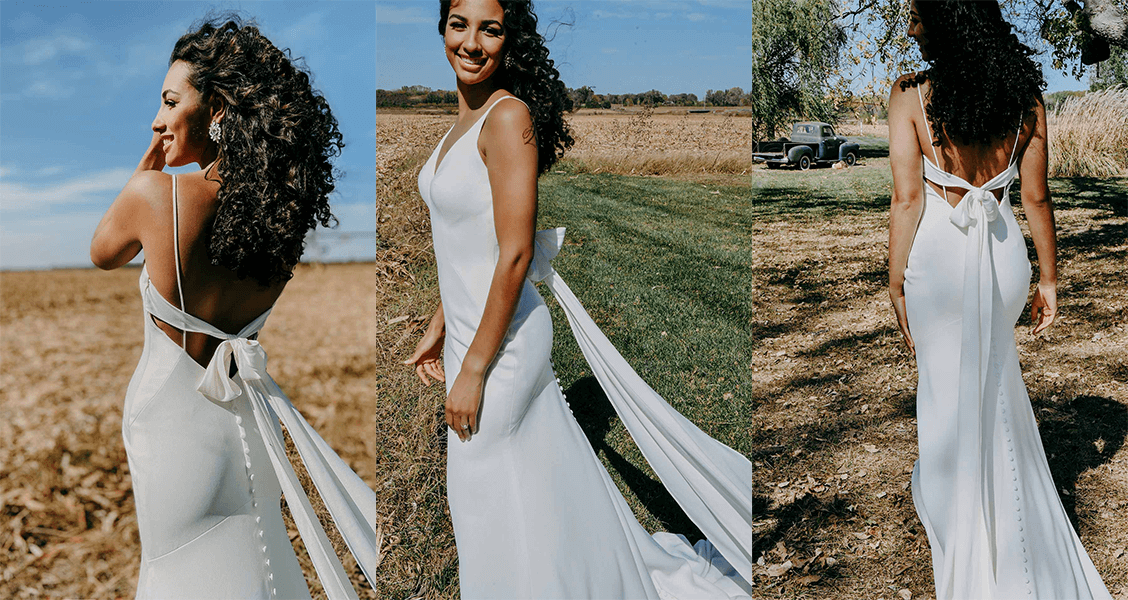 This slinky gown includes a low back, long spaghetti straps, and one of our favorite details from this year's bridal trends—a long streamer bow. We like how the simplicity of the front saves the drama for the back. A perfect choice for brides who love clean lines.
2. Luella: Plunging neck with figure-hugging silhouette.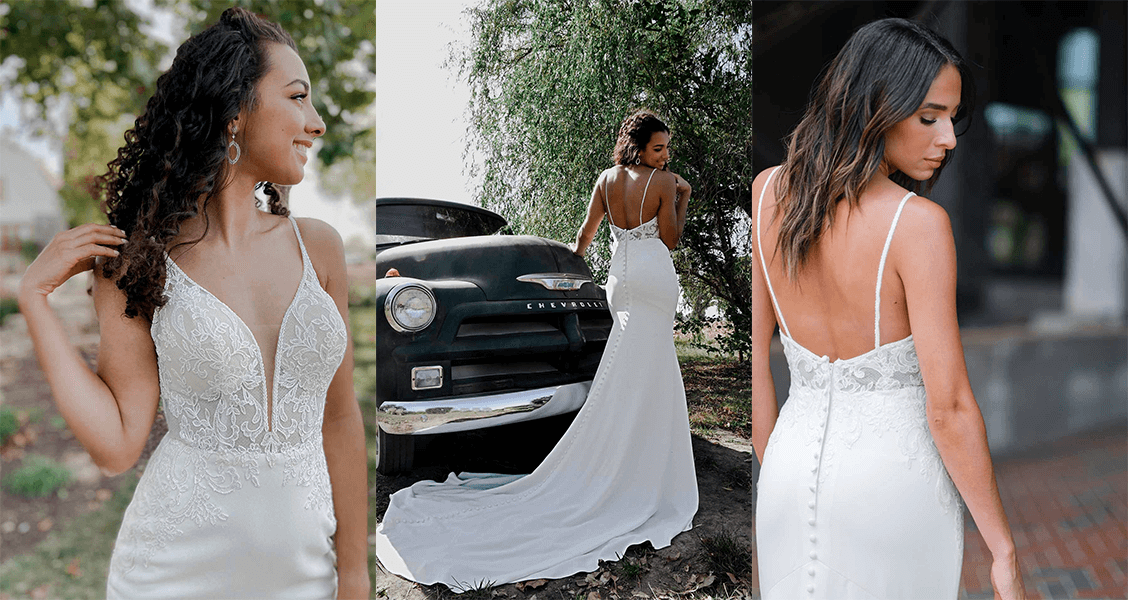 The plunging neckline and lace detailing on this dress are enough to make anyone fall in love with it. However, we're also in love with how it nips in at the waist for that bombshell hourglass silhouette. The long train on this gown seals the deal.
3. Jaymie: S
Ready for something more whimsical? Try this gown, with a flowing skirt and beaded embellishments. The sleeves on this dress, in particular, are breathtaking. The trailing floral motifs give this gown all the sparkle and romance you could ask for.
4. Corrina: Statement lace on a breezy boho gown.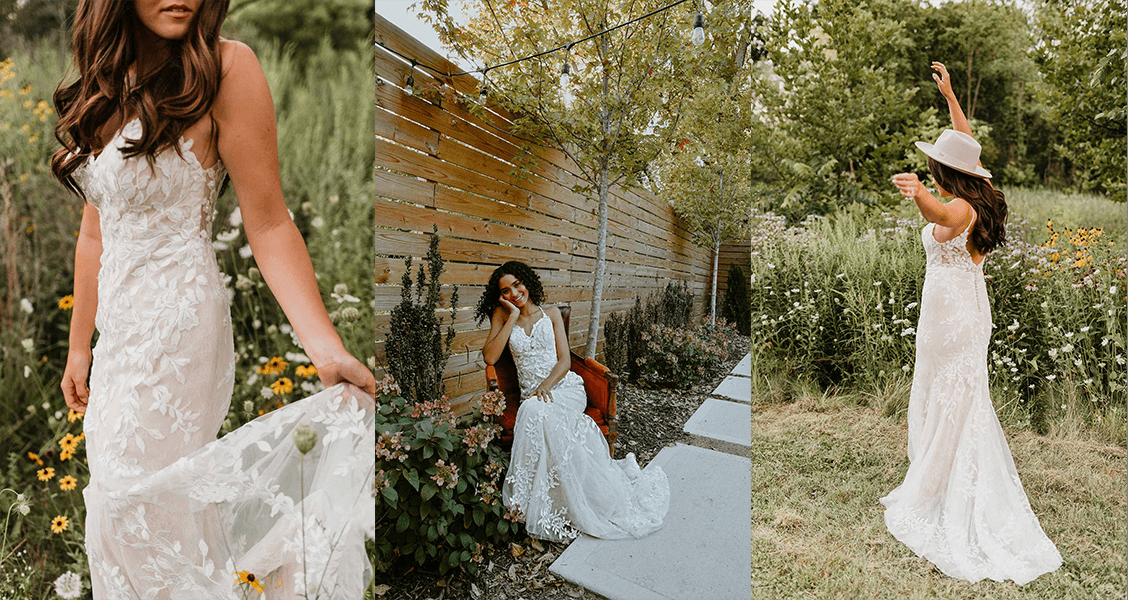 When to comes to boho wedding dresses, nothing says "free spirited" quite like layers of gauzy lace. We particularly love the lace pattern on this piece, with the large floral design running the full length of the dress. This would be a perfect choice for a garden or beach wedding.
5. Delia: Vintage gown with sweetheart neckline.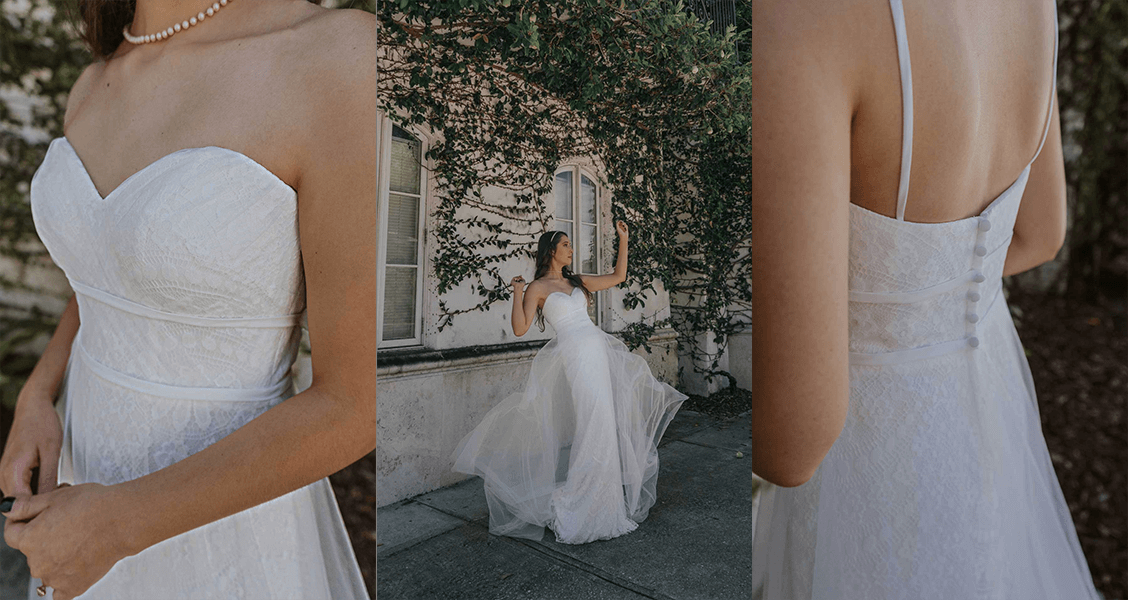 With or without straps, we love the simplicity of this gown. The sweetheart neckline along with the double banded empire waistline give this gown a particularly youthful appearance, while the gauzy tulle layer adds extra movement to the skirt.
6. Bristol: Oversized lace on a plunging back.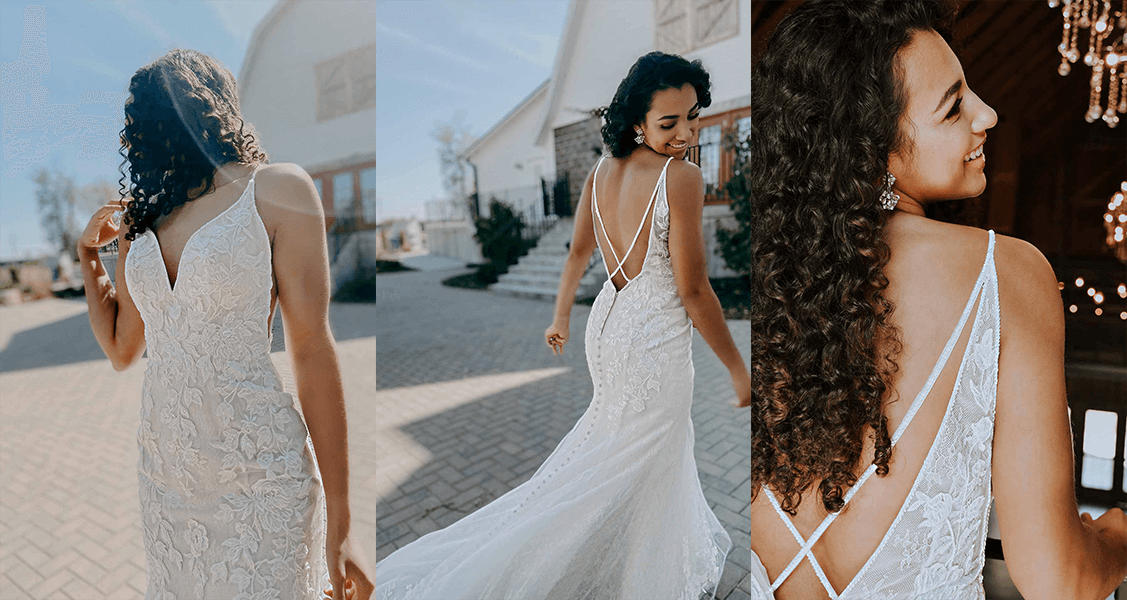 We're not sure which we love more about this gown: the breathtaking back, or the large-patterned Chantilly lace. Subtle beads and sequins give this dress a hint of sparkle in just the right places.
7. Caramel: Off the shoulder sleeves with pearl beaded lace.
The Bardot neckline is one we hope never goes out of style! The off-the-shoulder sleeves combined with the deep neckline give this dress a real punch. Pearl beadwork throughout adds shine and shimmer where you want it most.
8. Jennifer: Halter neckline with center back statement lace.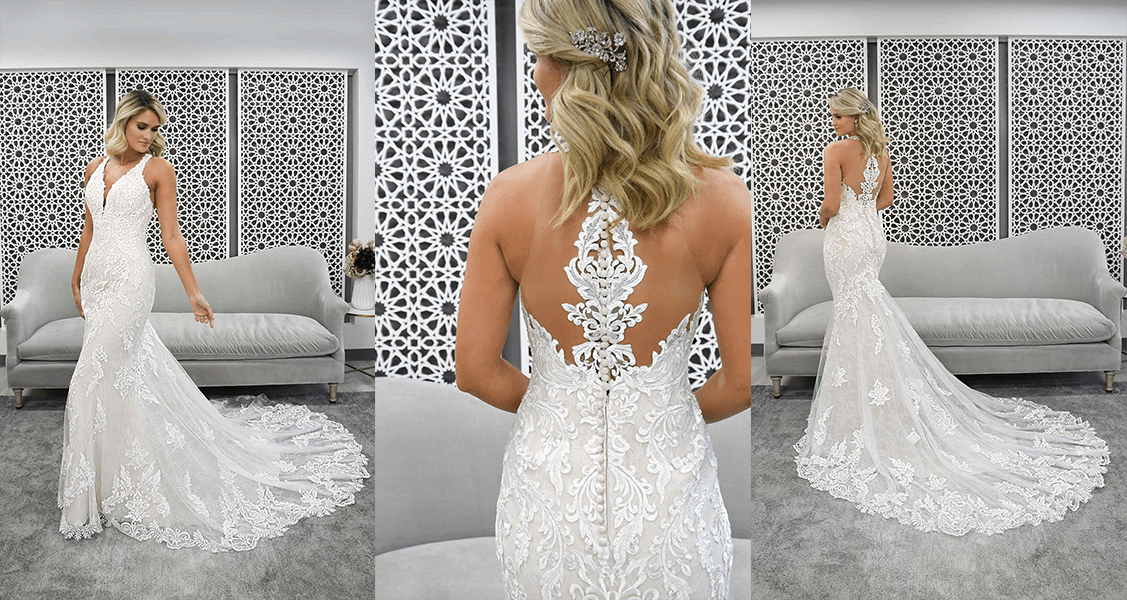 This gown combines a halter neckline with a beautiful line of lace down the back. While fitted through the hips, the dress flairs at just the right point so that it doesn't constrict movement to brides who like to dance.
9. Joye: Free-flowing boho gown tulle lace.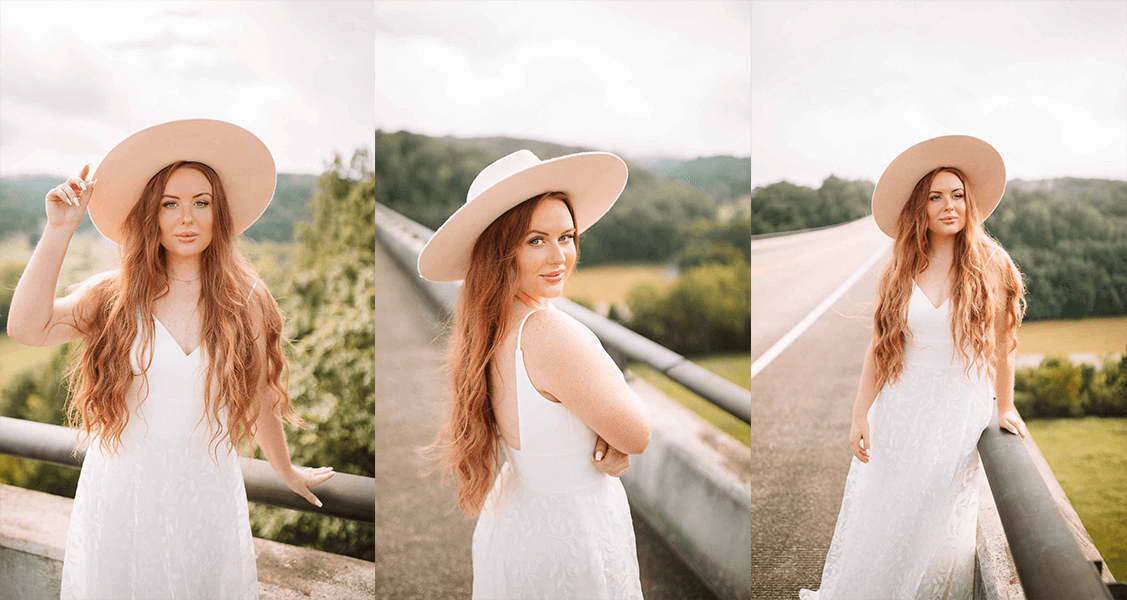 Looking for an easy-wearing gown that combines minimalism and romance? This gown is deceptive in its simplicity. With a V neckline and low back, it keeps the lines in the bodice clean and modern, while the lace in the skirt add the romantic touch you crave.
10. Rhiannon: Deep V neckline with dimensional lace.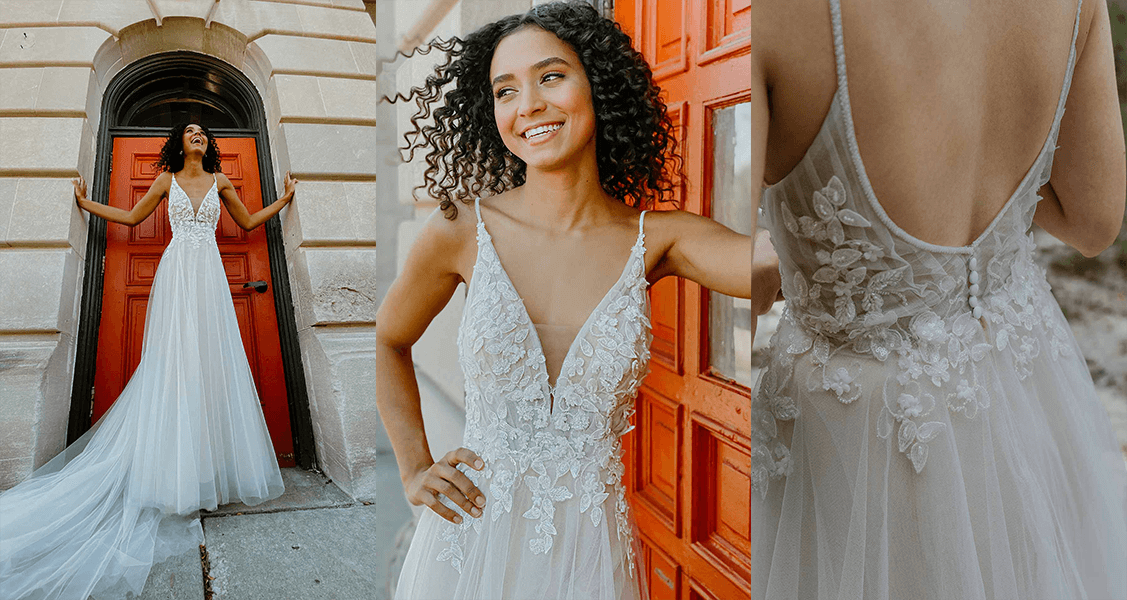 With its airy skirt and dimensional lace, this gown is fairytale perfect. The free-flowing skirt is made of glitter tulle, adding shine to a gown already packed full of whimsy. The beaded details are the final touch to make this gown a true showstopper.
11.Kathryn: Beaded glamor for the perfect beach wedding dress.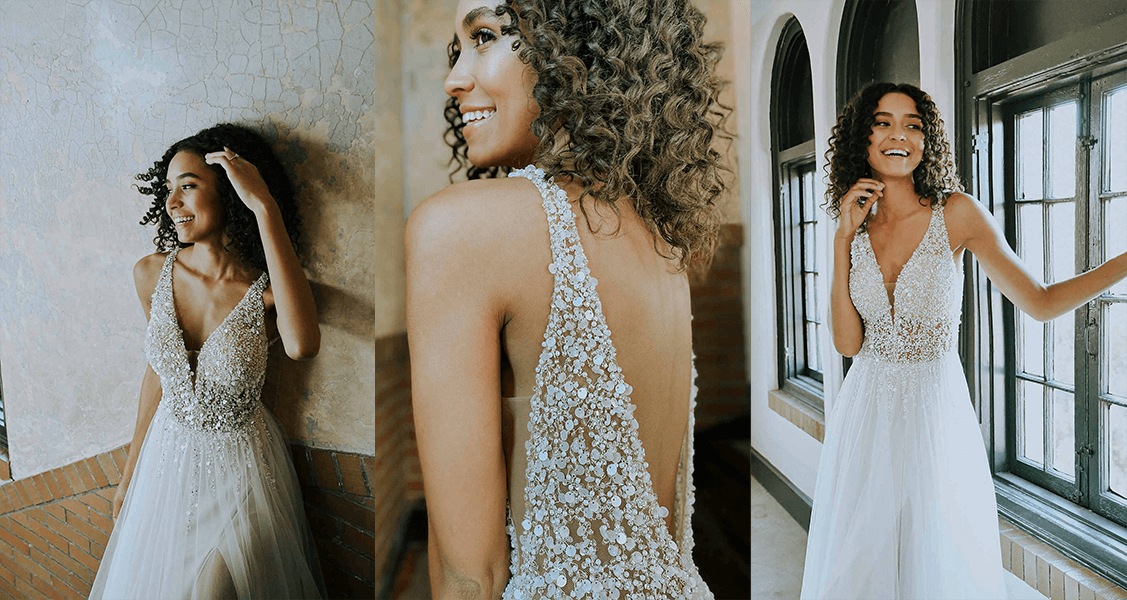 Between the sheer top, the slit skirt, and the beading that looks like sparkling water, we can't see this dress anywhere other than a beach. We see this as a perfect gown for brides planning a destination wedding to the tropics, or for any bride who wants to stay cool while dancing a summer night away.
12. Finley: Long-sleeved, statement lace with an open back.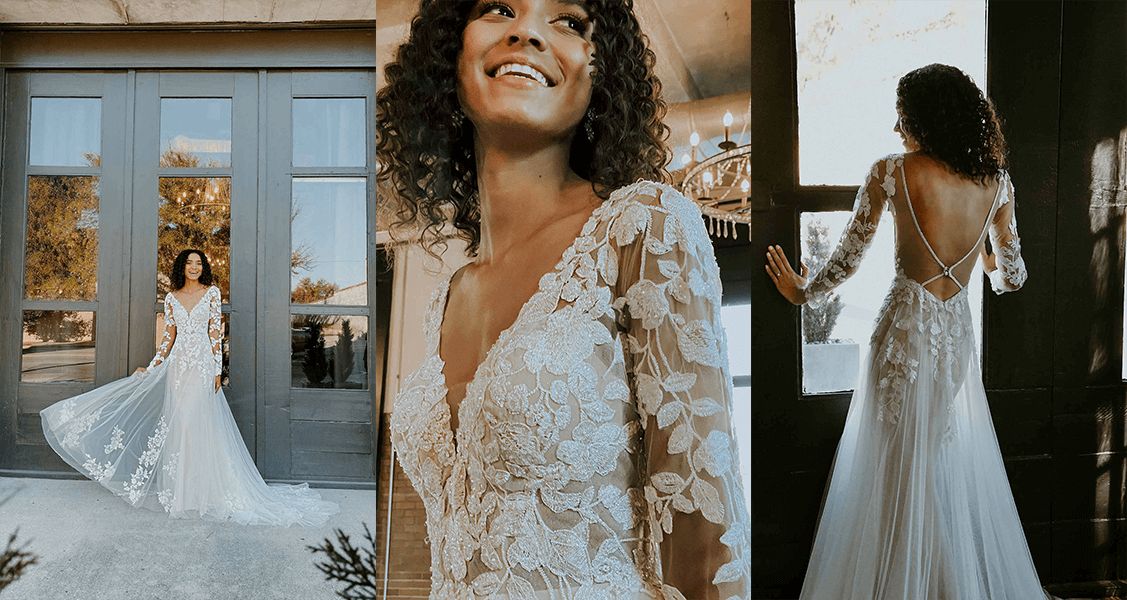 It's hard to say which is making the bigger statement with this dress—the lace, the back, or the sleeves. This is the gown for the bride who wants everything: Romance and glamour, lace and beading, a form-fitting silhouette and a flowing skirt. Why choose when they work together so well?
13. Marcie: Vine-like lace and soft glitter on a stunning flowy A-line.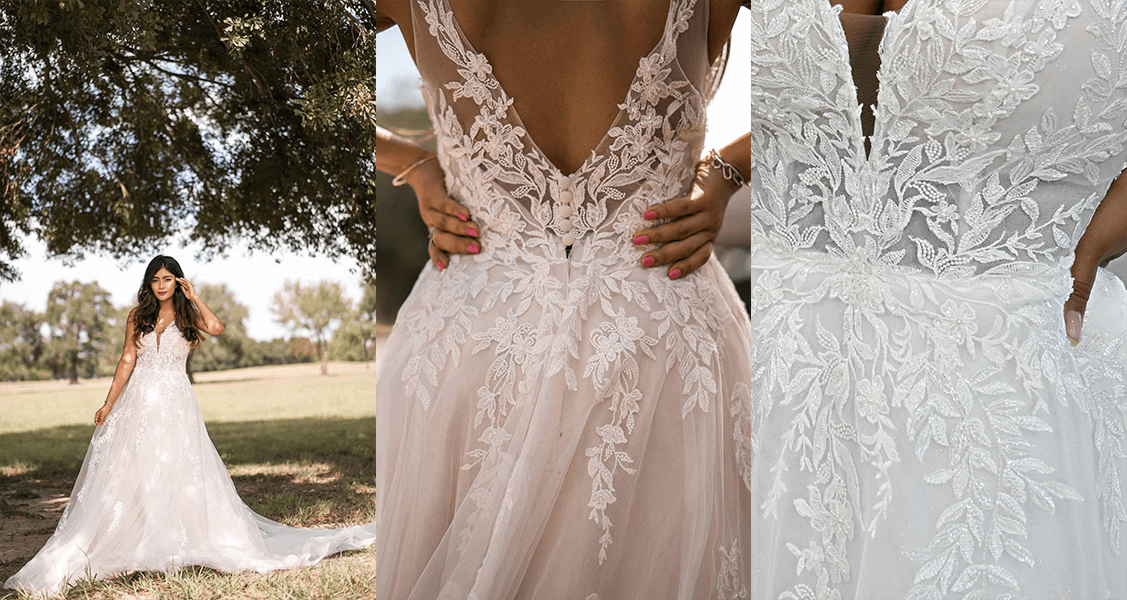 If you've been holding out for a dramatic silhouette, your wait hasn't been in vain. The volume on this skirt is perfect for brides who want to make a statement, but the drama doesn't stop there. We love how the low backline is echoed by the illusion lace, and the line of cloth-covered buttons are just the dainty touch needed to finish this dress off.
14. Diana: Pockets and a sheer, over-sized bow.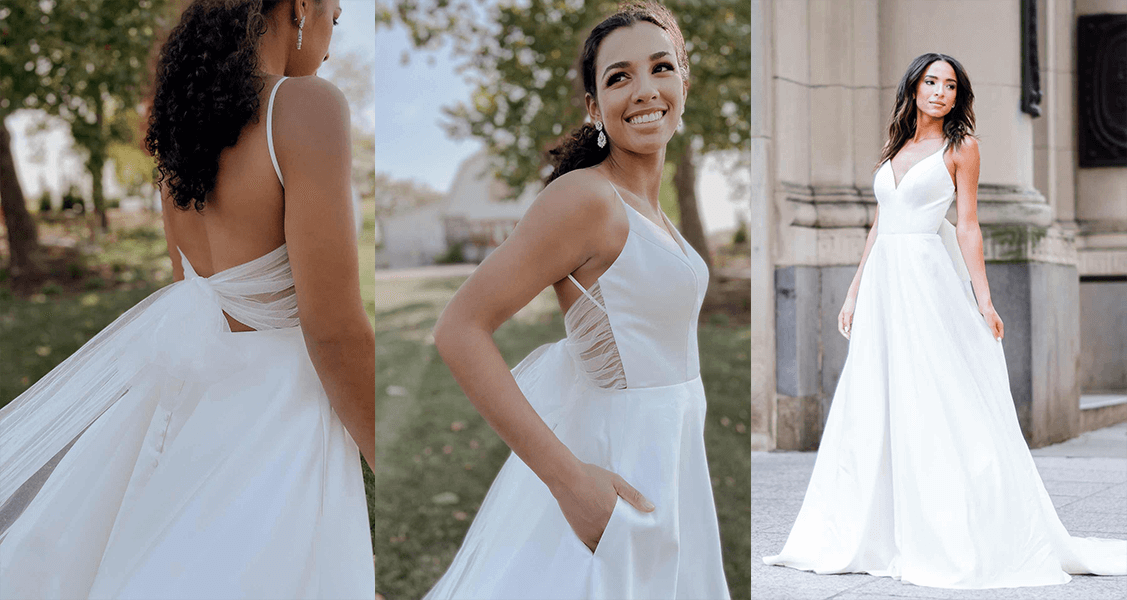 Are pockets an absolute requirement for your wedding dress? Don't miss this minimalist masterpiece. The clean satin lines of the bodice and skirt give way to a back that is (literally!) tied together by tulle streamers.
15. Halona: Romantic lace with regency organza.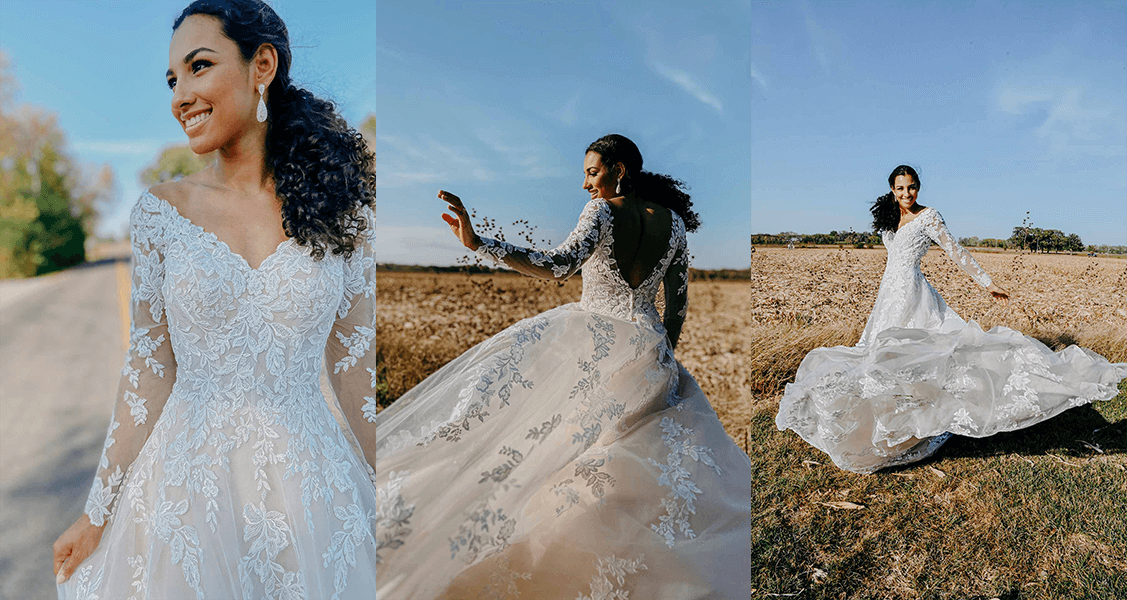 Now this is a gown that transitions well from church to garden. We love how the neckline is so wide as to be almost off the shoulders. The sleeves add a traditional look to this ultra-romantic design. And with so many layers of tulle, the skirt has a very full A-line silhouette, bordering on a ballgown. We also have a sleeveless version available.
16. Octavia: Strapless ballgown with large-scale lace details.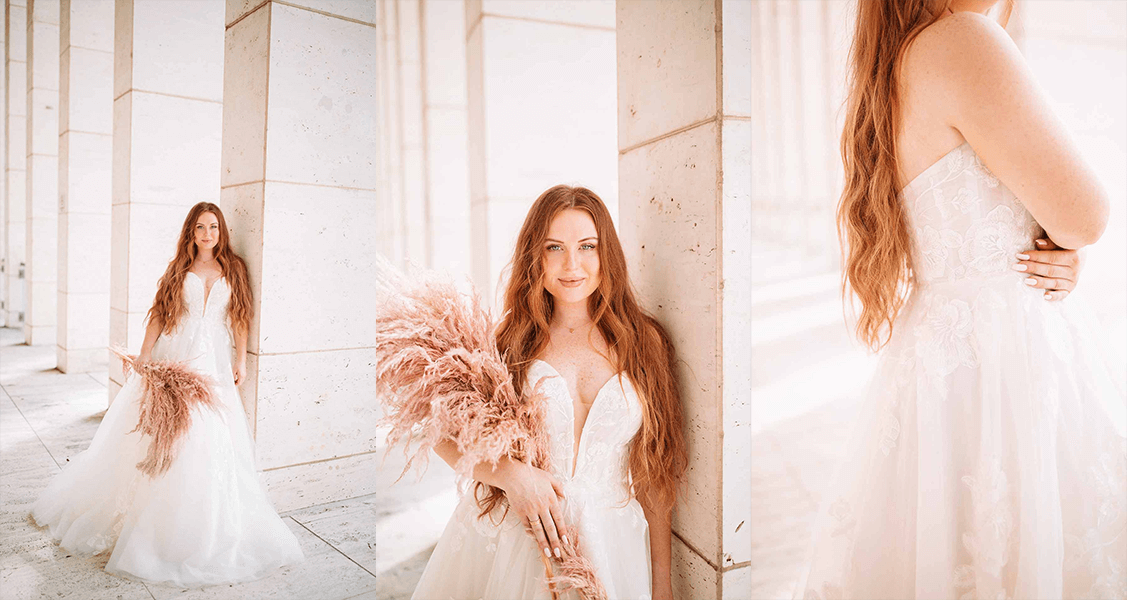 The sweetheart neckline on this dress gives way to a deceptively deep plunge. Don't worry though: The high back gives this strapless gown enough support to keep the bride dancing through the night. The large-patterned lace gives this gown a dreamy, romantic touch.
Schedule your bridal appointment with us today.
Do any of these gowns catch your fancy? Schedule an appointment with us today for a chance to try them on. We are currently accepting bridal parties of three (the bride and two guests) for appointments in our store.