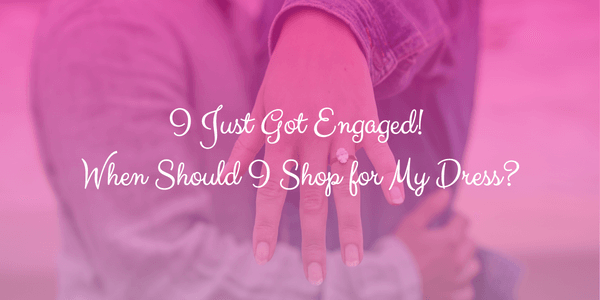 I Just Got Engaged! When Should I Shop for My Dress?
Engagement season is between Christmas and Valentine's Day, but be careful of shopping too soon!
Between Christmas, New Year's, and Valentine's Day, the next few months mark a special season when many couples choose to take their relationships to the next level. For many newly engaged brides, the list of to-dos that lands on their plate in the immediate aftermath of announcing their plans to family and friends can quickly feel overwhelming. Of these decisions, the one they are asked most is: have you found your dress?
Wedding dress shopping is fun, so it's no surprise that so many brides are excited to get started. But shopping too early—or before you've made some other major decisions—can lead to problems down the road. Here are three big things you should have pinned down before you start shopping for a wedding dress, and three decisions you can save till later.
3 things to know before you go wedding dress shopping.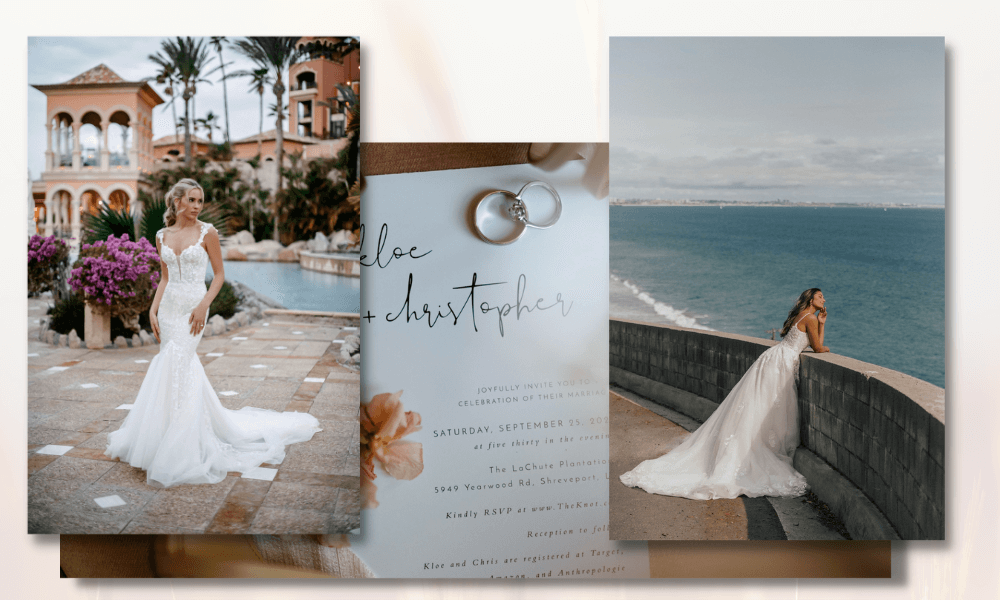 1. Have a date and venue in mind.
First things first: you need a wedding date, and it's good to have at least some idea about your venue. The wedding date is essential, because it will determine a lot of the rest of your bridal timeline. If you're hoping for a summer 2023 wedding, your choices may already be limited to gowns with fewer embellishments.
On the other hand, if you're planning to get married in mid-to-late 2024, you may want to hold off a little! There will be plenty of new dresses coming out over the next few months, and you may find that your top three dresses in February have changed when you come back in June and see the new stock.
You should also have an idea of where you plan to get married, even if you don't have a venue completely picked out. The dress you choose for a chapel will be different from one you choose for a barn wedding or the beach.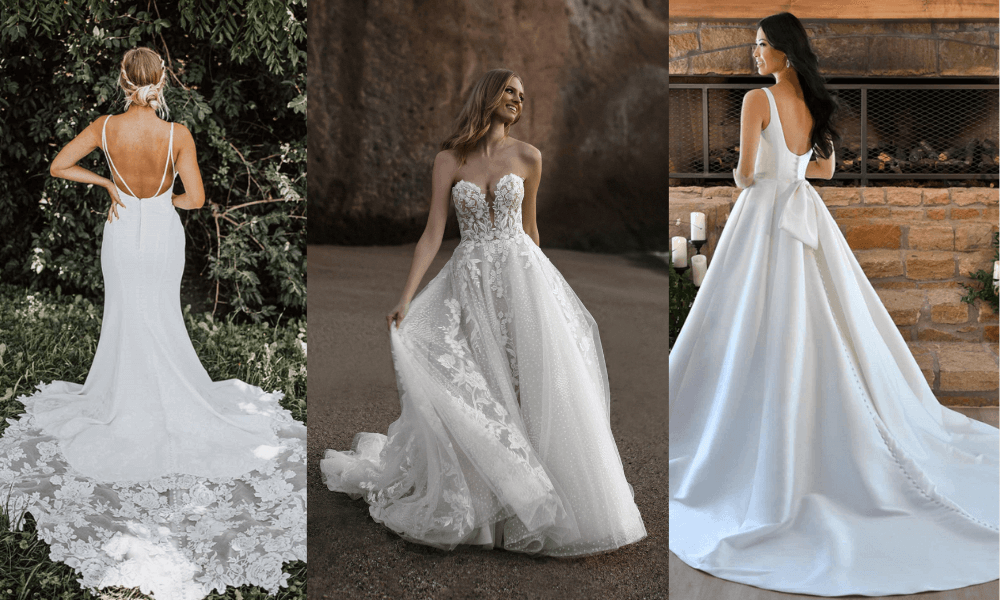 2. Determine your budget.
Few things are so gut-wrenching for a new bride as finding her dream dress only to discover it's out of her price range. For some brides, this can make the search for a dress she can afford only more difficult, as each new dress gets compared to the one she can't have.
When thinking about your budget, remember that dresses do come in a range of prices. Generally, the more detailed the gowns are, the more the final cost will be. Wedding gowns are custom made and some of the more intricate work can be done by hand, so if you're considering a gown with lots of glitz and glam, make sure you give your budget some extra padding.
And don't forget about alterations and accessories! If you're planning to change your gown significantly, or if you have your heart set on a cathedral-length veil, remember that these will add to your overall bill. Balancing your priorities ahead of time will make it easier to stick to your budget once you're trying on your perfect gown.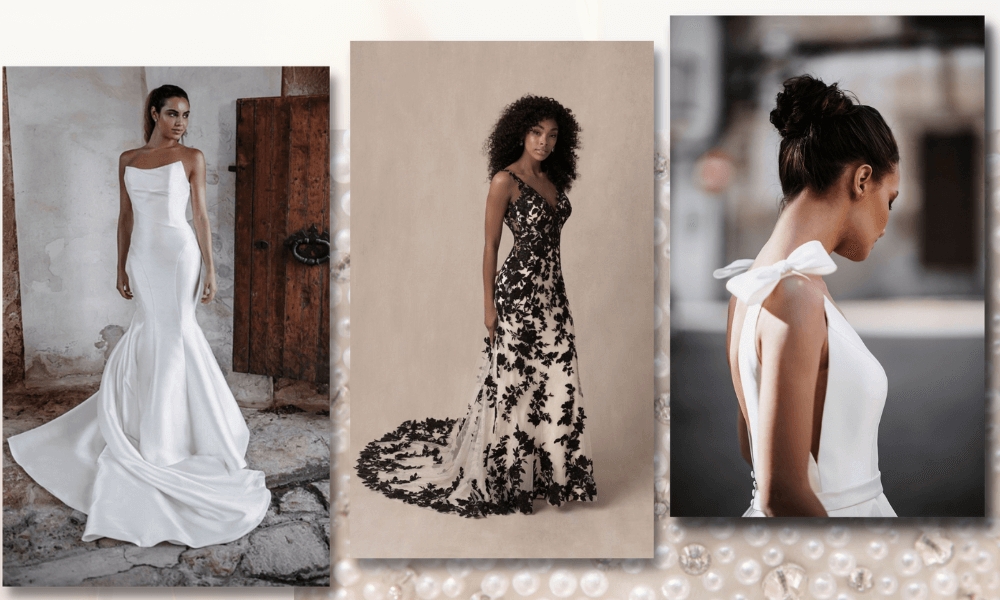 3. Research your options!
Finally, take some time to familiarize yourself with current bridal trends! Look up designers and see if there's one you like who makes gowns within your budget. Think about the kind of wedding you want to have, and how your dress choice will fit into that. As we're about to see, you don't have to have answers to everything, but coming in with some bridal inspo can narrow your choices down and make it easier to find the gown that ticks every box.
…and 3 decisions that can wait till later!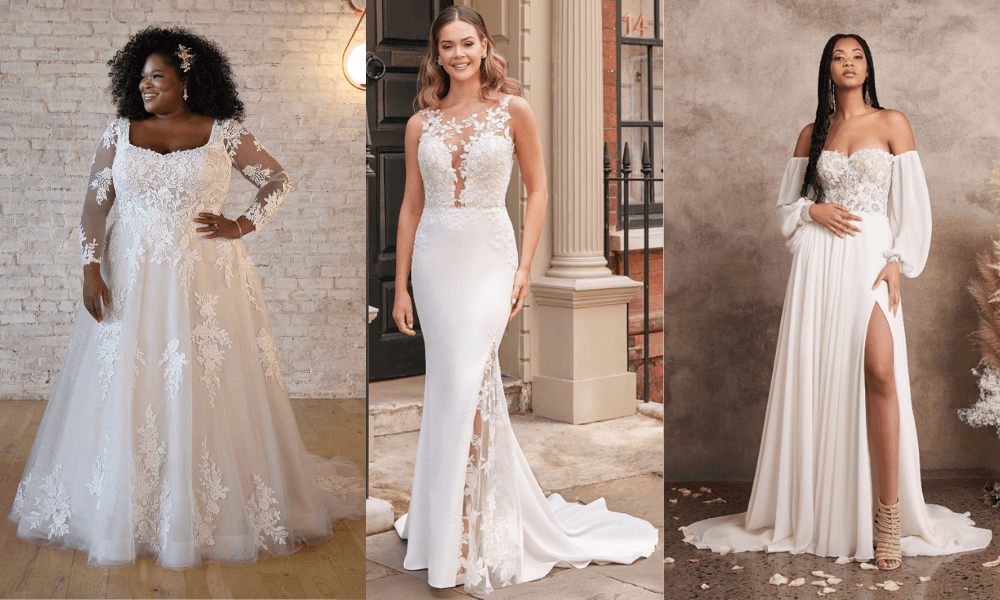 1. You don't need to know your silhouette.
A lot of brides assume that if there's one decision they absolutely must make before they start dress shopping, it's the silhouette. We certainly encourage you to think about it—and we even made a handy silhouette quiz to help you out! But if you're feeling torn—or if you have no idea at all—that's all the more reason to seek expert advice.
Some brides know exactly what they want, and their vision doesn't waver. But we've also seen plenty of brides who are certain they wouldn't look good in a ballgown, and are stunned by how good it makes them feel once they try it on. Plenty more are torn between a mermaid and a sheath, but soon realize that they easily prefer one over the other. There's nothing like experience to overcome indecision!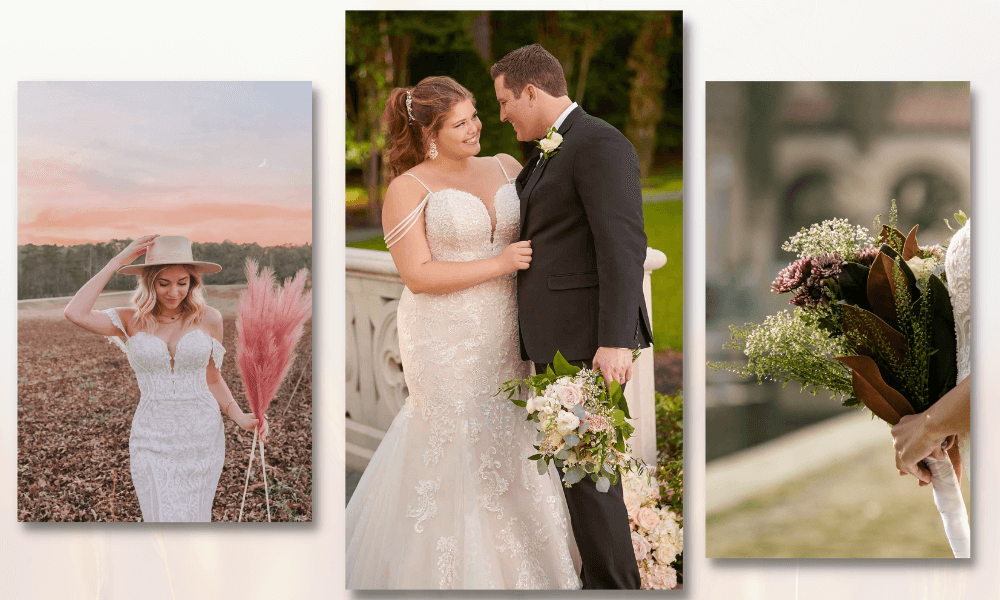 2. You don't need to know your colors/theme/style.
If you've been dreaming of a wedding in certain colors or styles, then maybe it will be easy for you to envision how your dress will look alongside your bridal party. But many brides prefer to make their decision the other way around—dress first, everything else second.
There's wisdom in this approach. You may find yourself drawn to a champagne-colored gown, or one with a blush underskirt, and it could end up throwing off other choices you thought were set in stone. Or maybe the beading on your dress gives you inspiration for your overall theme. Either way, those other choices are usually more flexible than your dress, so don't stress about them if you aren't settled.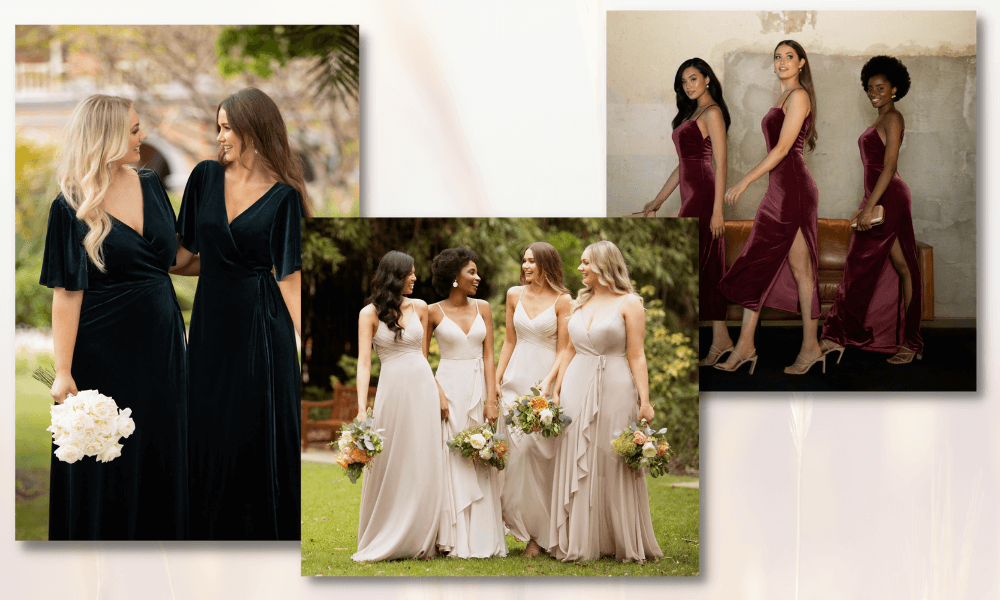 3. You don't need to know your entire bridal party.
We don't recommend that brides shop with their entire bridal party. Too many opinions can make it difficult for a bride to come to one of her own, and coordinating with a larger group makes it tricky to settle on a day. Moreover, some brides struggle to know who to ask, especially if some of their bridal party lives a ways away. If you're waiting till a long-distance friend is in town to ask, that can add a delay to your timeline which you can't afford!
Instead, think about who you most want to have with you when you go shopping, and worry about picking your bridal party later. For instance, if you'd prefer to just go shopping with your mother and your grandma, or your sister and your Maid of Honor, then start there.
Ready? Book an appointment at The White Dress!
If you have your wedding date set, your venue selected, and a good sense of the direction you want to go with your gown, then we're here to tell you: it's time. Take a deep breath, gather your entourage, and set a date! And if you're looking for bridal boutiques near Brighton, MI, we'd love to have you come by. Our TWD-ettes are ready and waiting to hear all about your plans and help you find your one true dress.