May Flowers . May 2-31
April showers have (hopefully) ended and we TWD-ettes are looking forward to cheery spring flowers.  So we have decided to celebrate with our first ever May Flowers sale!  Select dresses are showcasing blooms at TWD and are on sale through the month of May!  Three different types of flowers represent three different amounts of savings for brides that say "yes" in May!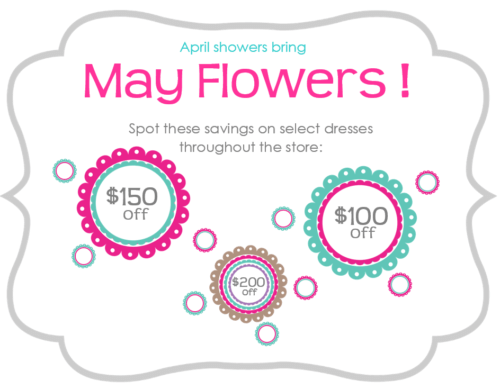 If you have visited TWD and are curious if your favorite dress is on sale, just give us a call!  Happy Spring lovelies!